We arrived in Tashkent in the afternoon by a shared-taxi and went straight to the Kyrgyzstan embassy. We had made the mistake of not applying for enough time on our visas, and our Kazakhstan visa had already expired (before even entering the country). We had read that the Kyrgyzstan visa could be processed the same day (for a fee) so we decided to head straight into Kyrgyzstan and then onto Kashgar in China. Fortunately, we managed to get the visa in time, only one day prior to our Uzbekistan visa expiring.
Tashkent is like any other capital city, quite modern with a mix of people. One of the great things was the metro.  A fixed 700 Som could get you anywhere on the line, but what was really interesting was the underground subways, apparently designed in the Soviet era to withstand a nuclear bomb, each station had lavishly designed interiors. However there didn't seem to be a concern for passenger safety, with trains starting and stopping rather abruptly and doors closing seconds after the train had arrived at the platform.
We briefly stopped at the Uzbekistan History Museum which had the usual collection of ancient artefacts. Uzbekistan has had a number of political and religious changes through history, and was visible in the vast collection.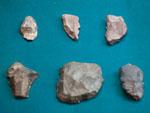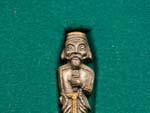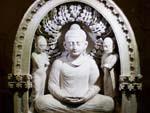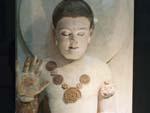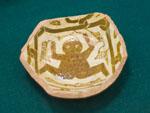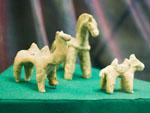 One of the more interesting experiences we had in Tashkent was the Uzbekistan theater. We had read that the theater was worth checking out and ticket prices were inexpensive. We found one theater and purchased tickets for some Russian musical for 14000 Som. Upon arriving later in the night, we were informed that the performance had changed, with the name again in Russian. When the performers arrived on stage in black, sat on stools with paper notes, we realised it was going to be numerous monologues, all in Russian. We could understand the first five minutes which was determining where the audience was from ethnically – whether Uzbek, Kazakh, Uighur, Kyrgyz, Tajik, Turkmen, Russian, etc, and realised the multiculturalism of Uzbekistan (or something along those lines) was the topic of the night. The rest of the performance was rather a blur, though, even though we could not understand the majority of it, it was still an interesting experience.