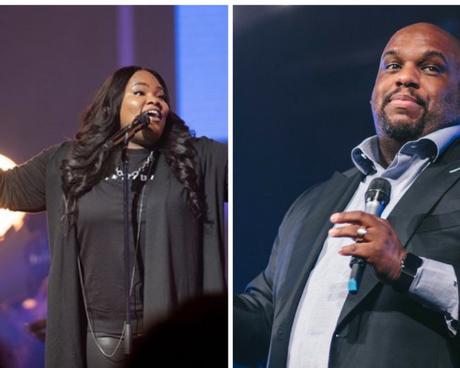 Pastor John Gray announced that Grammy Award winning Gospel artist, Tasha Cobbs Leonard will be his new Praise and Worship leader when he takes over Redemption Church in Greenville, South Carolina in May.
Pastor Gray made the announcement to an excited congregation on Sunday.
Gray is taking over Redemption Church that will soon be renamed Relentless Church, from Apostle Ron Carpenter, who recently stepped down to accept a senior pastor-ship role at Jubilee Christian Center in San Jose, California.
I don't think the body of Christ has experienced transition on this level, Pastor Gray shares with the congregation.  The world is looking to see how we respond. The devil got angry because he couldn't stop what God was doing and then we gave him a black eye because a white man gave his church to a black preacher in a southern state and said 'Take that devil!" And we will stay diverse, and we will stay honoring of every part of our culture, and it doesn't matter what you look like or where you come from, you will be welcomed in this house.
Todd Galberth, Tasha Cobbs Leonard, her husband Kenneth Leonard, Pastor John Gray, and Aventer Gray gifts all being used in the same house?  They're going to have some church up in there!!!