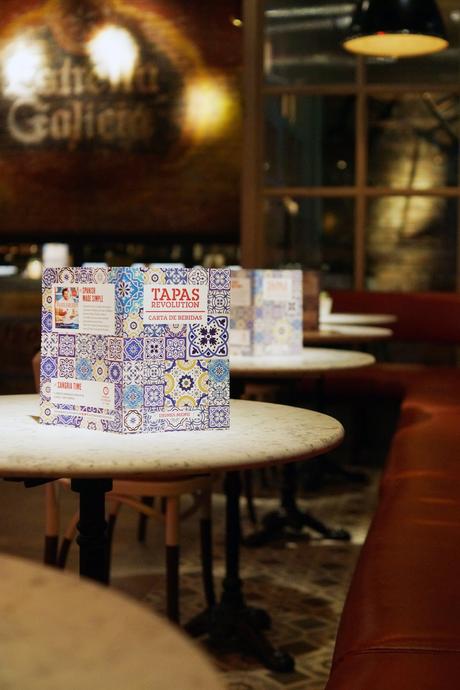 Tapas is one of my favorite kinds of food. 
It caters for everyone, whether you have a bigger appetite or just want some snacks to accompany drinks and can be tailored to your preferences. So when I was invited along to Tapas Revolution for a taste of what to expect from the recently opened restaurant, I was excited to try something new.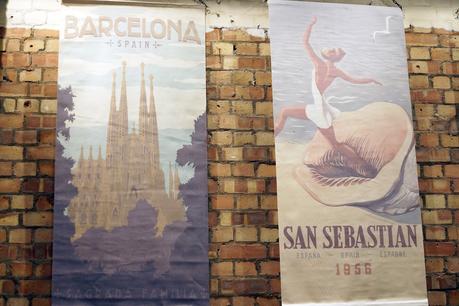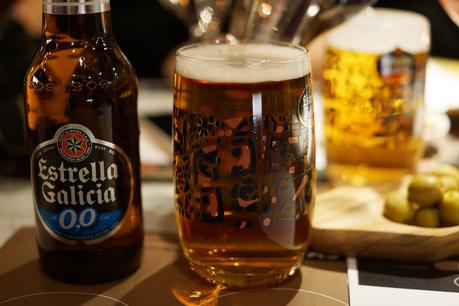 As founder and renowned chef, Omar Allibhoy ran us through the dishes and his mother's influence on his cooking, it was clear to see he's truly passionate about his food and bringing Tapas Revolution to the north east to give us a taste of Spain. Given the recent weather it's been pretty easy to forget you're in Newcastle and you could indeed be in Valencia or Malaga. It was interesting to hear from Omar and learn about traditional tapas. Especially since I always (wrongly) assumed the Spanish would have wine with their tapas, instead they favour a beer or two.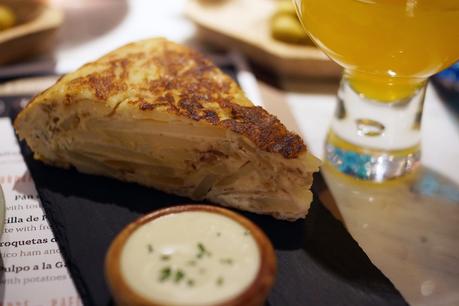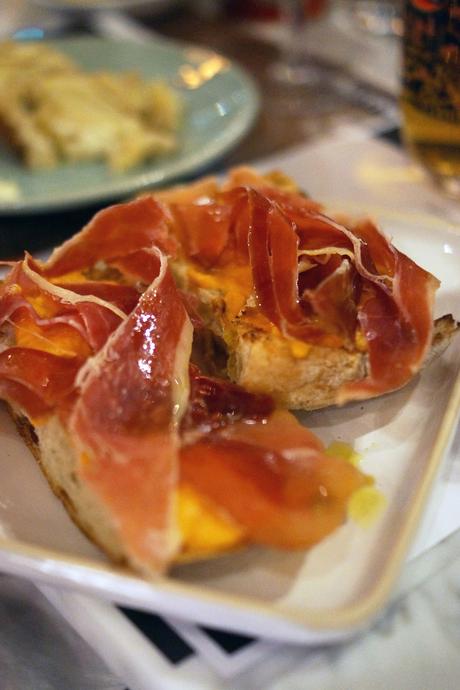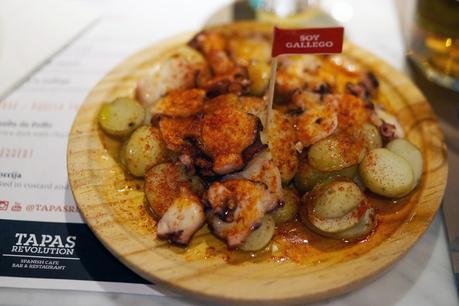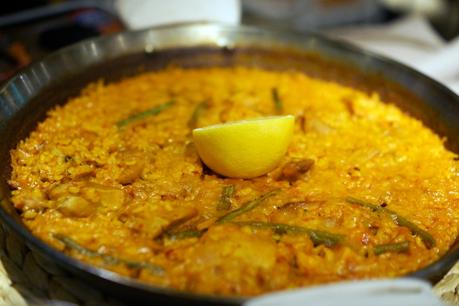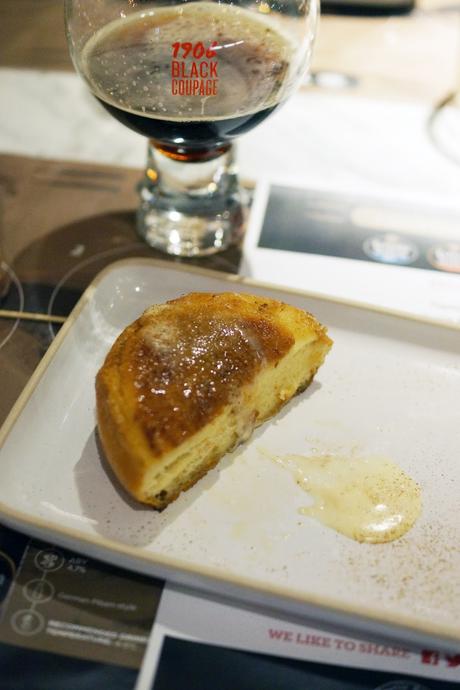 Some wines can be too acidic and not pair as nicely with dishes, whereas the taste of the beer with the food worked to compliment the flavours. Estrella Galicia Premium 4.7%, light bodied and German Pilsen style was a good accompaniment for the first course of Pan de la Casa, Tortilla de Patatas, Croqueta de Jamón and Pulpo a la Gallega (yup, octopus. I tried it and y'know it was alright. But I'm always keen to try new flavours and I'm fond of seafood). 1906 Reserva Especial 6.5%, a little warmer with subtle coffee and caramel notes was paired with the Paella de Pollo. Then finally 1906 Black Coupage, a black lager ABV of 7.2% complimented the caramelised, sweet custard flavours of the Torrija dessert with the cocoa and liquorice notes. A good one to share with dessert I'd say. It was good to see Estrella Galicia 0% is available for the designated drivers and you still get all the taste of a light beer, without the alcohol. The 0% would pair well with any of the main dishes - and dessert if you had space for more food!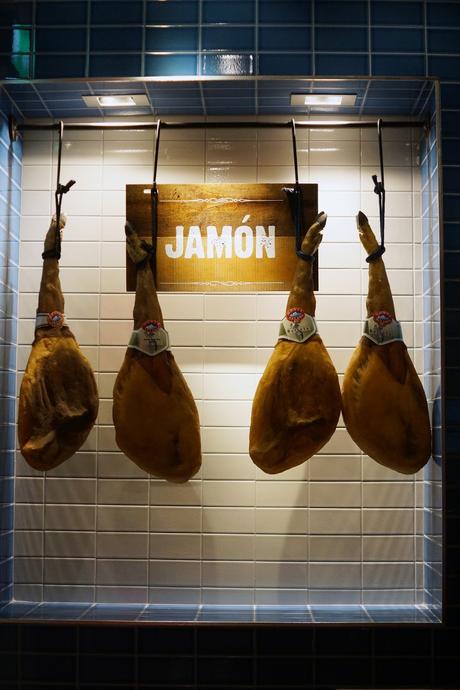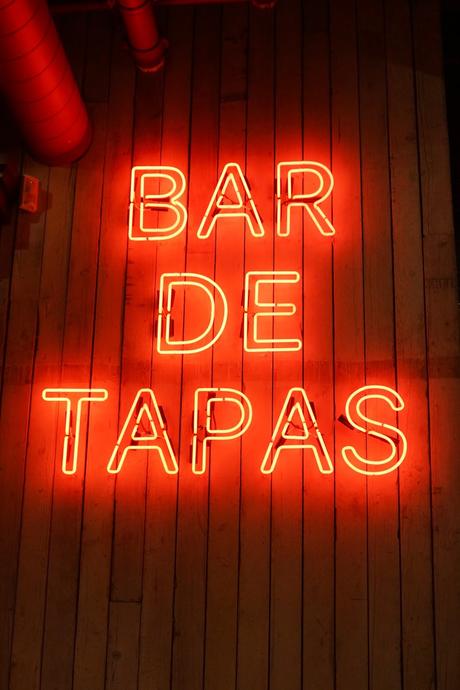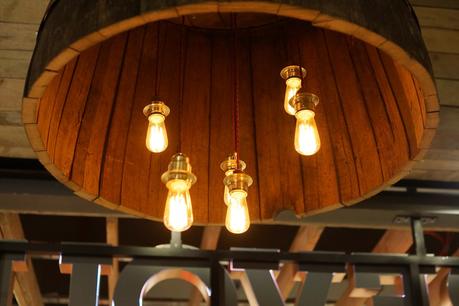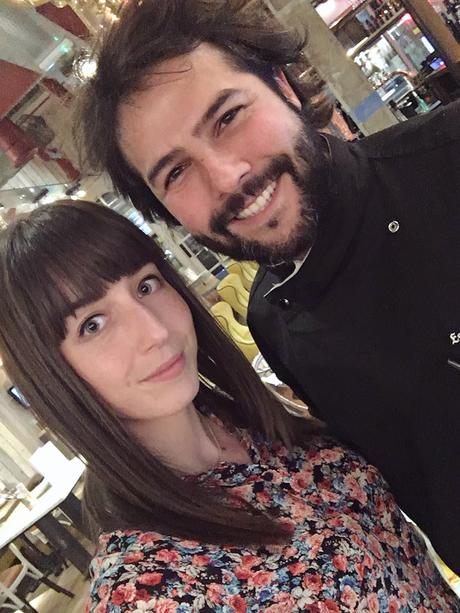 The decor enhances the Spanish feel, from the flags hanging on the open brickwork wall, to luxe yellow bar stools, sleek tables and classic tiles as a feature scattered around the restaurant and noticeably a big statement in the bathrooms. It all compliments and doesn't distract. And of course I had to grab a quick photo with Omar before I left!
I already can't wait to go back. Hands up if you want tapas!