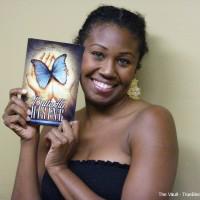 True Blood's Deputy Kenya Jones, Tana Wright will have her film, "Butterfly Rising" presented at the Indie Memphis Film Festival. The festival takes place from November 3 – 6, 2011. Tanya will appear for a book signing and a Q&A and more.
Tanya made the following announcement on the film's Facebook page:
Announcement: BUTTERFLY RISING has been accepted to the INDIE MEMPHIS FILM FESTIVAL! Deemed one of the "25 coolest film festivals" by MovieMaker Magazine. Who knew we were that hip, LOL! Tanya Wright (ROSE) will be there for book signing Q&A and McGhee Monteith (LILAH) will give perform LIVE with her band, MCGHEE and ME! It's gonna be AWESOME! Hope you can make it!!
The film will be shown on November 6 at 5:30pm at the festival.
Read more here: indiememphis.festivalgenius.com