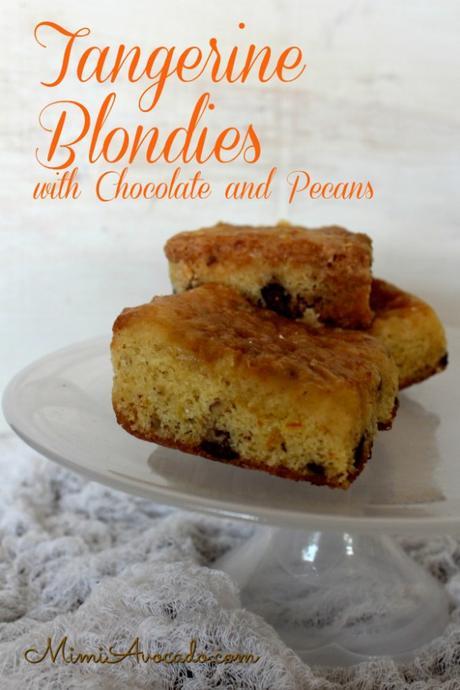 Today I'm excited to share these Tangerine Blondies with you, and the story about how they happened in my kitchen. I don't usually bake with citrus fruits, but after this latest discovery I'll be doing more of it!
Are you a tangerine lover? It's so hard to wait until those gorgeous little oranges are perfectly sweet and ready to eat! The Tango mandarin oranges that we grow here on the ranch are in season, so I have been looking for ways to use those sweet, seedless beauties in recipes. It's so easy to eat a bag full without even realizing it! The peel zips off and those juicy little sections seem to want to jump right into my mouth. They're perfect for fruit salads, marinades, and the zest adds great flavor to breads, cookies, and muffins.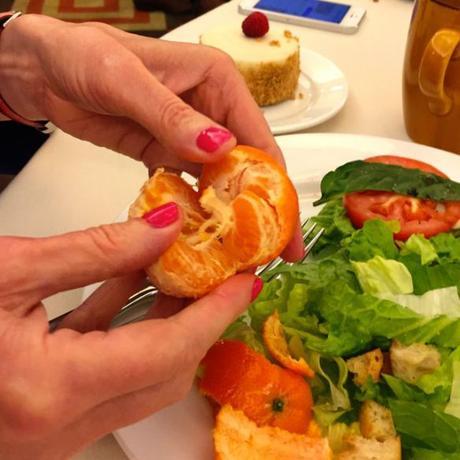 Last week I was looking for a way to include zesty flavor of our juicy tangerines in a brownie or bar cookie. I needed to package and share the cookies for a Food Swap that would be held at the Eat Write Retreat conference for food bloggers. Each participant would be bringing something they grew or made themselves to swap for products that other bloggers had made. I knew I would be sharing our fresh tangerines, but I wanted to make a tasty dessert to highlight the citrus flavor which also included eggs, since a contest was being sponsored by Davidson's Safest Choice Eggs.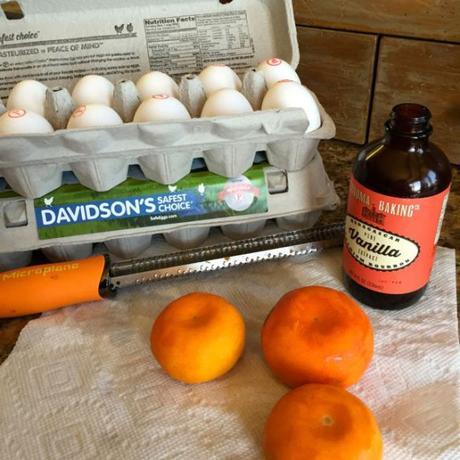 I tried making pound cake with tangerine zest and vanilla extract in them, and I thought about adding tangerine zest to chocolate brownies. Then I came up with the idea of making Tangerine Blondies so that the tangerine flavor and the pretty orange zest would be center stage, supported by semi-sweet chocolate chips and chopped pecans.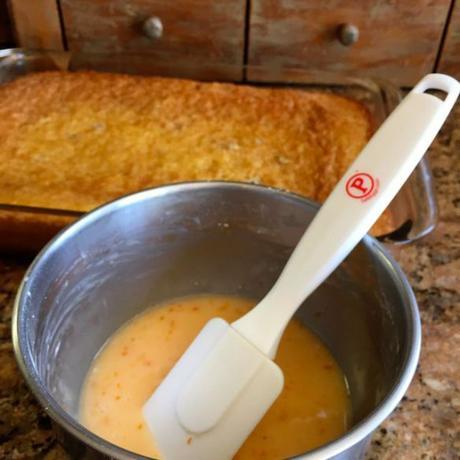 After the blondies were baked, I made a glaze with tangerine juice, tangerine zest, and confectioners sugar to spread on top. I cut the blondies into generous size squares and put two of them into each cellophane package. We were given cute Food Swap Stickers to label our products, and a Food Swap card so that people who were interested in swapping could indicate their interest and list what they were willing to swap for each item.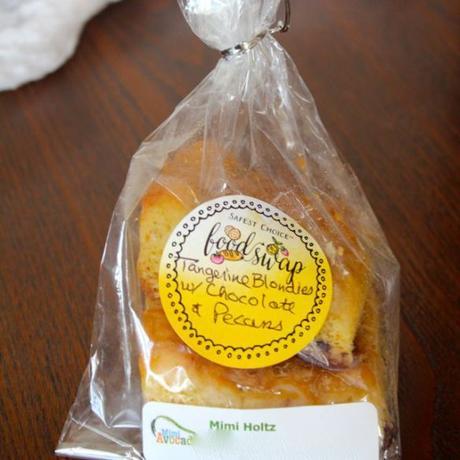 Each of us had a table to display our wares. I offered fresh Tango mandarin oranges, fresh Hass avocados, Tangerine Pound Cake and the Tangerine Blondies with Chocolate and Pecans. While I was visiting other tables to see what I would like to take home, other bloggers came to my table and signed up to swap for my items. When everyone had finished the process of signing up for swaps, we traded our items. I brought home maple marshmallows, cinnamon cashews, matcha donuts, veggie broth, Mexican chocolate, homemade Meyer lemon curd, dried Kiwi berries, juices, and chocolate cherry quick bread. Lots of fun and all those treats to enjoy!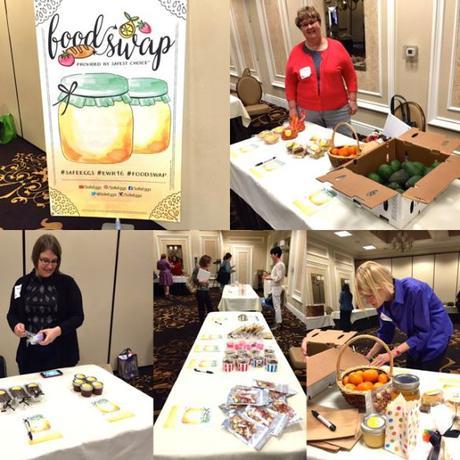 I was surprised and thrilled when my Tangerine Blondies with Chocolate and Pecans won the 1st prize in the contest! These are now "award-winning" Tangerine Blondies! Want the recipe? I thought you might!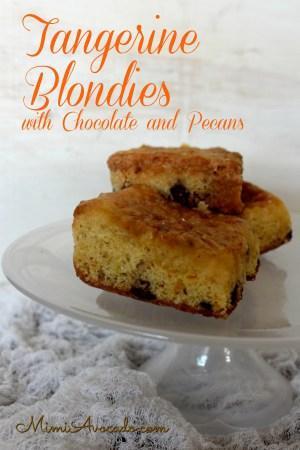 Travel Tip:
We had a great time at Eat Write Retreat 2016, learning from experts and sharing ideas and inspiration with each other. We stayed at the Beverly Garland Hotel in North Hollywood, Ca., a very comfortable small resort-like hotel that felt immediately like home! In fact, the decor matched the Tango Mandarin oranges that I brought with me perfectly!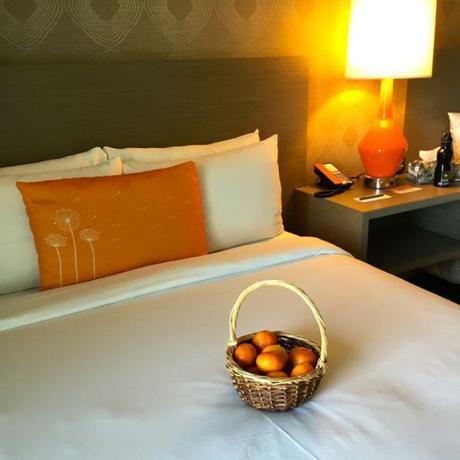 We enjoyed the restaurant at the hotel, the relaxing atmosphere, the 60's and 70's feel of the decor. Near Universal Studios (with free shuttles to the attraction), we were surprised to learn that we were within walking distance of the house that was used on The Brady Bunch television series. Of course we had to take a group selfie in front of that house while humming the theme of that show we all watched while we were growing up!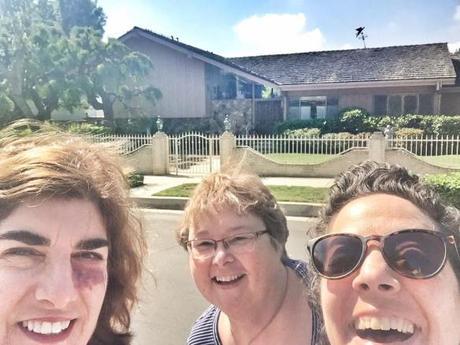 Want to try Tango Mandarin oranges?
If you live in San Diego county, look for them at Major Market in Escondido. We also ship gift boxes of these sweet juicy treats through California Avocados Direct.com.