Tamron co. Ltd., Japan wins TIPA Awards 2016
TIPA Award won by Tamron is hosted by the Technical Image Press Association
Tamron's Models F012 and B018, both won prestigious TIPA Award
Tamron Co. Ltd., Japan, has won TIPA Award for third year in a row. Grabbing this prestigious award for three consecutive years is a pride factor for both – the manufacturing company, and the product owners who bought and enjoy these high quality and best performing precision optics products. Two of the lenses of their product range have been awarded with this prestigious and global TIPA Awards 2016. The two lenses are – SP 35mm F/1.8 Di VC USD (Model F012) that wins Best DSLR Prime Lens, and 18-200mm F/3.5-6.3 Di II VC (Model B018) winning Best Entry Level DSLR Lens. Shiro Ajisaka, President & CEO, Tamron Co. Ltd., and all the employees of the
organization
must be feeling very proud for achieving this feat for three consecutive years.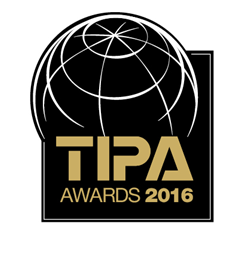 The prestigious TIPA Awards 2016 has been hosted by TIPA (Technical Image Press Association). These are globally acclaimed awards as the most influential photo and imaging product awards in the industry. TIPA has a global membership of photo in imaging magazines from 16 countries across five continents. Every year the editors of TIPA's member magazines meet and vote for the best photo and imaging product in each category.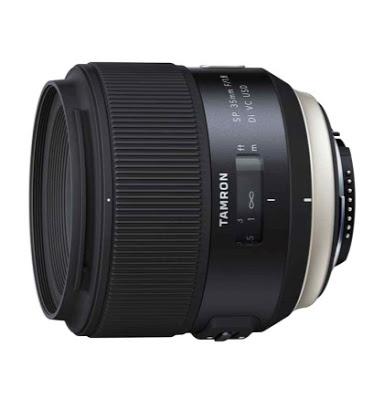 TIPA Award 2016 / BEST DSLR PRIME LENS SP 35mm F/1.8 Di VC USD (Model F012)
Tamron's philosophy is "New Eyes for Industry" and they ensure stringent quality measures are met to adhere to it. The company is widely known and accepted as a manufacturer of a large range of original optical products ranging from interchangeable lenses for SLR cameras to different optical devices for OEM and end consumers. Their optical products are consumed in various industries. These products are an example of rich creativity, high quality standards, and leading edge technical prowess to different industrial segments. The product range includes interchangeable lenses for SLR cameras, video camera lenses, digital camera lenses, lenses for automotive applications, lenses for long wavelength infrared cameras, ultra precision optical components, IP and CCTV lenses, and a lot more.
Best DSLR Prime Lens – SP 35mm F/1.8 Di VC USD (Model F012) got well acclaimed by the TIPA jury getting a well appreciating Award Citation. The citation from the Jury goes like this:
At approximately 80mm long and between 450 and 480g in weight (depending on camera system), the full-frame Tamron SP 35mm f/1.8 is constructed with 10 elements in 9 groups. It utilizes two molded glass aspherical elements with one LD (low dispersion) and one XLD (extra low dispersion) element, which greatly reduces chromatic aberration. The lens has excellent resolution from corner to corner, no vignetting even at full aperture, a minimum focusing distance of 0.2 meters and Tamron's VC (vibration compensation) system (except on the Sony mount version). Full time manual focus override is always available, a great aid when doing close-ups.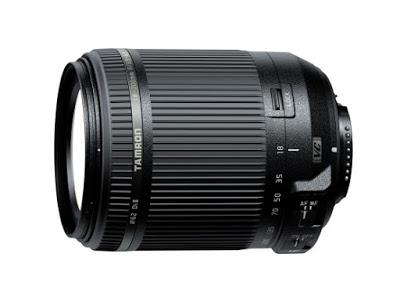 TIPA Award 2016 / BEST ENTRY LEVEL DSLR LENS 18-200mm F/3.5-6.3 Di II VC (Model B018)
Similarly the excerpt from the Award Citation of the TIPA Jury for Best Entry Level DSLR Lens: 18-200mm F/3.5-6.3 Di II VC (Model B018) is:
When entry-level photographers start to look beyond their kit lens, or purchase a lens with their camera body, they will be excited to own a lens that offers a wide range of focal length options, and the Tamron 18-200mm fits the bill. Constructed with 16 elements in 14 groups, this lens for APS-C format cameras yields a 35mm equivalent of 28-310mm. It is compact: an average of 95mm (3.8 inches) in its various mounts and is said to be the world's lightest (400g, 14.1 oz) in its class. Vibration reduction helps users

get steady pictures, particularly at the longer focal length ranges.