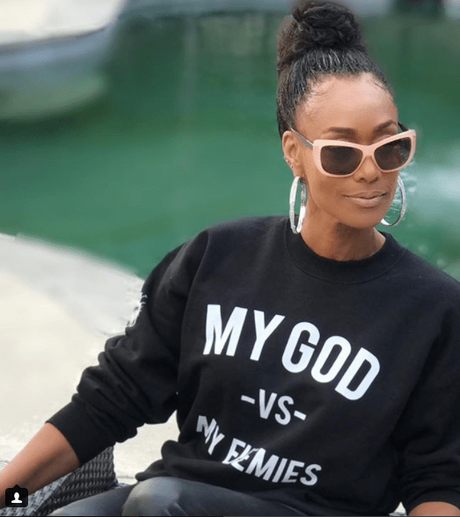 Basketball Wives star, Tami Roman called on Pastor John Gray, and his wife Aventer Gray to help her "shape shift" into the best version of herself on the premiere episode of  The Book of John Gray, on OWN.
In the episode Tami Roman shares with Pastor Gray that she wants to shed the angry girl image, revealing that it's affected her ability to get jobs, as well as her daughters' careers.
As Pastor Gray tries to get to the root of her aggression, Tami opens up about the deep pain from her past that she has been carrying inside her.
"Tell me who hurt you first and I'll show you a pattern that is persistent," john Gray 
An emotional Tami, reveals to Pastor Gray that she's dealing with hurt from being molested when she was 11 years old, and not being able to see or talk to her mother before she died.
"In order to get free from it, you have to engage it."- John Gray
The Book of John Gray airs Saturday nights at 10/9c on OWN.