ChristianNews
Tamar Braxton surprised students at the AH Parker High School in Birmingham on Wednesday before hitting the stage later for the Xscape tour.
Tamar Braxton had heard about the school, and wanted to come speak to the students according to the Principal.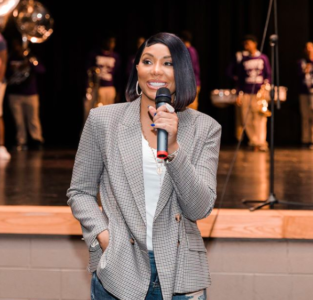 "No matter where you come from never let an obstacle get in your way," Tamar told the students during her surprise visit. "You can always jump over a hurdle and if you can't jump over that hurdle you crawl over that hurdle, you roll over that hurdle."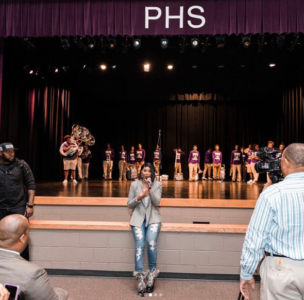 After talking to students, Tamar posed for photos.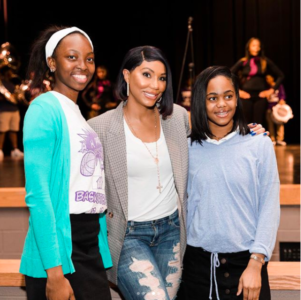 "Everybody's not going to agree with you", Tamar told students. "Sometimes you have to be your own cheerleader. It's about setting a goal, working toward your goal and living in your goal."