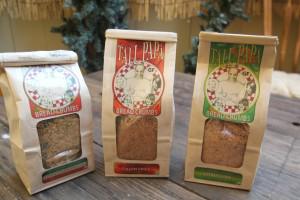 You know what I love the most about Tall Papa Bread Crumbs?  The fact that they are indeed Gluten Free.  I was given three varieties to try out.
They included:
Italian Style
Cajun Style
Citrus Lime
I really had to think about what to make with the bread crumbs.  I know they're great in meatballs, coating on chicken and fish, and also as a topping for casseroles.
So, the first night we tried the Citrus Lime with our chicken.  I was pleasantly surprised by the taste of the coating.  It was very flavorful and did add a lot to the chicken.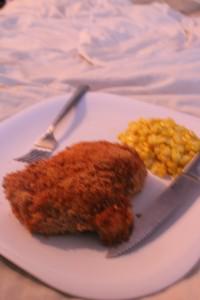 We made it very simple with just coating the chicken with the bread crumbs and adding a side of corn.  But we were very happy with the way it turned out.
Our second night of utilizing the bread crumbs we decided to make some chicken wings.  We utilized the Cajun Style.
The spices that they add into the bread crumbs make the recipes really stand out, and make a nice complement to the meal you want to make.
So, for those of you that are Gluten Free out there, this is a GREAT way for you to coat your chicken and make your favorite recipes you've always wanted to, but couldn't in the past because of gluten.
Disclosure: I was given samples of Tall Papa Bread Crumbs to try out and review.  All opinions are my own.