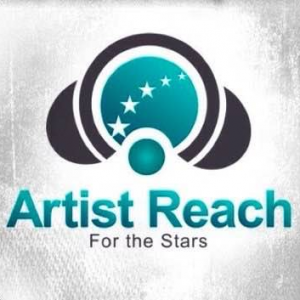 Regardless of what phase of your musical career you're in, it's important to know who you are as an artist.
I caught up with Justyn Brodsky, CEO of Artist Reach to find out more about the artist development process, and to find out what tips he has for artists on the subject.
Hey Justyn, thanks for taking the time to share your experience and thoughts with us!
Let's begin by talking about when in artist's career they would need to invest in or start seriously considering artist development?
Artist development happens on many levels and goes back as far as when you first picked up your instrument, formed your band, decided you wanted a career in music, or anything that started your journey in music altogether; your roots, and foundation. I think every aspect of developing yourself as an artist should be invested in and taken seriously.
But…let's fast forward to getting your career to a level past your foundation. I think after writing your best material, finding that top notch producer, and at the same time building your fan base (whether it be from some demos you might've recorded, shows you've played or just simply word of mouth), it's during that time when you want to build the largest amount of anticipation of getting yourself out there – how you want the world, your scene, and your audience to see you. It's best to invest into it when you know the most people are going to be watching, or when you're setting out to make your first impression – your presentation.
What are 3 main things that many unsigned or independent artists ignore or miss when it comes to developing themselves as artists?
Differentiation – what makes them different? What gives them their character or originality?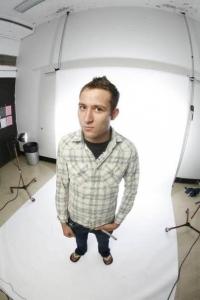 Artist Reach CEO, Justyn Brodsky
The business of music – a lot of musicians don't want to read books or study the world of the music business because most of the time "getting signed" and just "playing that show" or just playing their instrument is all they want to do. People, especially somewhat high up in the music business, know that a great amount of musicians/bands know little/nothing of the business, so they get walked all over. Or some musicians simply get nowhere because they don't know how the business works – but they jump into it anyway. I've literally, through Artist Reach, received messages with just the words "can you get my band signed?", and that's all. You get my point. It's more than just recording a CD, collecting Twitter followers, and printing up some merch. Also another thing musicians/bands miss…the beauty of DIY. Most are convinced they "need" a label to get anywhere.
Reality – with good knowledge and work ethics, you can do almost ANYTHING a label can do for yourselves. So a lot of musicians need to get the "we have to get signed" obsession out of their heads. Labels are for food products, not for people (well, most of the time).
Can you describe the development process? What's involved? Is it different for each artist?
It's always different for each artist. The development process is among most of the things that have been mentioned – writing your best material, learning the business, getting some hands on experience with the industry. Honing your craft. Working your hardest. And knowing what your priorities are.
Let's go back to the DIY phase for a moment – do you think it's important that an artist goes through this phase before building a team around their music? How much development occurs during this stage?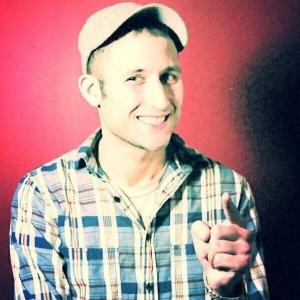 Justyn Brodsky
I think it's very benefitting to have a team or any kind of support system; especially in the beginning so that way you can get the feedback, constructive criticism, motivation, and anything that can help you be inspired by those around you to keep going, especially during the time periods where you start to really develop your style, sound, image, and anything else relative to the building process as an artist. I've always called it a building process – or perhaps growing process – where you begin with your roots, build a foundation, and develop your artist persona from there. So yes, I believe you should definitely have some sort of support system in the beginning. It can be very beneficial to who you become later on in the process.
Justyn, thanks so much for your time. Before you go, could you give us 5 quick things that artists need to think about when it comes to defining themselves as artists? What are the most important things they need to be working on?
Thank you so much as well for giving me this opportunity to share some thoughts and outlooks that I hope your following can get something from, or perhaps get inspired in some way!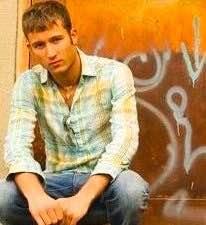 Justyn Brodsky
5 things artists need to think about:
1. Always make sure you take precaution when you go into situations in the industry (especially if it involves someone you haven't met face to face, or don't know all that well). Do homework; research a situation whether it's a studio, promoter, management offer, record label, etc. And always save your emails when corresponding with that person. God knows there are snakes in the industry that'll promise you the world, charge you fees (consulting, studio time, etc). Have someone who knows the industry by your side to look out for you.
2. What message are you sending your fans? What's your story, and what do you think the best way to tell it is?
3. Just like Electric Kiwi and Artist Reach, there are endless companies similar to ours that provide resources that offer DIY advice to artists; whether it be the business aspect, image, performance tips, touring, and so on…remember, there's always something to be read, therefore, there's always something to be learned.
4. Always connect with new people every chance you get — you never know who you're going to meet, and how they can impact you and/or your career.
5. Never show inactivity — even if at a standstill. Think up creative ways to keep your fans interested. And on top of that, always interact (welcome new followers, respond to comments, give shout outs, etc.). The more you show interaction and activity, the more dedicated your fans become.
Connect with Artist Reach:
Facebook: http://www.facebook.com/ArtistReachOfficial
Twitter: http://twitter.com/artistreach