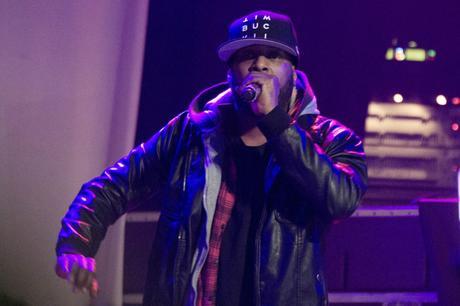 Photo Credit: K. Joseph Fotos
Talib Kweli's "The Seven Tour" rolled into Chicago on Thursday night at the Metro to showcase some real hip hop music. Kweli has a reputation for being one of hip hop's best lyricists, and he proved that this past Thursday.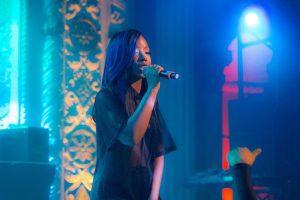 Chicago's own K'Valentine
The night started out with Chicago's own K'Valentine warming up the crowd with her well written and surprisingly powerful flow. After that came a bombastic and rugged set from Styles P.
He kept the energy up and played to the crowd – literally. At one point, Styles P got into the crowd to perform a song surrounded by the masses – which caused almost every person in the crowd to whip out their phones and broadcast on Facebook Live.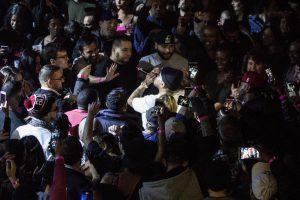 Styles P enters the crowd
Side Note: If an artist you like is playing at the Metro, go without hesitation. It's a great intimate setting that allows you to get close to the artist – as Styles P proved.
Now that the Metro was hyped up, it was time for the main event. Talib Kweli, rap's most socially and politically minded MC jumped right into his massive, diverse catalog of hits.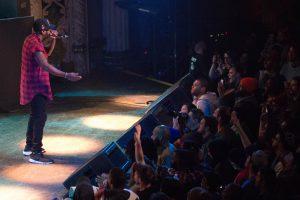 Talib Kweli, the main event
He nimbly jumped from new to old, from his 2000 album Reflection Eternal to 2007's Eardrum to 2013's Gravitas. He even told his DJ to play some classic Bob Marley songs, which he then pivoted into "Definition" from his early Black Star Days. The depth of Kweli's collection of killer songs was on full display.
Throughout the night, Kweli bombarded the crowd with rhymes that were not only fresh but thought-provoking. This wasn't a college professor giving some boring lecture, this was an excellent rhymester blowing minds. He had the audience bobbing up and down while thinking about right and wrong. Kweli is definitely an artist that nails how to balance important social messages with entertaining.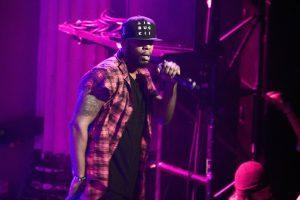 And he brings the rhymes with such high energy that neither the crowd nor Kweli stood still the entire night. His flow was consistently excellent; it was smooth and melodic when it needed to be, but also fast and furious like on "State of Grace." He kept the party vibe going all night while delivering the message that's close to his heart.
Of course, he closed the set with his biggest hit "Get By." It's a catchy, thumping song that everyone in the audience sang along with. It punctuated the night with positive vibes throughout the Metro.  It was a perfect way to end the set.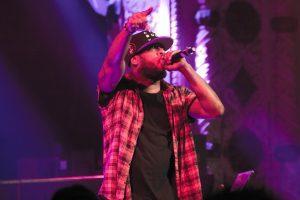 While Kweli's work over the past 20 plus years was on display all night, he showed during the encore that he wasn't done creating new, great music. Joined on stage by opening act Styles P, the duo performed their brand-new collaboration called "Last Ones." Released just days ago, "Last Ones" is the first track off the upcoming joint project between the two rappers. From the sound of it, we're in store for some more great jams.
Talib Kweli has been one of hip hop's most critically acclaimed rappers of all time and he literally shows no signs of slowing down.
Photos by K. Joseph Fotos