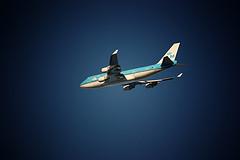 photo : Kitty Terwoldbeck
A reader from North Wales, UK, recently queried whether it is possible to travel by train rather than 'plane to Austria. The simple answer is yes!
Flights to Austria
For this reader, Liverpool John Lennon and Manchester Airports are the most accessible. Both are around 1.5 travel time from where the reader lives. There are flights from each to airports in or near Austria.
Easyjet and Ryanair both have flights to Munich, a travel time of approximately 3 hours, from both airports. Costs vary, but in December prices are less than £200 return. Easyjet flies into Salzburg and is similarly approximately 3 hours travel time and similar return cost. Ryanair flies into Bratislava from Liverpool and although travel time is about the same, current prices show at less than £100 return.
It's worth shopping around to see which airlines fly from airports near you. Or if you're prepared to travel a little further afield, you might find there some good deals to be had on flights into or near Austria.
Needless to say, from these airports there is then a transfer time and cost to get to Stadl an der Mur. This might be by public transport, private taxi hire or car rental.
Taking the Train
For train trips to Austria, the starting point is London and taking Eurostar to Paris or Brussels. For our Welsh reader, this is about 3.5 hours travelling by public transport.
Eurostar trains leave in the afternoon and require overnight connections to be taken at either Paris or Brussels to reach an Austrian city – somewhere like Salzburg or Klagenfurt. The route from London to Klagenfurt, for example, takes around 17 hours and costs just under £300 return. Klagenfurt is about 3 hours further along the line from Salzburg.
Again, there is travel time and cost to get to Stadl an der Mur from these cities. There are points along the route to Klagenfurt where travellers can alight – Radstadt and Villach, for example – rather than travelling to the city. The integrated train and bus service, which includes a ride through the Mur Valley on the mighty Murtalbahn mountain railway, is extremely good. Nonetheless, it does take a good hour or more to get to Stadl and der Mur.
Which is best – train or 'plane?
On a purely practical level if your holiday time is limited to a long weekend or maybe even a week, 'plane travel would seem to be a better option. There are hidden time costs to consider, including such things as waiting time at airports and collecting cars.  But as a rule of thumb, the time taken to travel from Wales to Austria by 'plane may be less than the time taken to travel by train.
For longer holidays and those with a strong commitment to keeping their carbon footprint low, train travel is perhaps more appealing. Cycle hire is available in Austrian cities and most alpine holiday resorts, to further help keep costs down and consciences clear!
Chalet Lowonahill is an all-season, rustic style holiday home in Styria. It's the ideal place for you to discover the delights of all 9 provinces of Austria. To find out more, simply click here.