Today I'd like to introduce Linda Faulkner from Missoula, Montana. She is an entrepreneur and the founder of four businesses. Her new release, Taking the Mystery Out of Business: 9 Fundamentals for Professional Success, is destined to be a best seller.
Putting words together has been Linda's lifelong passion. In addition to writing fiction and non-fiction books, Linda is a freelance writer and has been multi-published for many years. She develops and writes career development workshops, procedures manuals, and continuing education seminars, workshops, texts, and online courses.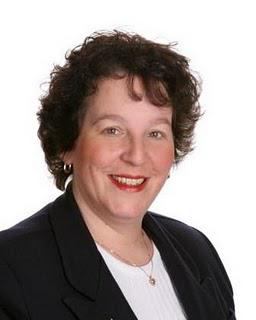 Linda is a member of Mystery Writers of America, Romance Writers of America, the Rocky Mountain Chapter of Mystery Writers of America, and Sisters in Crime.
She is visting us today to share the details of her new book, Taking the Mystery Out of Business.
Linda, why do you think people consider the business world to be "mysterious?"
Most people occasionally encounter subjects about which they know little or nothing. When they bump into such topics at work, however, they tend to get frazzled and often find themselves unable to avoid or work around them. Because I've worked in the business world for over thirty years—as an employee, manager, and business owner/entrepreneur—I've run into many personalities and perspectives about what to do and how/when to do it. I believe the best way to learn or overcome gaps in knowledge is to simplify a subject (i.e., de-mystify it). That's what Taking the Mystery Out of Business is about: taking subjects that seem to be complex, simplifying them, and sharing my business knowledge and expertise in a way that anyone can understand.
Many writers hate the business side of writing and, in fact, do not consider themselves to be business people. What advice do you have for them?
If writers want to sell their work, they either have to be business persons or hire one or more people to assume that role for them. Books don't sell and market themselves; neither do they pay bills, acquire a following, or manage a writer's time. Self-employed individuals (i.e., writers) need to operate from the same perspective as other businesses. Yes, adaptations are made--a writer won't handle his or her business in the same fashion that IBM handles its business, for example--but the fundamentals are the same.

Following the advice of those who are successful in their own business endeavors is a quick and easy way for a writer to learn what techniques will and will not work. Each person has his or her own personality. Shy people tend to avoid large gatherings and speaking in public. Readers and fans, however, love to meet writers and learn more about them. Shy people should arrange marketing events that allow them to interact with people while taking advantage of their personalities. Social networking, blogging, and other types of online marketing take a great deal of time—more so than speaking in public and addressing large groups of people. Creating events that involve small groups, like book clubs, however, works well for individuals who prefer avoiding large crowds. If a shy person enjoys smaller venues, is successful at them, and doesn't mind the extra time and effort involved—that's what he or she should do.
Being creative is essential. Writers should read and study the successes of other business people and then use their creativity to adapt those processes so they work for themselves.
Who should read Taking the Mystery Out of Business and why should they read it?>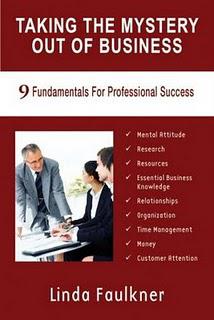 In this practical primer, I lay out the fundamentals of business, providing examples and tips so newcomers to the business world can easily gain an understanding of the challenges they face. Experienced professionals will benefit from a refresher on basic strategies and how to stay ahead of the competition.
Linda, your book should be on the desk of every writer who is serious about their career. Thank you for telling us more about your newest book. Readers can order a copy through her web site and through Amazon.com. Linda also offers a newsletter and blog with tips. You can learn more by visiting her web site.