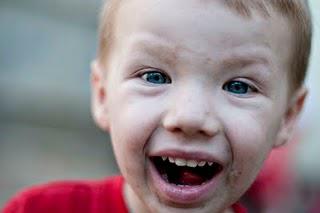 Hey, I've got a great idea!  Lets wait until it's almost 90 degrees outside, load up in the car, drive 45 min, & drag three kids through a crowded zoo.  Three kids that are NOT out door kids!  Asthma, Eczema, & Aspergers do not make a great outing at times.  Not to say it was bad day, the first half was pretty great but then it got hot, it got crazy busy, & we all got grumpy.  Thanks to some construction that moved stuff around & a dad, yours truly, having been to the
Oklahoma City Zoo
so many times over the years saying "It's this way! Lets go!" We walked many pointless miles & looked at a sea lion, a dozen fish, & an ant eater then we headed to the car.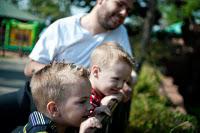 As we were doing our best to navigate out of the parking lot we both made an executive decision that our kids are museum kids...not zoo kids. We made the same sort of decision when our Aspie got a notion to play T-Ball a few years ago & I was so excited I had the "great" idea that I would coach the team!  Our decision that Jayden was in fact NOT a sports kids was made after it stopped being t-ball & started being sit in the out field & talk to the grass but hey..you gotta try it once!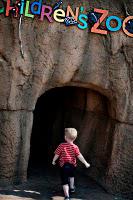 After the zoo we decided to just phone in the rest of the day & bribe the kiddo's to be good by taking them to one of the best pizza places in Oklahoma City,
Hideaway
Pizza.  I'm not sure how other kids go but Jayen's ritual for pizza goes:
Let dad know it way to hot
Get asked if he would like a fork & say no thanks
Blow on it
Put on an obscene amount of parmesan cheese
Realize he now needs the fork & take it
Scrape off all topping including the 1/2 pound of parmesan
Eat the sauce covered crust that's left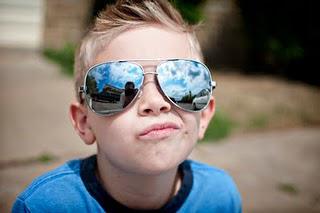 A big battle we had these last couple of days was shoes.  When we got home from the zoo our aspie took off his shoes & we realized his toe was bleeding, rubbed raw. Inset "Why didn't you tell us that hurt & you were bleeding!?!" conversation here but as I'm sure alot of you with kids on spectrum are very experienced with that just it's one situation in itself. Long story short he has been very resistant to go up in a size of shoes. He is a size 13 & don't you dare tell him he isn't! Thankfully bloody big toe + a dad & jayden exclusive shopping trip (just the big guys) + shoes that just happen to be the same color as Sonic The Hedgehog = Parenting WIN! We got some blue Chuck Taylor's & all is right in the universe. On a side note, what is it about kids with Asperger's or Autism & Sonic the Hedgehog! Ours is not the first I have heard about that loves Sonic, must be the hair!
   Below are just a few more photos from our day at the zoo, pizza extravaganza, & epic shoe win! When taking photos today Jayden insisted on having my aviators on, he loves that they are like mirrors so you can't see his eyes! Thanks for reading!