well, we are a little behind and upside down.
Spent five days/nights in the hospital again, this time at CHOMP in Monterey. The good news is the blood clots are gone. Not so good news is that the breast cancer may be back plus there is a mass on my ovary. Diagnosis soon.
These awesome nurses Suzette and Lou and others brought Cici into the hospital room to visit and stay with me over the weekend. And on Monday, the admin police came and said she had to go asap and sit in a cage.
I called out to Peace of Mind Dog Rescue and others. No boarding facility had room due to the upcoming holiday weekend.
I then sent out an email asking others and rock star Mark Anderson, Managing Editor, of the Monterey County Weekly said he could take her for a few days.
The weekly team loves her.
She seems really happy.
Sleeping on a blanket now.
These pics are from her big day with deadlines.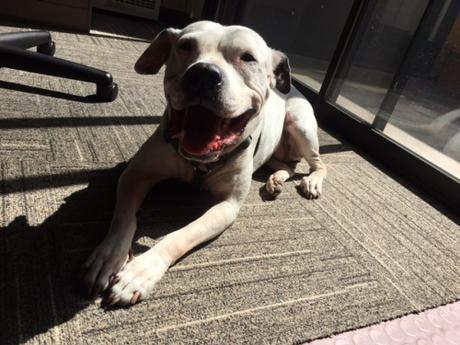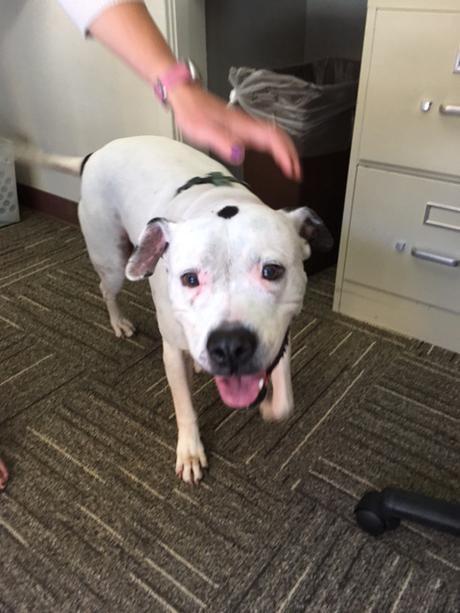 She's charmed here at MCW while i'm in the field.
She really pals up with reporters/editors Sara Rubin and Ana and Nick Rahaim.
Cici seems to be a real news hound.In addition, she has been paling up with a big bone that Rubin bought her.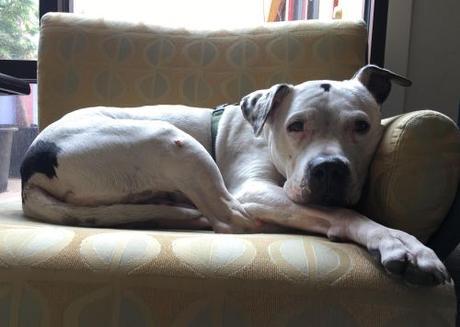 Cici supervising the newspaper staff
Cici got to be at work at a busy newspaper office and a hospital and she was AWESOME. Everyone said how well-behaved, sweet and happy she is.
The nurses and other staff spoiled her and went gaga over her. Everyone loves Cici.
I miss her and will get her back tomorrow.