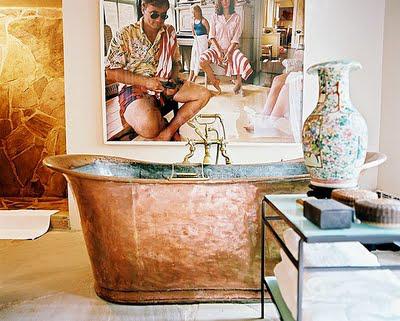 Take me away or find me a copper tub... I am home alone this week with the 3 kids while the Mr. is away and things around here are already off to a pleasant start, the baby has croup. Sure enough, my husband pulled out of the driveway and that baby started barking like a seal, par for the course when I am solo.
Although, I am getting ready to host a Boho trunk show for 
Rikshaw Design
 and couldn't be more thrilled! If you haven't checked out the hand block-printed designs by Catherine Fitzsimmons then you are certainly missing out. The line includes yummy bedding, tunics, for momma and baby in the softest cotton voile. If you are in my area stop by on Thursday evening 7-9 or Friday from 10-4 and if not go
Here
 to see the collection. 
Here are some more fabulous tubs that I could spend some time in. I can imagine my skin beginning to shrivel up from having a long evening soak in one of these.
Have a lovely evening friends.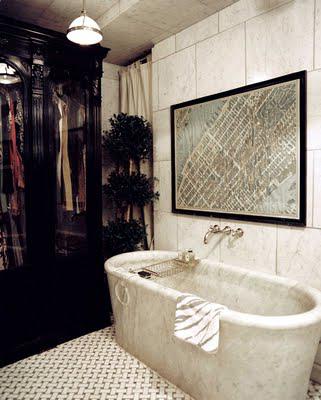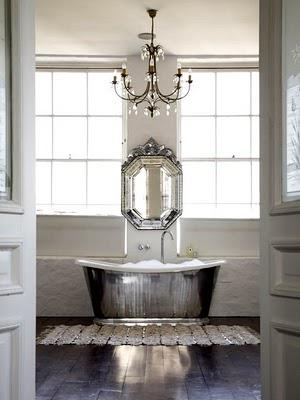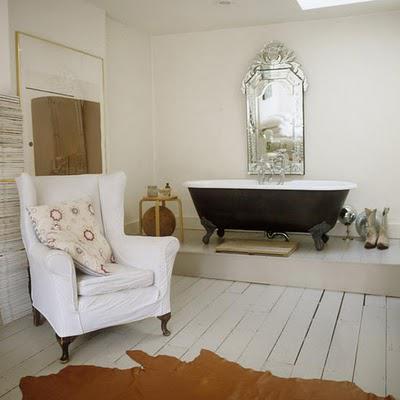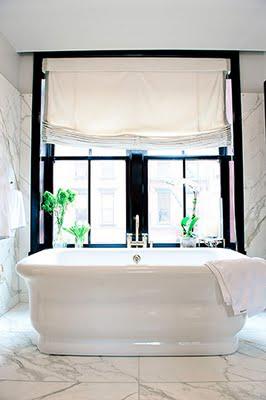 Images Courtesy of Source Unknown, Lonny, Design Manifest, and Christina Murphy Interiors