A full review is something I owe the Inquirer first, so, in the meantime, I'll let my tweet yesterday speak for itself: rushd out of d theatr after 'next2normal'--wept like crazy, i must've lookd hideous. what a musical. sterling work from menchu, jett et al.
At the end of Next to Normal, after nearly two-and-a-half hours of raw and riveting musical theater, the show ends with a song that's about the characters acknowledging their complicated destinies, and from there trying to move on. Some ghosts are never gone, but we go on, we still go on, as one line goes. That musical valedictory provides a soul-stirring end note to the whole proceedings, not least because, at last, all six characters in the musical are together, harmonizing on a powerful, cathartic statement of hope. The song is called Light.
That number, thankfully, is preserved in recording--in lead star Menchu Lauchengco Yulo's seven-track CD lite that's exclusively available at the front of house during every performance, packaged along with the souvenir program (at P400). The record contains two songs from Next to Normal--Light and the solo piece I Miss the Mountains; the five others are from shows Menchu had also topbilled in Manila over the years--Loving You/Children Will Listen (from Passion and Into the Woods); Something Good (from The Sound of Music); Come to Me (from Les Miserables); Buenos Aires (from Evita--a number, truthfully, whose bossa-nova rearrangement I don't get); and a resplendent Meadowlark (from The Baker's Wife)--the definitive track for me, because it's practically a master class in musical storytelling, Menchu making every word, every phrase, even the pacing, count.
But what makes Light a must-listen track in its own right is the participation of the other Next to Normal cast members. Cast recordings are rare in our part of the world, whether for original Filipino musicals or Broadway imports, but here's this CD that offers us the opportunity to hear (in order of appearance in the audio) Bea Garcia, Jett Pangan, Menchu, Jake Macapagal and Felix Rivera, with Markki Stroem blending in with them somewhere in the piece, collectively belting out their characters' new-found sense of clarity and strength: The price of love is loss, but still we pay, we love anyway... we'll live, you'll see!
Here, listen: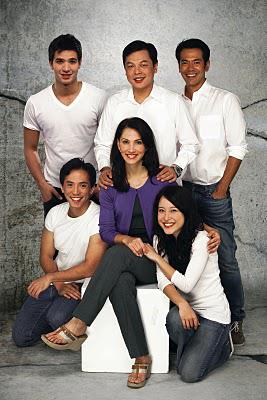 Podcast Powered By Podbean
How does the Next to Normal-Manila cast compare to the celebrated original Broadway cast, at least in terms of Light? That's another benefit of Menchu's CD thoughtfully including this track; now we can listen to both versions and love them equally without distinction, or decide which one speaks with more truth, empathy or plain musicality to us. Here, from the Broadway cast recording, featuring Alice Ripley, J. Robert Spencer, Jennifer Damiano, Aaron Tveit, Adam Chanler-Berat and Louis Hobson: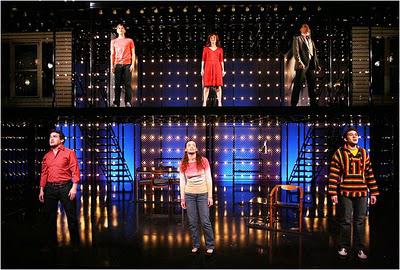 Podcast Powered By Podbean
"Next to Normal" runs until March 27, 2011 at the Carlos P. Romulo Auditorium, RCBC Plaza, Makati. For tickets, call Atlantis Productions 8927078 or 8401187, or Ticketworld 8919999.