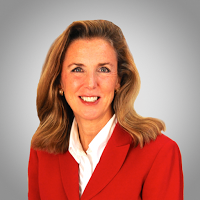 Democrat Katie McGinty
Democrats have won the state consistently in recent presidential races and Clinton is leading Trump, but the race between Democrat Katie McGinty, a former environmental adviser to Vice President Al Gore, and Republican Sen. Pat Toomey remains one of the tightest. McGinty is endorsed by the New York Times.

As chairwoman of the White House Council on Environmental Quality in the 1990s, she helped organize the Clinton administration's successful counterattack against efforts by the Republican Congress to undermine the nation's basic environmental laws. Later, as Pennsylvania's environmental chief, she helped push the state toward greater use of cleaner energy sources like wind and solar, not only as a way to combat climate change but as a source of new jobs in an aging rust-belt economy.

If you'd like to donate to her campaign and help her GOTV, click here.