Dear Luke and Leia,
We are spending a weekend in Monterrey Mexico. Our dear friends, David and Adriana, are to be married and we will have lots of tacos, treats and fun there.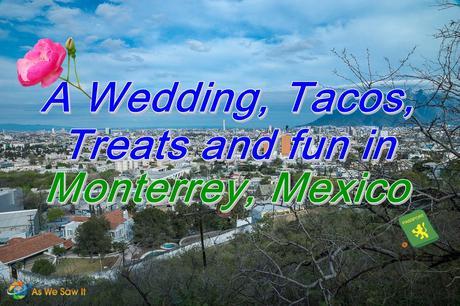 We flew into Monterrey before the wedding and our friends met us at the airport. They insisted. After we settled in they showed us around their home town and we had a whole lot of fun! (Oh, and tacos and treats, too, of course.)
Our Monterrey hotel
The luxury hotel that was hosting the reception, Quinta Real, has such a royal feel and plenty of Mexican charm that there's no doubt you are in Mexico.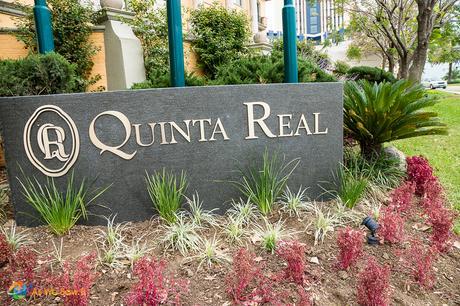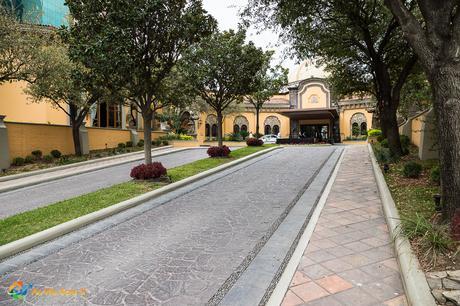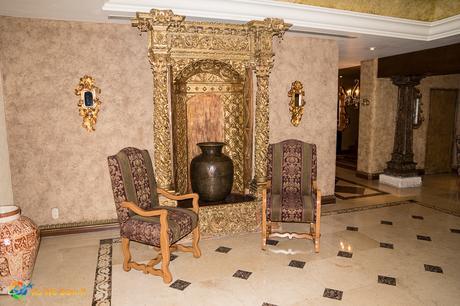 Lobby area in Quinta Real, Monterrey
Taco time
David and Adriana's first stop for us was their favorite stand for local tacos. Not in any big restaurant, mind you, but driving down a small back alley to a hole-in-the-wall taco shop that makes them outside while you eat inside. I can honestly say these tacos were the best ever and came loaded with simple fillings and fantastic sauces to enhance the flavors.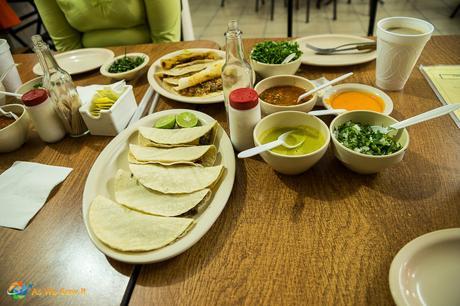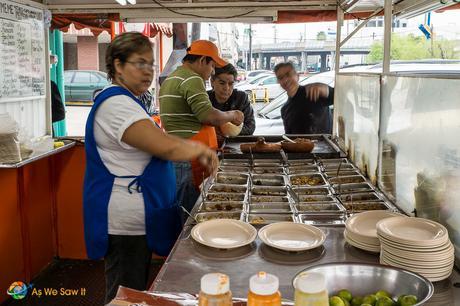 Here's their taco assembly. Outside.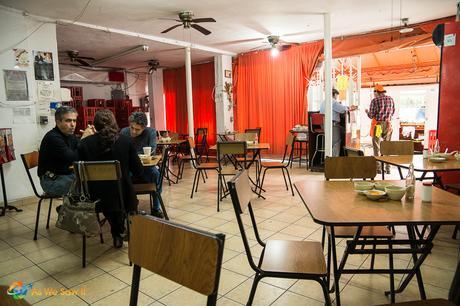 Where we ate. Inside.
Treat time!
Next stop was for the treats. Mexico is not only famous for their tacos, enchiladas and burritos, but also their baked goods and doughnuts are delectable delights that should not be missed. Yes Luke, I had a few! The most notable difference is the pastries in the United States are far sweeter than our southern friend's offerings. They reminded us more of those we had at BreadTalk in Bali than at your local Dunkin' Donut shop in Florida.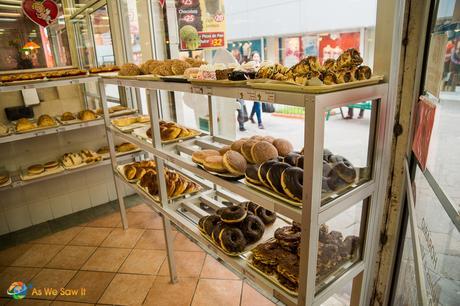 Treats at a local Mexican bakery.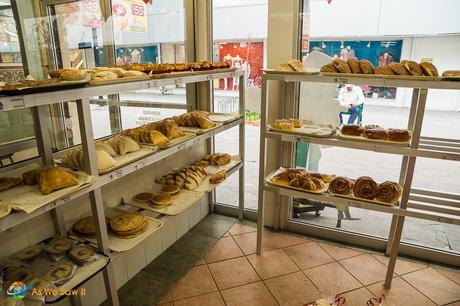 Mexican bakeries can be found on most every street in Monterrey.
Seeing the town of Monterrey
Finally with all the "hard work" out of the way it was time for the fun. Fun, you ask? Yes! For us the fun is in getting to know the town and to see how the people live their lives. Monterrey is the third largest town in Mexico after Mexico City and Guadalajara. It is the capital of Nuevo Leon, located in the northeast section of Mexico, just south of the border. Close enough that many residents will travel to the United States for some shopping.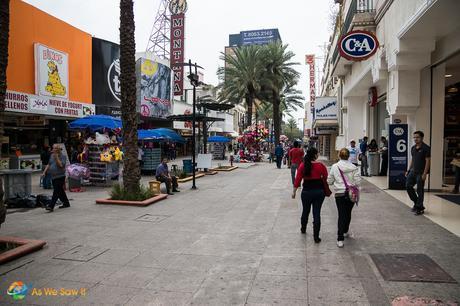 Street in Monterrey, Mexico
Saddleback Mountain
A large mountain named Saddleback Mountain (or in Spanish Cerro de la Silla), part of the Sierra Madre chain, can be seen from just about everywhere in the city. Many other mountains surround Monterrey but Saddleback Mountain is the main backdrop for the folks who live here.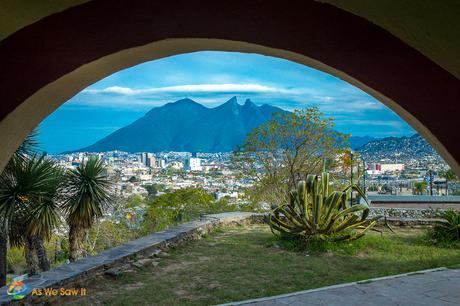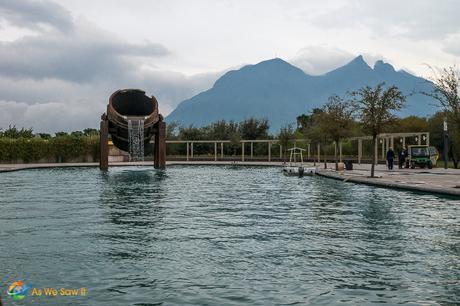 Saddleback Mountain is in the background along the downtown riverwalk area.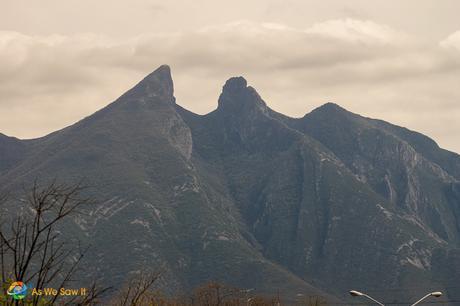 Shopping
Monterrey has regular malls like we do of course, but we preferred the open market in the downtown area which was filled with crafts, colors and characters. We spent a good deal of time winding our way through the shops and watching the tradesmen create their wares.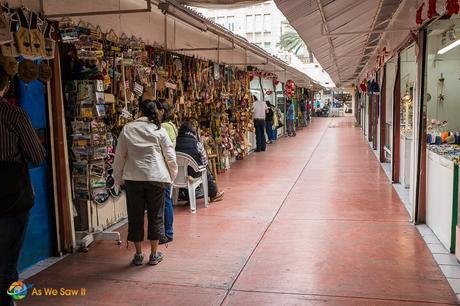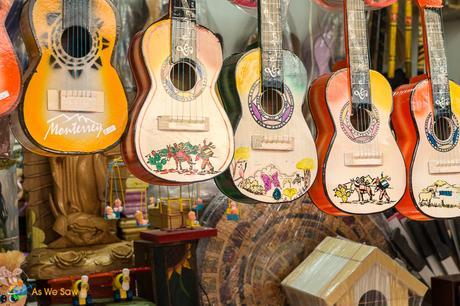 Hand painted guitars.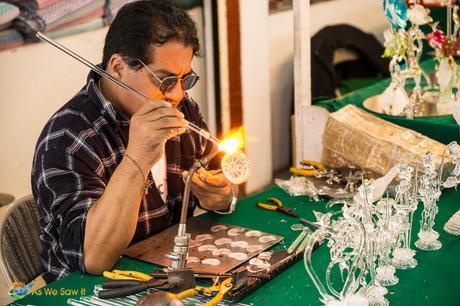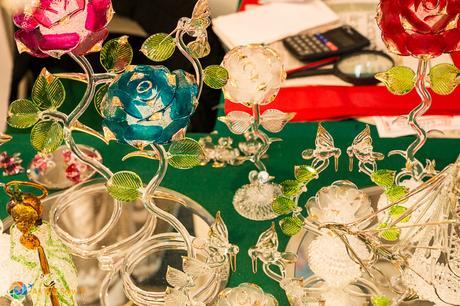 His beautiful craftsmanship for sale.
Seeing Monterrey from the water
There was so much to do and see that we realized right away that we did not plan enough time to take in all that Monterrey had to offer. Still, we did a lot considering we were only in Monterrey for one weekend.
We began at Macroplaza,  down in the city center, with a riverboat tour of the downtown area.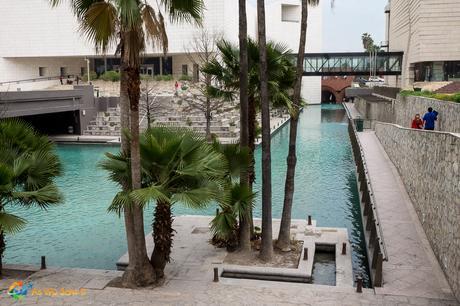 Monterrey's downtown riverwalk area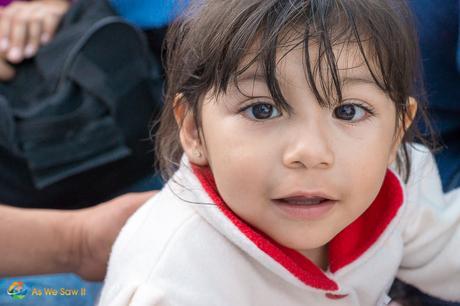 This young Mexican girl posed for a photo while we were taking our river boat tour.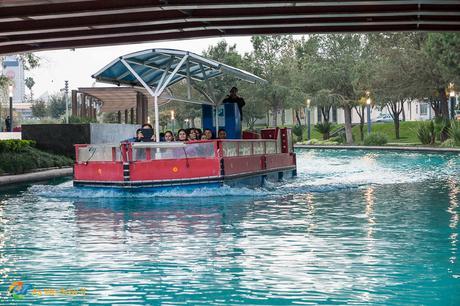 River boat tour in downtown Monterrey.
Some of the other things we did in Monterrey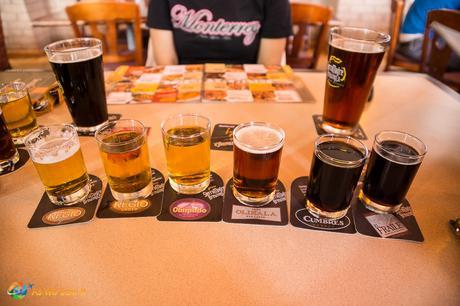 Flight of Mexican beer.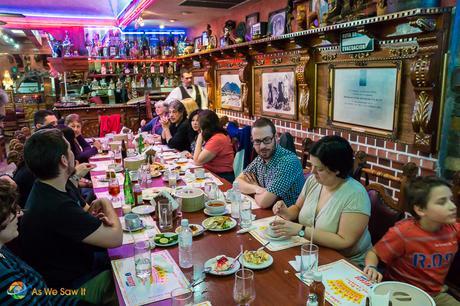 We went to El Rey del Cabrito restaurant for the reception dinner. Monterrey is famous for its baby goat restaurants.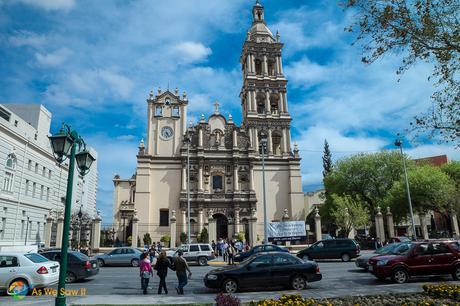 Church in the city center.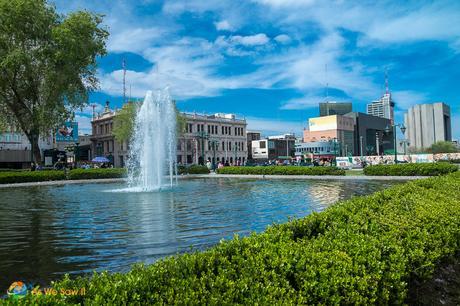 Beautiful Monterrey, Mexico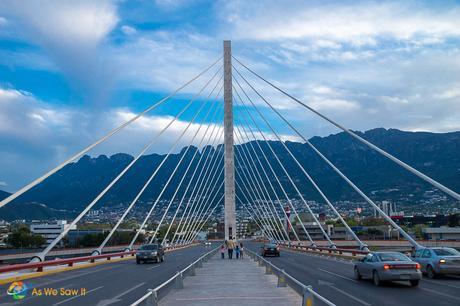 A pretty bridge called Puente de la Unidad (or sometimes called Puente Atirantado).
Even though we were only there for a weekend we saw a lot and I got a whole lot of photos. You can see more of the pretty city in my photo gallery of Monterrey. 
Love,
Nana and Pap
♥
P.S. – If you have Pinterest you can click the top left of any photos in our story to add them to your Pinterest boards. We would actually like that a whole lot. Here are more pictures you might like to pin as well: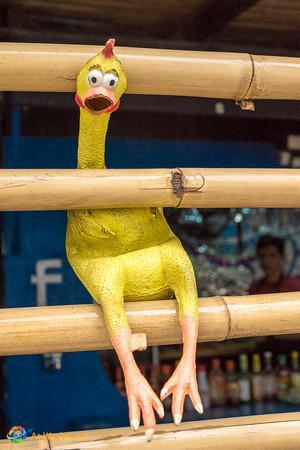 Mexican humor at a chicken restaurant.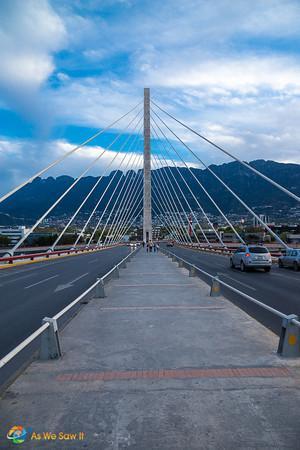 Puente de al Unidad, Monterrey, Mexico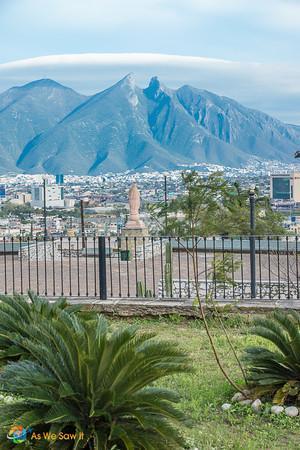 Saddleback Mountain
To join #TheWeeklyPostcard linkup, paste the code (in the gray box below) into the text editor of your travel-related post or sidebar and then add your link by pressing the blue button below.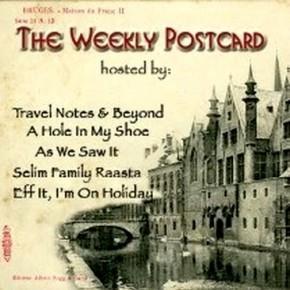 An InLinkz Link-up
(Visited 4 times, 4 visits today)