Thanks to Dole Sunshine for partnering with me for this post! All the opinions and creativity are solely my own. For a full disclosure, click here!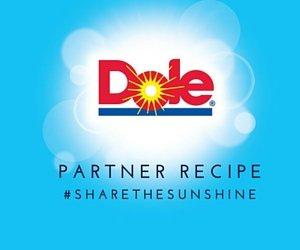 I'm focusing more on recipes that have a fewer ingredients. Recipes that pack some serious palate power with the few ingredients. This takes some careful thought and swirling ideas in my food brain head. I want to give you recipes that are simple. Cooking ideas where you don't have to worry about the terminology and understanding what you're doing. This taco spicy sunshine pork makes a large pot of shredded tasty pork with little effort.
This recipe is one that you'll want to make on the weekend or a weeknight when you are nesting in for a few hours. It's for busy working people, you know, the GenX and Millennial group. Working Moms and Dads who are stretched to the nth degree during the week. I used the oven. But, you could do a slow cooker. You'll know you're ready to launch to the table, as in finished, when that pork can be torn apart with a fork, yes, shredded. Another idea for this recipe is to do it over a campfire. Dump everything in a Dutch oven. Check occasionally, add water if needed, and in a few hours, check for the launch. Yep, the shredding 'test' with a long-handled fork. If it's that tender, it's done.
Another great thing about this recipe and using about a four pound boneless pork roast is that unless you're feeding a crowd, you'll have lots ready for putting in freezer bags. Choose the size that fits your lifestyle, then when you want taco spicy sunshine pork again. Bam! You have it. Just thaw, heat and you're ready to eat. Now, let's talk about all the ways you can use this pork. Topping a crispy salad using lots of fresh veggies, crunchy greens like iceberg, bokchoy, romaine. Rolled in soft tortillas or crispy taco shells. As a side with some steamed eggs. How about a sunshine pork lasagna. Top penne pasta with the pork. The possibilities are only limited by your imagination. And, remarkably, each time you change up the way you serve it, it takes on a different flavor and palate experience.
Why not think of serving this taco spicy sunshine pork on your finest china. It makes quite the stunning statement, as you can see from my photo. I served this to my guests and surrounding them at the big farm table were several salads from pasta to coleslaw to fruit salads. Add some crusty hot bread. Yes, you have a memorable meal. Cooking doesn't have to always be quick, but I'm your food brain helping make your life simple(ER). xoxo ~ally
This is a #sponsored post. For a full disclosure, please click here.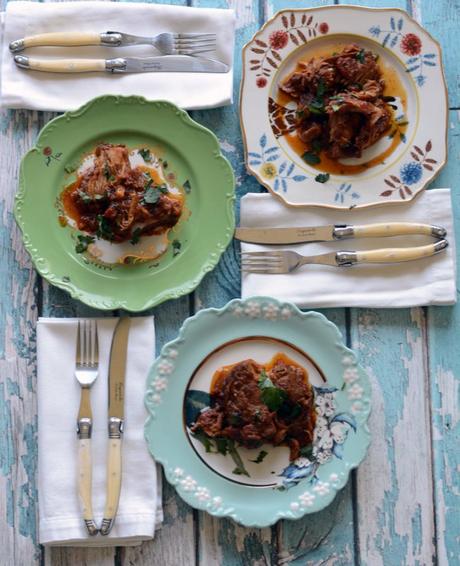 Ingredients
Preheat oven to 450
4 lb. pork roast, boneless
2 Tbl. Coarse ground pepper
2 (1.25 oz.) packages taco seasoning
4 cups spicy tomato juice
1 (10 oz.) can chopped tomatoes (I used Ro-Tel brand.)
2 cups Dole Sunshine pineapple juice
1 cup Dole Sunshine pineapple chunks, with juice
Instructions
Notes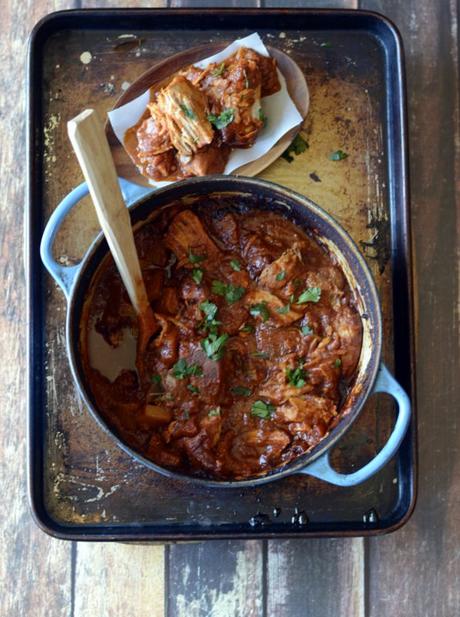 Comments