I remember when my mom first introduced this to me. I wasn't real sure about it, but when I tasted it, I'm like, "WOWZERS! This is fantastic!". Earlier today, my mom asked everyone what they wanted for dinner, I took charge saying that we were having TACO RING and I was going to make it. 
INGREDIENTS:
           ~ 3/4 pound ground beef
           ~ 1 package (1.25 ounces) taco seasonings
           ~ 1 cup (4 ounces) of shredded cheese (I think I did two cups)
           ~ 2 tablespoons of water
           ~ 2 packages of refrigerated crescent rolls
           ~ 1 1/2 cups of salsa
MY PROCESS/DIRECTIONS (With pictures)
Preheat the oven to 375 degrees
First, cut open the hamburger with a knife.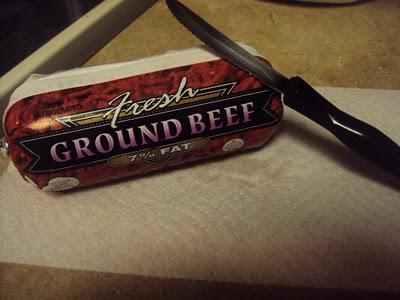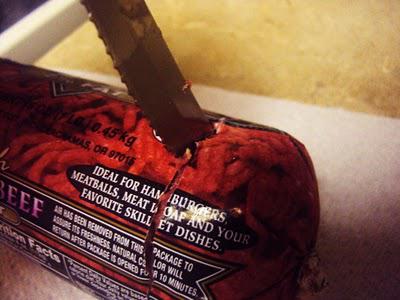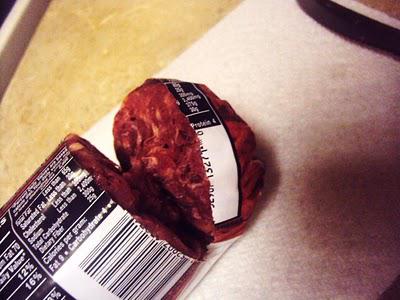 Next, squeeze out the ground beef from the plastic wrapping into the frying pan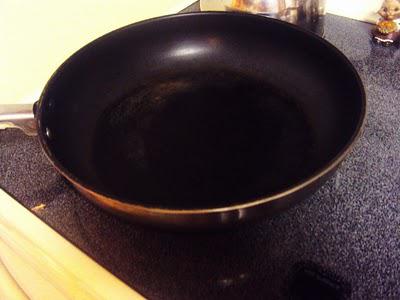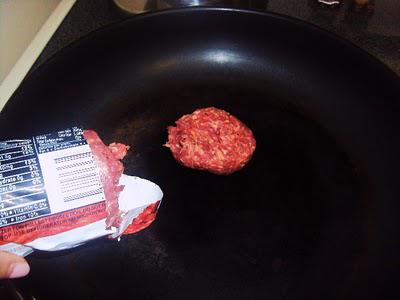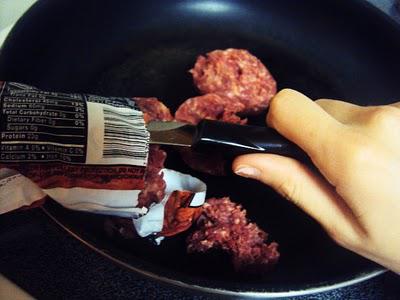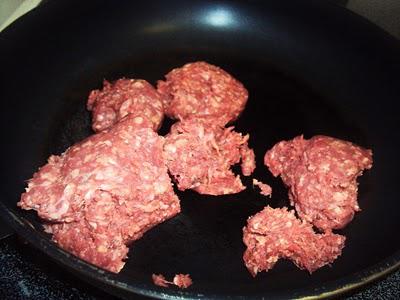 Turn on a burner to a place in the middle of Medium heat and High heat.
Stir the hamburger in the pan till the hamburger turns brown.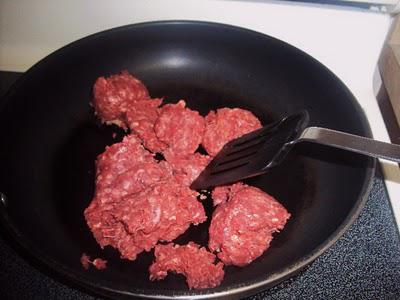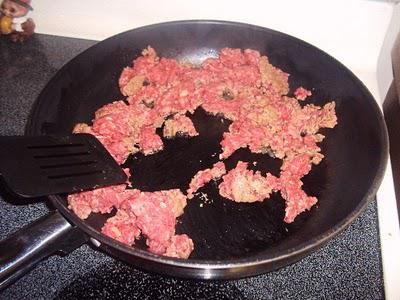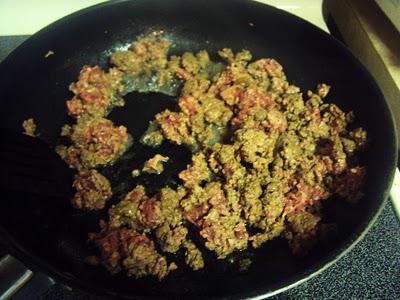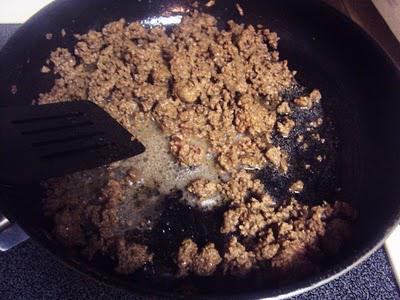 Scrape the hamburger to one side, and tip the frying pan forward to let the grease slide down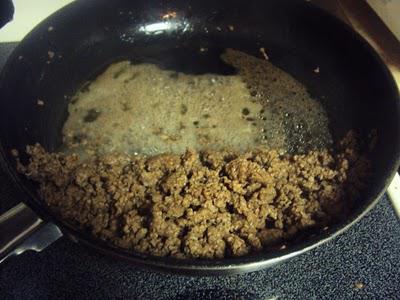 Mop up the grease with a paper towel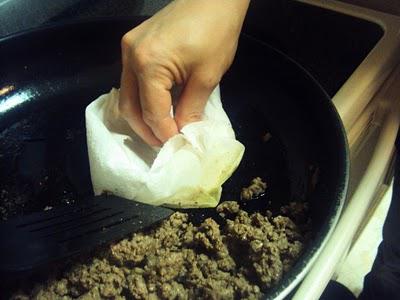 Next add taco seasonings into the pan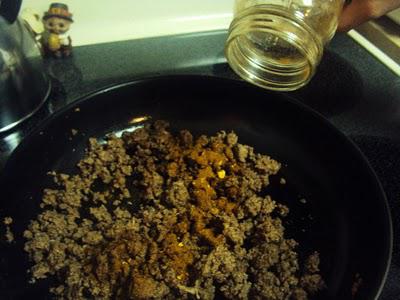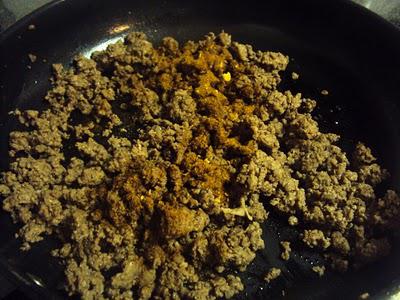 stir it around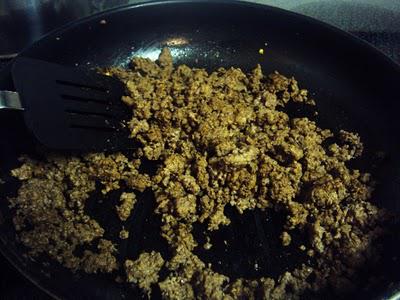 Set aside
Next, start grating the cheese, I used about a 3rd of a block of cheese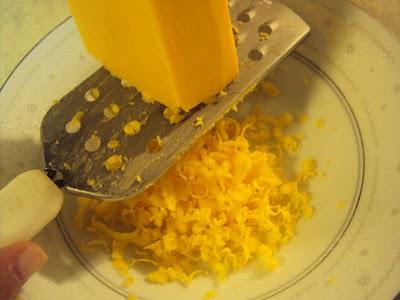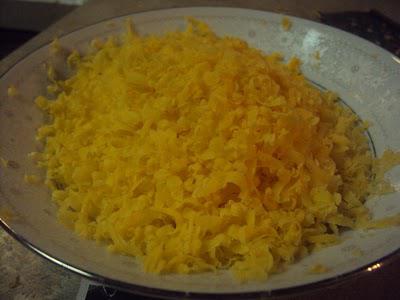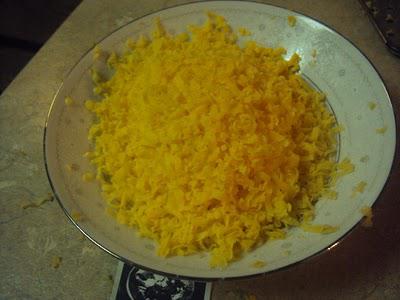 Next, pour the cheese into the pan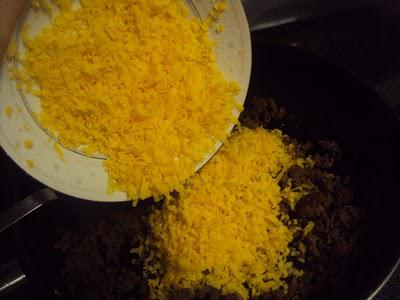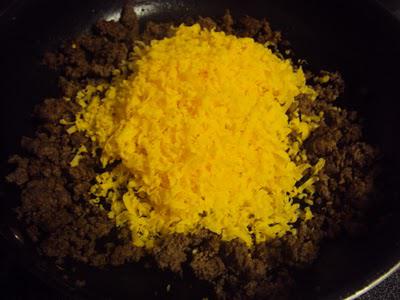 Stir it all together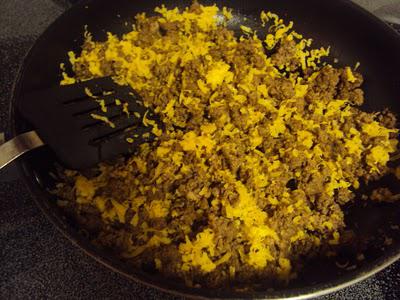 Next, add the two tablespoons of water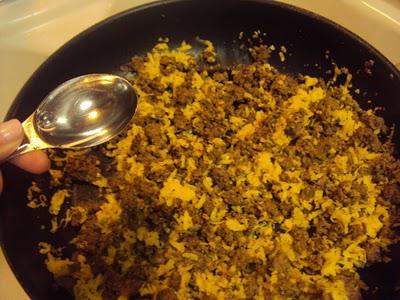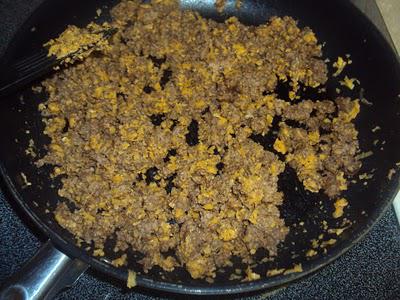 Next, add the salsa. use about 1 cup of salsa (as said in the ingredients)
If you need 2 cups, that's fine. (I think I used about 2 cups.)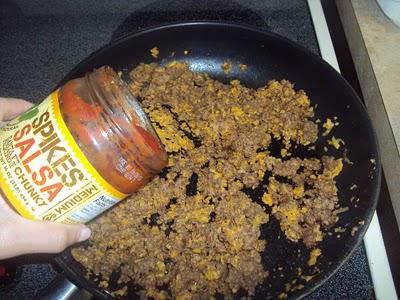 Spike's Salsa is THE best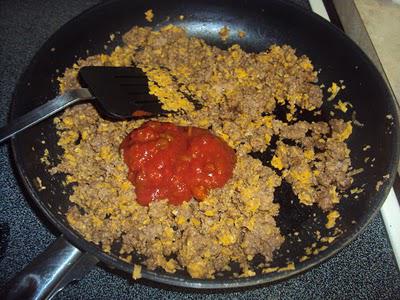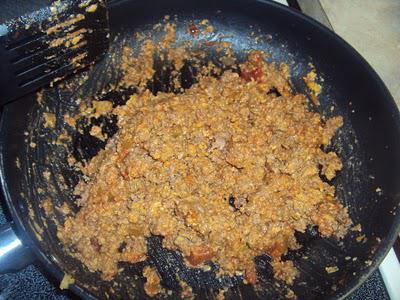 Now, set the pan aside, or keep it on the stove (stove off of course)
and get out a circular pan and the 2 packages of crescent rolls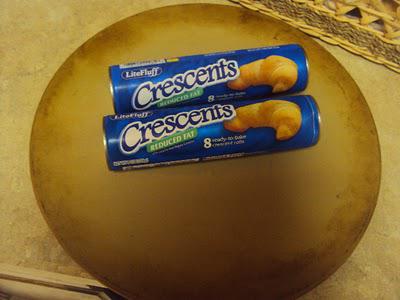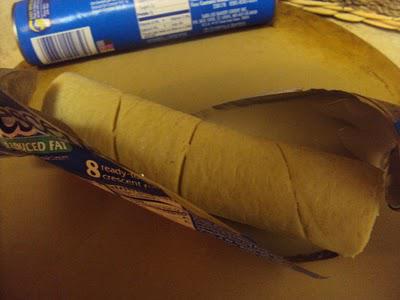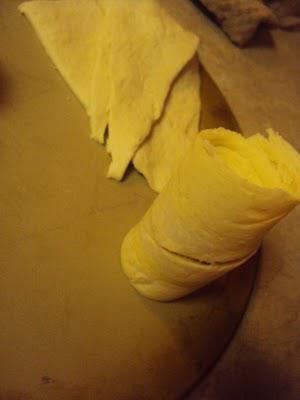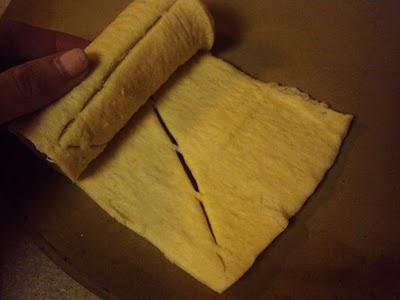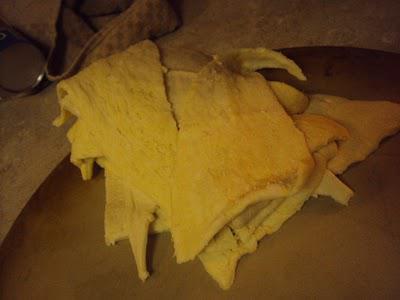 Now start laying them out on the circular pan in a star shape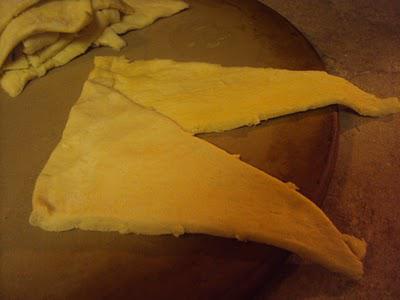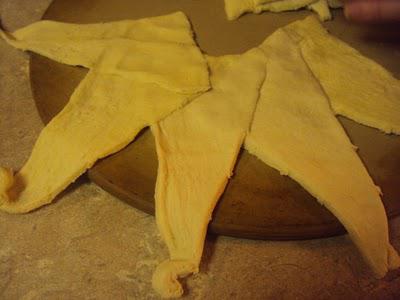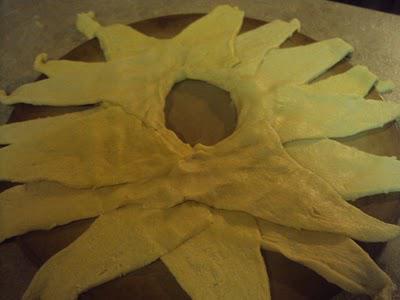 Then, start scooping the hamburger mix onto the crescent roll star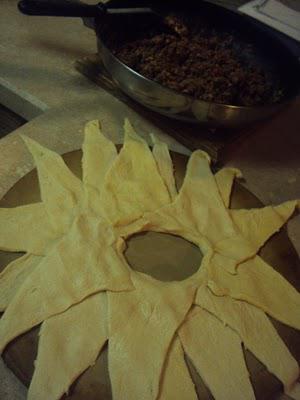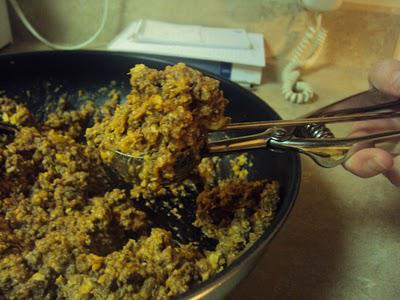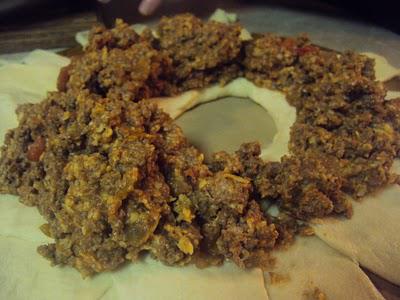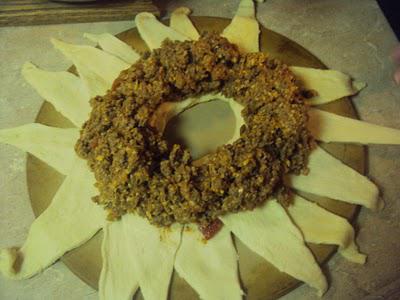 Flip over the star 'points' and tuck them into the center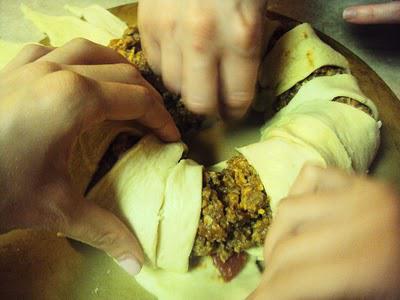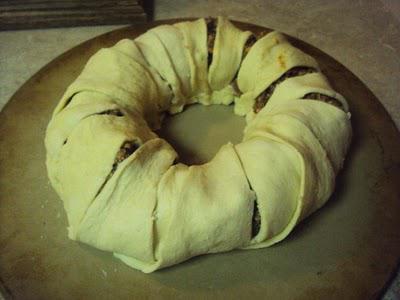 Put it in the oven for 20-25 minutes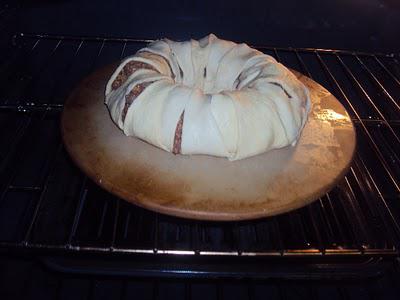 Hope you enjoy!!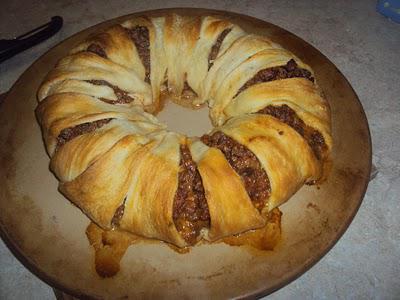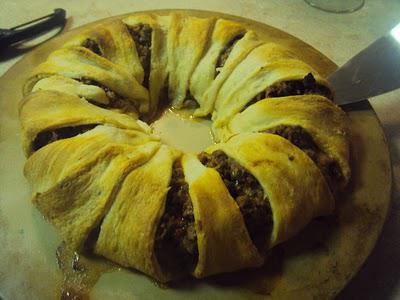 YUM!!