Bought some Taco shells and decided to try making Taco on my own.   I can't recall when was the last time we had this but I am sure it is long ago.  There are many version online so I guess there isn't any hard and fast rule how a REAL Taco should be.
So here is my take on it.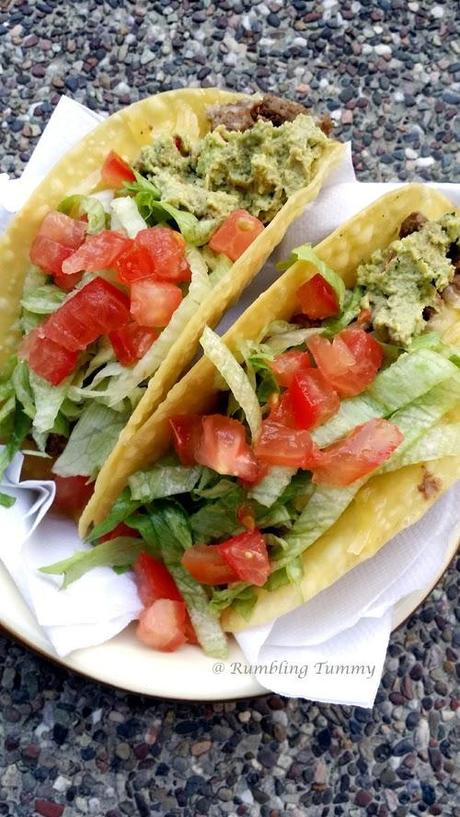 I couldn't find guacamole in the supermarket.  I think if taco has no guacamole, the taste will be different and I am not taking the chance.  So I had to made it my own.  Luckily I was able to get my hand on some ready to eat avocado out of that whole fruit station.  
Overall, I am happy how it turned out and I think this will be such a great dish for party.
Cheers