Create easy and effortless table decor by arranging bosc pears and evergreen sprigs in a footed mercury glass bowl. Simple, affordable, natural, and festive!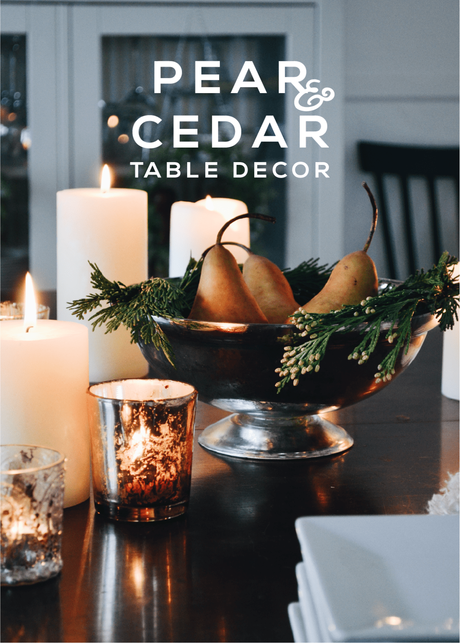 Easy, natural and affordable: 3 words we don't hear often enough this time of year. Well today's DIY project is all of those things and beautiful too.
I came up with this pear and cedar table decor at the last minute out of necessity of forgetting to plan anything to dress up the dining table. Since it's middle of winter, I didn't have flowers around the house; I thought about grouping an array of candles together in the middle, but then I saw the pears on my kitchen window sill above the sink and thought-PEARS IN A BOWL! It sounds silly, but that's where the idea started.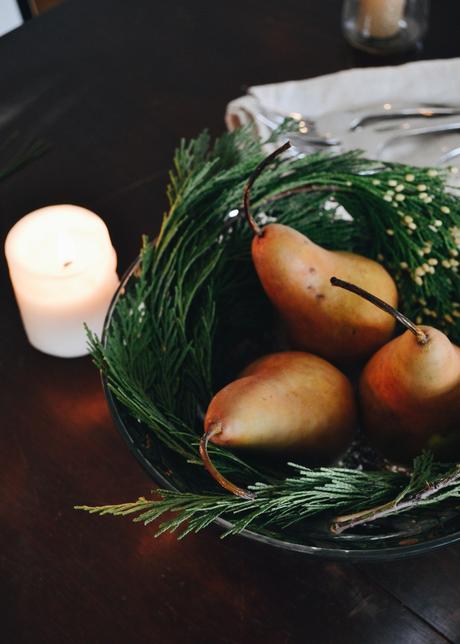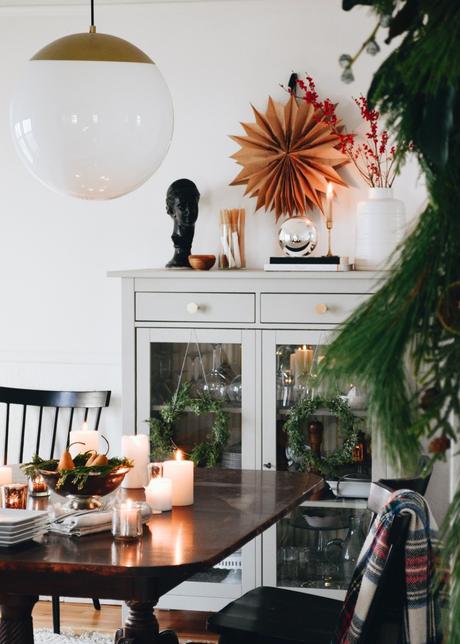 I had some leftover evergreen sprigs from the garland I made for the living room, and they're perfect for dressing up the bowl.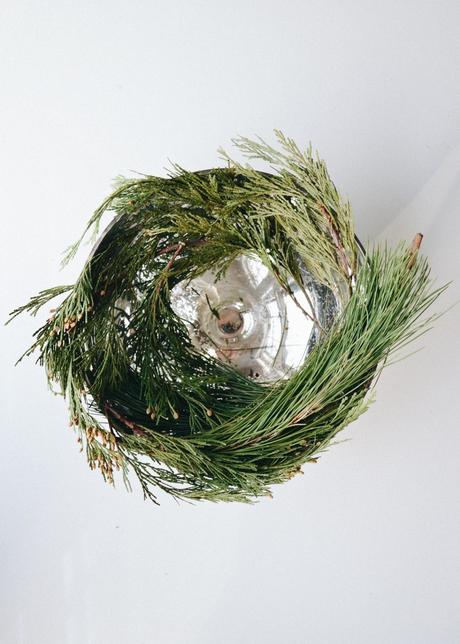 Materials:
Evergreen sprigs like cedar and pine
3 Bosc pears
Arrange evergreen sprigs in the footed bowl so that they form a continuous ring of greens and look similar to a wreath. (Sprigs should all lay in the same direction.) Arrange pears in bowl over top of sprigs.
Tips:
Prolong freshness of evergreen sprigs. Give them a fresh cut, and keep in water until ready to use.
Choose unripe pears (pears not quite ready to eat). Unripe bosc pears are more yellow in color than ripe pears that are brown/orange in color.
Round out dining table decor with mercury glass votives and/or pillar candles.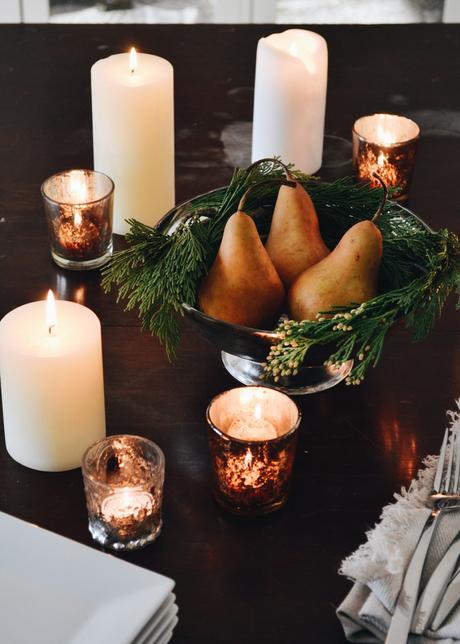 More DIY Holiday Decorating!
This post contains affiliate links.