I have really been enjoying digging into my scrapbook paper & embellishments lately...so when I received some new dies from Lifestyle Crafts I was really excited to play with them.


Lifestyle Crafts has a line of "It Kits" that are hugely popular...these kits consist of a number of different dies that are must-haves for paper-crafters. The absolute best thing about these kits is that they also come with digital files so you that you can use them with your digital cutting machine, as well as with your manual die-cutter...so cool. New It Kits have just been released, so now there is even more to love!




Lifestyle Crafts has also just released some new

4x4 Alphabet Dies

...they are super easy to use and come in the most wonderful fonts.


Recently I had some birthday cards to make so I thought this would be the perfect chance to use my new Tab-It Kit and alpha dies.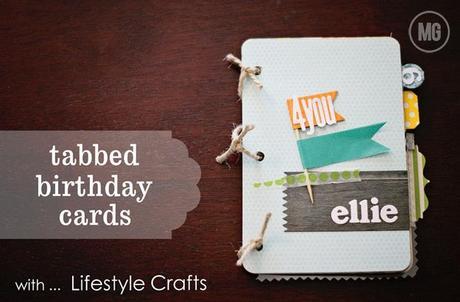 First I used the tabs from the Tab-It Kit to make a card "the old fashioned way..." - I cut out my paper, rounded the corners with a punch and cut my tabs with my Epic 6 manual die cutter...I used the 4x4 Alphabet Dies in the Parade font for Ellie's name and the Lollipop font for the number and word "you."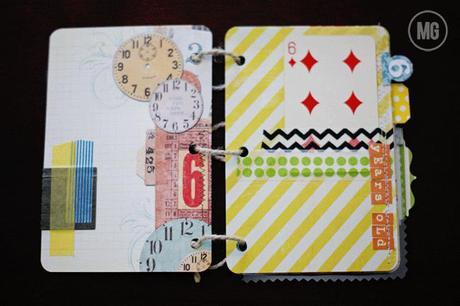 I created little mini-books (my current obsession) for the cards and put fun little embellishments on each page...tabs, stickers, washi tape, stitching...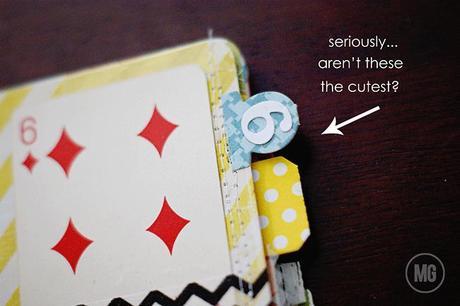 The tabs add that little something extra that really make the card stand out...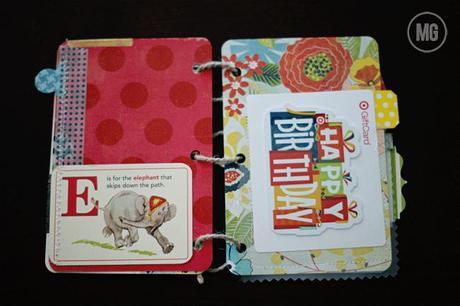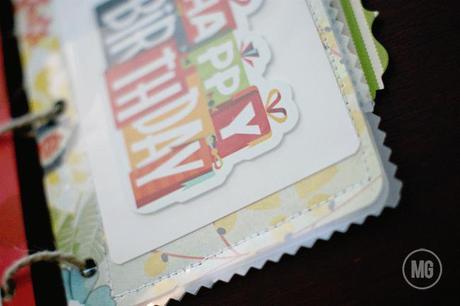 I love that with the manually-cut dies it's really easy to add whimsy or kitsch or whatever you like to your cards depending on the different papers you use.
*Just a little something extra...with the card above (and with those below as well) I sewed a little plastic pocket onto the paper to make a holder for the gift card...the plastic was actually the wrapping from a set of stickers I had. I just sewed on the plastic and cut off the excess with a pair of pinking shears*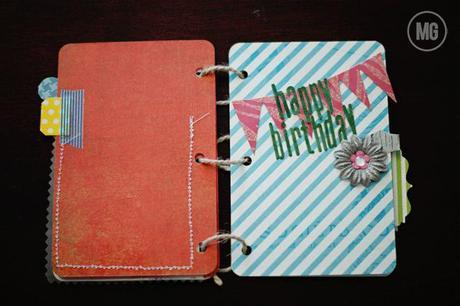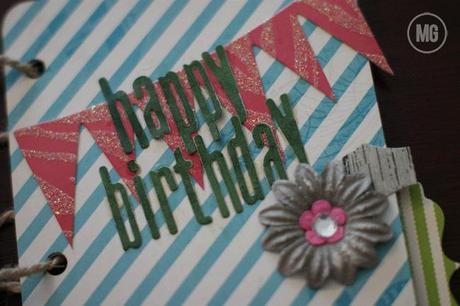 The alphabet dies (here in the Lollipop font again) are just as fun to work with...the dies are only 4"x4", but the letters are hardly small...I don't know how they did it, but the font size is just perfect. Here I just cut out the letters on white card stock and colored them with a green marker. Again, that sweet little tab adds just the right about of darling...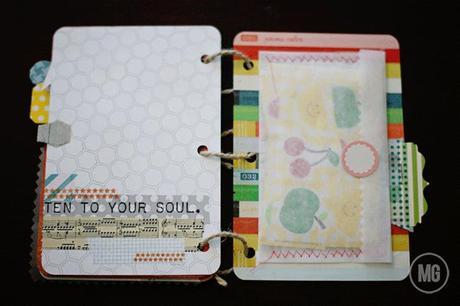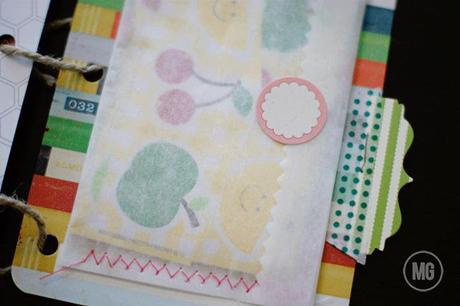 *On this page I created a little envelope out of parchment paper and just sewed it on to hold some stickers I bought for Ellie*
These tabs are so awesome, and are definitely a must-have. I have used them over and over in organizing projects and scrapbooking. I love that just changing the paper I use changes the entire feel of the tag...just perfect.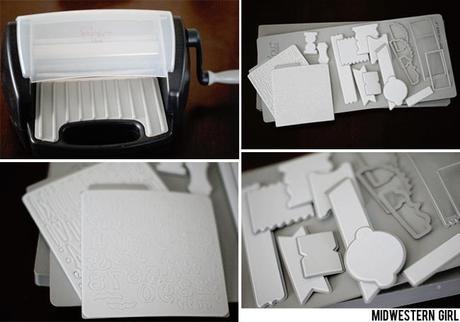 ...these are the dies I used and the manual (Epic 6) die cutter...
Now the coolest thing about these "It-Kits" is that you receive the digital files for the kit as well as the actually cutting dies! So for the next two projects I used my digital die cutter (I own a Silhouette) to create the cards.
All you have to do to get the shapes into your library is download the files that are sent to you when you place your order for the dies. Then you just open them up in your digital cutting program and save them in your library. You can easily ungroup the images and use them however you wish.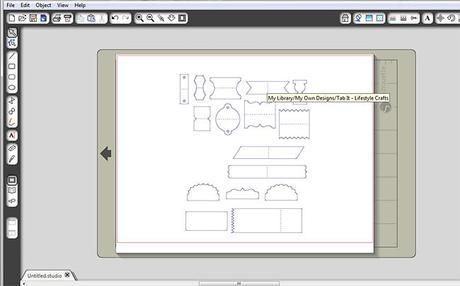 Here I created the cards right in my Silhouette program and I added the tabs to the sides of the cards...I just welded the two shapes together to create one tabbed card...awesome.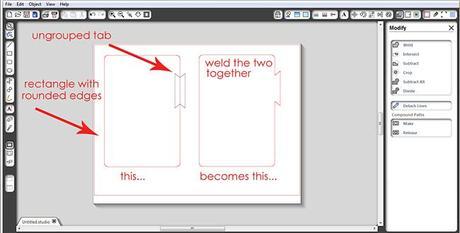 Use the tabs you like and cut your cards...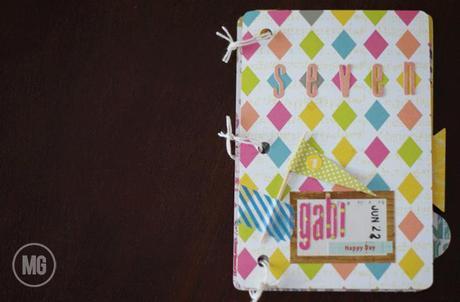 Again I used the Lollipop font to cut out the words on this card...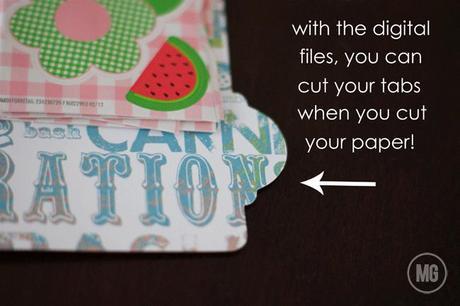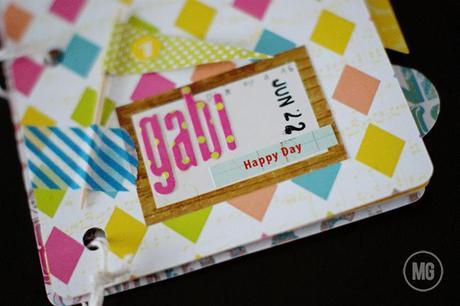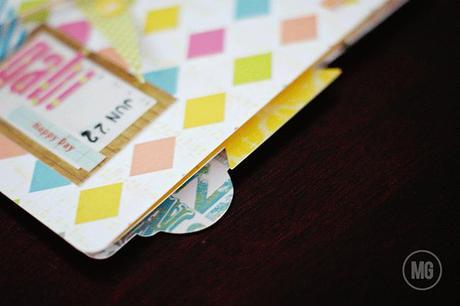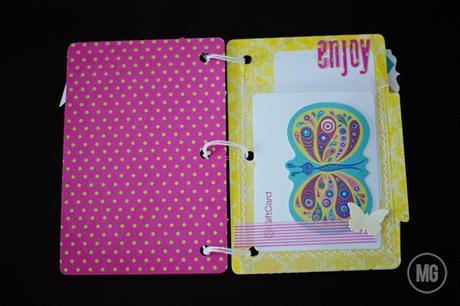 I just love love love how the paper and the tab are one piece!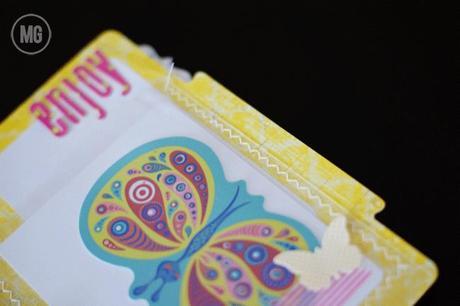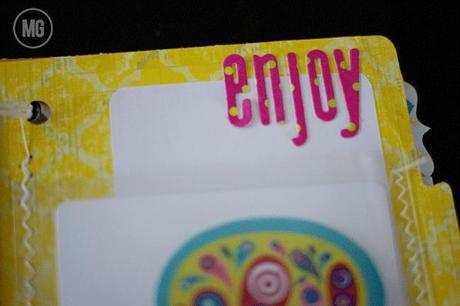 So what do you think? Did you have any idea these kinds of things were even available??? So cool...
Lifestyle Crafts offers a whole bunch of It Kits...including Tab It (shown here), Label It, Corner It,  Clip It, Tag It & Edge It. They also have a wonderful selection of new fonts available...and at amazing price! Only $14.99 for the 4x4 alphas...BUT, if you use the promo code

MIDWESTERN

at check-out you will get 20% off any purchase from Lifestyle Crafts...that includes sale items!!!
*

DISCLOSURE

: Lifestyle Crafts sent me these fantastic dies to use and review. All opinions about Lifestyle Crafts and their products are totally and completely mine.*
HERE are some of the places I'll be sharing these cards...