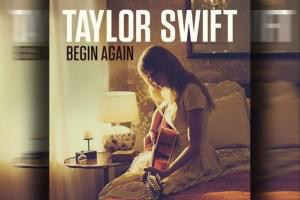 Image from ryanseacrest.com
It's been a helluva week for fans of these Top 40 artists.
"Begin Again" is the second single from Taylor Swift's upcoming album, Red. A perfect complement to the album's first single, "Begin Again" is a ballad about letting go and starting over.
Lyrics like "and we walk down the block to my car, I almost brought him up… and I will talk about that for the first time/ what's past is past" put a lot into perspective. Not only is Swift mending an already broken heart, she's opening up to someone new… and winds up back where she started.
So who is Swift calling out in this track? Your guess is as good as mine! The key to the mystery is in the line: "he never met one girl who had as many James Taylor records as you." Could it be Jake Gyllenhaal?
Listen to the track below, and be sure to leave a guess in the comments!
"Diamonds (In the Sky)" is the first single off of Rihanna's seventh studio album. Taking a step back from her usual sexually explicit dance hits, "Diamonds" is a quintessential power ballad.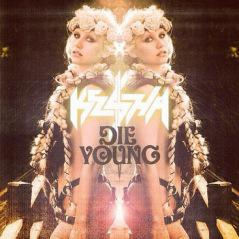 Image from http://allieiswired.com
Her party girl exterior is as strong as ever (the album cover depicts Rihanna rolling diamonds into a joint), but her musical career may have taken a turn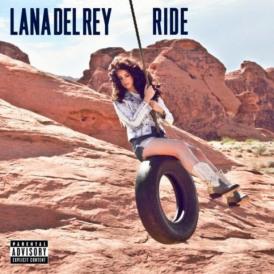 Image from http://i2.cdnds.net
towards maturity.
"I choose to be happy. You and I, you and I, we're like diamonds in the sky. When you hold me, I'm alive," describes a healthy romance; a far cry from the darker side of love depicted in "Where Have You Been" and "We Found Love."
Mentions of molly and moonshine allude to a drug-induced euphoria, reminding listeners that yes, this is a Rihanna song.
You can check out the single below. Tell us what you think in the comments!
"Die Young" is the first single off of Ke$ha's second full-length album, Warrior. The dance track sets the tone for the new album, drawing listeners in with an infectious beat and catchy lyrics.
"Lookin' for some trouble tonight, take my hand I'll show you the wild side/ Like it's the last night of our lives, we'll keep dancing till we die" – in other words, listeners have found a new party anthem.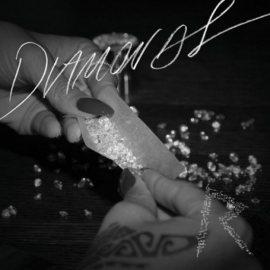 Image from http://i.huffpost.com
What do you think of Ke$ha's new track? Take a listen and sound off in the comments!
"Ride" is the first single from Lana Del Rey's rerelease of Born to Die. In addition to the re-released material, Born to Die – The Paradise Edition will feature 8 brand new songs.
In true Lana Del Rey fashion, the track features delightfully twisted lyrics with a hint of sadness.
Lyrics like "I'm tired of feeling like I'm f*cking crazy, I'm tired of driving 'til I see stars in my eyes/ I look up to hear myself saying, "Baby, too much I strive, I just ride" stand strong against a simplistic melody. If "Ride" is any indication, The Paradise Edition is an album I can't wait to buy.
Check out the track and let us know what you think in the comments!