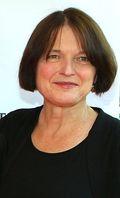 Photo by Dario Cantatore/Getty Images from NY Times, March 19, 2013
Earlier this week, Sylvia Nasar, author of A Beautiful Mind and a tenured professor at the Columbia School of Journalism, filed suit against Columbia "accusing the university of misdirecting $4.5 million in funds over the last decade," according to Christine Haughney's article in the NY Times.
The suit arises from Nasar's appointment in 2000 as the John S. and James L. Knight professor of business journalism at Columbia and claims, among other charges, that while Knight provided $1.5m for endowing the chair she holds, the university failed to provide matching funds required by the grant. According to the complaint, Columbia instead paid her salary out of the Knight funds and failed to meet a number of other stipulations of the agreement, including supporting research, which, the suit says, she had to pay for out of pocket.
It's a bold move and a difficult thing to do, i.e. a lone professor is bringing a suit against one of the biggest, best endowed, and most powerful universities in the world. Sylvia, who's been a close friend since we met on our first day as students at Antioch College, has issued a statement, which I'm posting here with her approval:
Statement by Sylvia Nasar re: 
Nasar v. Trustees of Columbia University
Filing a lawsuit against Columbia, and having concerns about a key source of funding -- the Knight endowment -- become public, is not a course of action one chooses. But after more than two and a half years of attempts to engage university officials to discuss, and remedy, the issues described in the complaint, Columbia's refusal to respond has, regrettably, led to this painful step. 
What's at stake here: a great university must be able to assure donors that it will honor its promises. The default mode of a great journalism school must be one of transparency.
I love Columbia and intend to remain the Knight professor of business journalism until I retire.
The Knight Chair is a unique opportunity to make a difference in the way economics and financial reporters are trained in the digital age.  
In creating the Chair, Columbia's, and Knight's, original intentions were the best. And, partly, they were fulfilled.
In crucial ways, unfortunately, they were not and, as a result, Columbia has short-changed the very students and faculty the Trustees pledged to support. For that reason, I feel compelled to take this action.