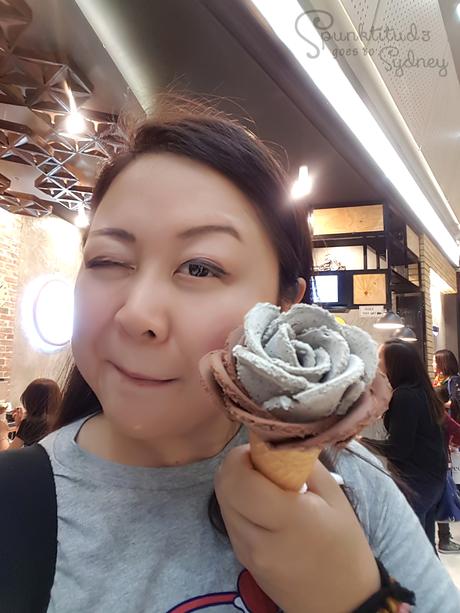 This is easily the most Instagrammable gelato I have ever seen – it caught my attention when I chanced upon it on my Instagram feed, and I made it a point to visit i-Creamy on my next trip to Sydney.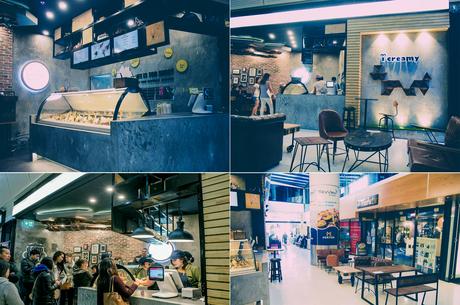 i-Creamy is located within Sydney's CBD at Skyview Plaza (street level) near Chinatown. There is some seating space within the shop and in the public area.
Image source: i-Creamy Facebook page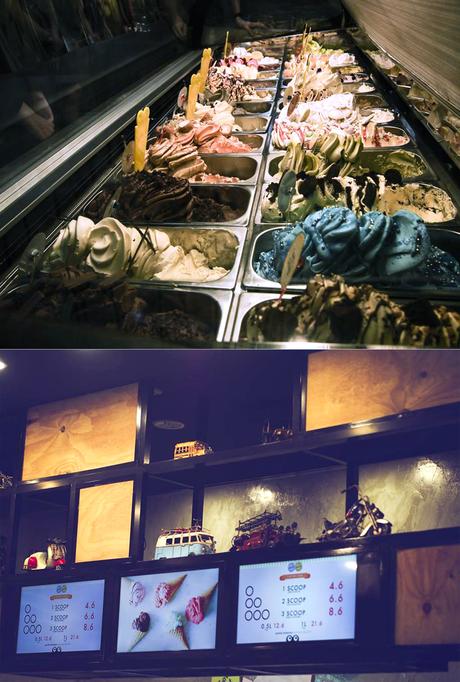 The shop is opened by Thai Ben Chitmitrechareon, who studied at Carpigiani Gelato University where he was taught by Gelato Messina master Nick Palumbo. So no wonder all the staff were Thai. And guess the creative Thais would be more adept at crafting roses out of gelato.
There are at least 24 flavours of gelato available out of 96(!) rotating flavours, all made daily in-store. Not every flavor can be used though – look out for those indicated with a green leaf signage. You can choose up to 3 flavours for your rose gelato – do make sure that the flavours complement cos' I don't think a durian flavor would taste very nice when mixed with say, strawberry flavor. I went for the chocolate and black sesame flavours.
i-Creamy Artisan Gelato
Address: Shop 13 Skyview Plaza 531–551 George Street, Sydney
Opening Hours: 11:00AM – 10:0PM (Last order at 9:40PM)
Website: http://www.i-creamy.com.au