To continue on from the first part of my Sydney trip, I decided I would go and take the sights in. Sydney is quite expensive so I had to tailor my trip on how to see things without spending any money. So the day started off in typical fashion with me making a peanut butter and jelly sandwich so I didn't need to eat at a pretentious cafe or restaurant later on in the day.
The first place I saw was Bondi beach, it's not actually that great if it wasn't for the chicks who take there knockers out and get a sun tan. I usually just stare at them and they call me a "pervert" and make a scene , well I'm sorry love, but everyone knows you got them out for attention, so just deal with it.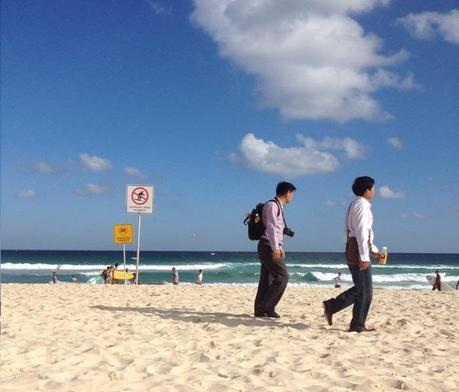 sorry no pics of girls knockers!
A common theme with Australian beaches is that next to them they have a skate park. I think this is a great as it motivates people to be outside doing things, instead of staying on the computer all day trying to monetize crappy travel blogs to earn a bit of money. They must have had some kind of event on that week as it was packed with hipster photographers and skaters.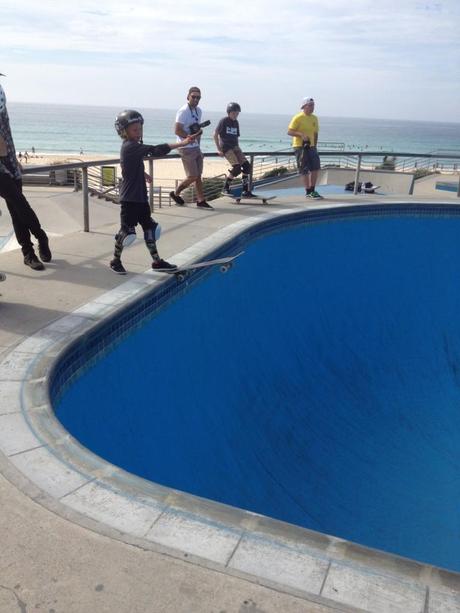 I decided I would walk from Bondi to the Sydney Opera House instead of paying $3.70 for a bus ticket, which in hindsight wasn't too great as it took around 2 hours. As you move out of Bondi and into the other areas you can slowly see the hipster vibe change to more of a "rat race" culture as you hit the CBD. It is as you expect any CBD to be, busy, tall buildings, people wearing ties and drinking some overpriced brand of coffee.
After two hours I got to the dock yard which I thought was actually more impressive than the Opera House. Boats passing, you can see nice views of the skyline, and looking at water always has a tranquil feel. Yes the Opera House looks great on the photo shopped post cards and on the Google images, but when you get a close up of it, its kind of dirty and needs a new lick of paint from the outside. However that didn't stop me taking a #selfie in my vacation shirt.