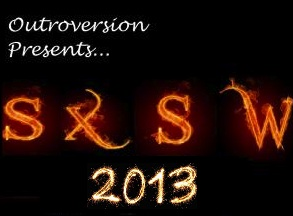 Torrent
 Dropbox
AJ Croce Right on time
Ace Reporter Untouched and Arrived
Alpine Gasoline
American Fangs Le Kick
Amerigo Gazaway
Barcelona Slipping Away
Beware of Darkness Howl
Bobby Bare Jr. The Heart Bionic
Bombay Show Pig Mañana Forever
Bronze Radio Return Shake, Shake, Shake
Buck 65 Fairytales
Cars & Trains Nations
Chaos Chaos My Hands
The Crookes Afterglow
Crowns Four Walls
Dame Holy Moly
Daria Prove me Wrong
Delorentos Did we ever really try?
Dessa Dixon's Girl
The Dirty River Boys Raise Some Hell
The Dolly Rots Hyperactve
Dual Core All the things
East Cameron Folklore Salinger is Dead
Edison Chair I Think I'm Into You
Elle King Playing for Keeps
The Enemy This is Real
The Evaporators Busy Doing Nothing
Everything Everything Cough Cough
Four Minutes Til Midnight Cold Lonely Train
Frank Turner I Still Believe
The Giving Tree Band Cold Cold Rain
Grace London Rocketship Girl
Gypsyhawk Hedgeking
Henry Wagons Unwelcome Company
Hickoids Stop it you're killing me
The Hounds Below Chelsea's Calling
Ian Moore Second Hand Store
IRONTOM Mind My Halo
Ivan and the Parazol Take my Hand
Jackson Firebird Cock Rockin
Jillette Johnson Torpedo
Jim Lockey and The Solemn Sun England's Dead
Kinski Conflict Free Diamonds
Kongos I'm only Joking
Kosha Dillz Hangin' Out
Lacuna Coil Trip The Darkness
Language Room Kerosene
The Last Bison Switzerland
Lemuria Cannonballs to Hurt
Less Than Jake Goodbye r. Personality
The Limousines Very Busy People
Local Natives Breakers
LostAlone Do you get what you pray for?
Masked Intruder Heart Shaped Guitar
Mikal kHill R. Dorothy Wayneright
Mister Loveless Wild Summer
Mystic Knights of the Cobra Pink and Destroy
Naja Rosa When the smoke clears
Neon Lion New Politics
Nicki Bluhm Little Too Late
Oh Whitney These Bees
Okapi Sun Johnny Kiss
The Orwells Mallrats (La La La)
Paceshifters Davis
Plaided My Heart is on Desire
The Polyphonic Spree You Don't Know Me
Purple Double Nickels
The Royalty Bartender
Sadistik Save Yourself
Sahara Smith Circuity
Said The Whale Loveless
Scorpion Child Polygon of Eyes
Sick/Sea Robot
Skewby Go Figure
Strangers Bred for Breeding
Teenage Bottlerocket  Freak Out!
Texas Hippie Coalition Turn it Up
The Thermals I don't believe you
The Tom Fun Orchestra Animal Mask
The Weeks The House we grew up in
White Lung Take the mirror
Wild Child Tale of you and me
The Wilderness of Manitoba Echoes
8 Kilometros No fnjas mas
24-7 ALIVE