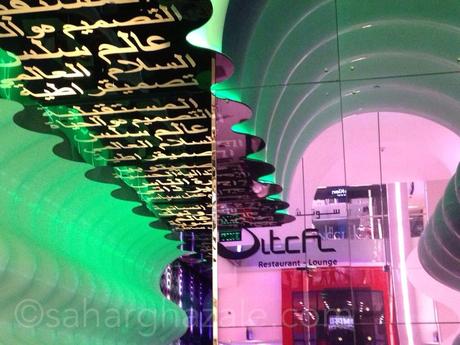 As my friends on instagram have already noticed, I was in Dubai for the past few days. Everything was beautiful about this trip even the work part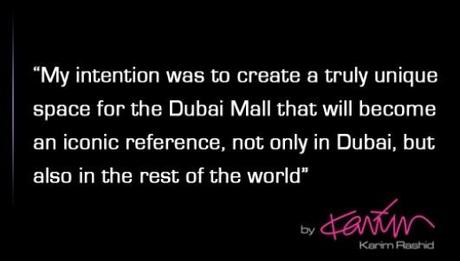 One of the places I had on my 'to go to' list was Switch at the Dubai mall. The first reason was because it has a Nutella Bar, yes you heard right, and because it is designed by one of the very unique designers, Karim Rashid. The concept is best described by Karim himself, paragraph taken from the Switch website.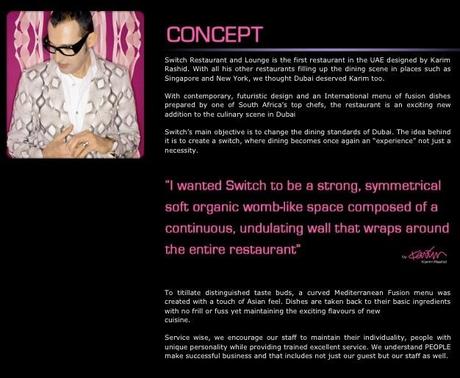 The design of the space and the colors are typical of Karim Rashid's work,with the ondulating walls, the curves, and the bright colors especially the pink.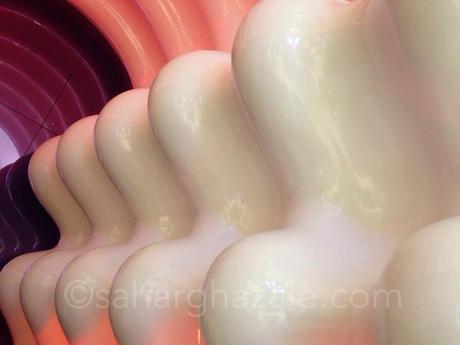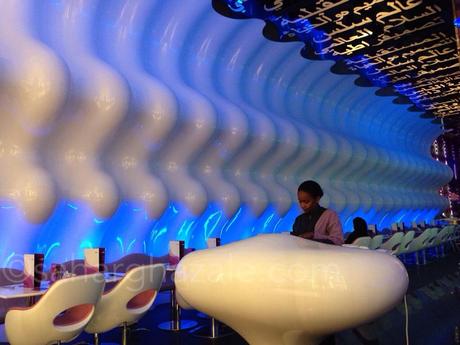 I did not get, however, the words on the ceiling and what they had to do with the concept, I felt they were a bit out of place.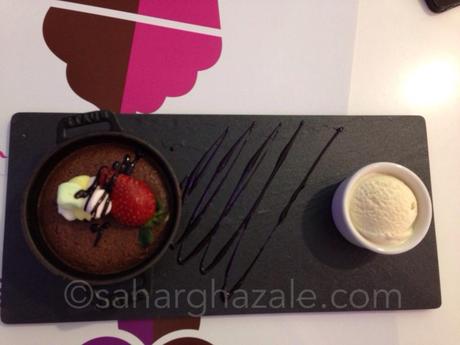 As for the food, i tried the Drowning Nutella Brownie and the Caramelized nutella banana crepes. The crepes were amazing to the extent I was half way through when I realized I hadn't taken a photo. The brownie was good as well made of several layers where it kept getting better as you dig more into it. Don't worry I wasn't eating all that alone, my best friend was sharing with me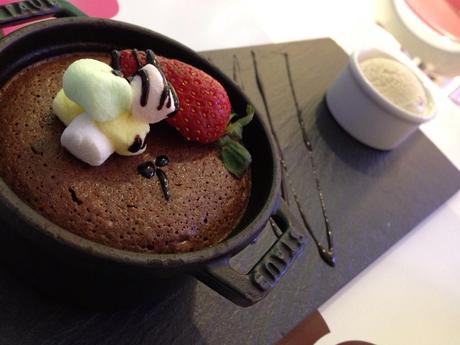 Saharghazale.com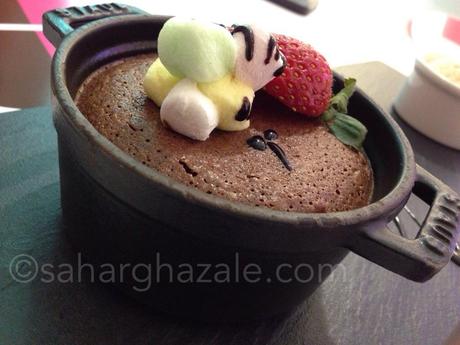 Switch is located in Dubai Mall, Dubai.