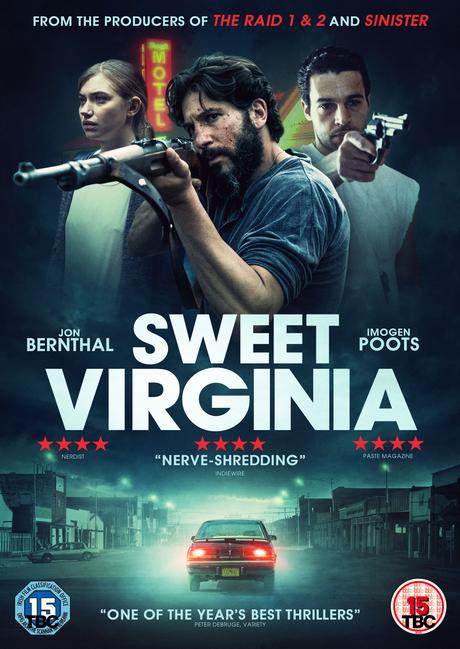 Sweet Virginia is a tense, violent neo-Western from the producers of The Raid 1 and 2 that will have you gripped from start to finish. As layered as it is tense this is a tight, brutal thriller with a meticulously crafted plot that starts with a gruesome murder scene and doesn't let up from there. And it's all carried along by a first-rate performance from The Punisher himself, John Bernthal. 
Key talent:
Director
Jamie M. Dagg (River)
Cast
John Bernthal (Netflix's The Punisher and Daredevil, Baby Driver, Sicario, The Walking Dead)
Imogen Poots (Filth, 28 Weeks Later, V for Vendetta, the upcoming I Kill Giants)
Rosemary Dewitt (La La Land)
Composers
Brooke and Will Blair (Green Room)
Synopsis:
Former rodeo star Sam (John Bernthal), now lives a quiet small town life running a motel, where he begins a seemingly innocent friendship with Elwood (Christopher Abbott). Unbeknownst to Sam, the young man is responsible for the spate of violence that has recently gripped his hometown.
As the community unravels, Sam's loved ones, neighbours and business patrons become involved in the terror that unfolds, while Sam must face his past and present relationships to face off against this unpredictable predator.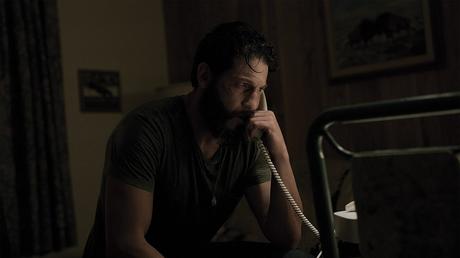 We like it because
Thrillers don't get much more thrilling than Sweet Virginia, as John Bernthal's quiet motel owner, Sam, embarks on something of a bromance with Christopher Abbott's Elwood, before discovering he is at the heart of the darkness taking over the town. Bernthal delivers a stunning performance, showing more of the unexpected deep feeling he brings to his role as Frank Castle in Netflix's The Punisher and Daredevil. Abbott, meanwhile, plays a character so supremely sinister, you genuinely believe he's capable of the most horrendous violence – yet even he has hidden depths.
The tension mounts as Sam and Elwood become close and Sam begins to realize something is more than a little off about his new friend. As events spirals out of control, we see director Jamie M. Dagg's craft come to life as he balances the clever script, wonderful performances and visceral brutality to create something truly accomplished. It's his sure hand that elevates Sweet Virginia above its genre, withholding information from the audience until the perfect moment and playing everything out with a subtlety not often seen.
Speaking of Dagg, Sweet Virginia has strong pedigree behind the camera as well as in front. Dagg also helmed the 2015 man-on-the-run thriller, River, while its team of producers were behind The Raid, The Raid 2 and Sinister to name but a few. The score, meanwhile is composed by Brooke and Will Blair, who were behind the amazing Green Room soundtrack – giving you a hint just how gripping Sweet Virginia is and showing you just what can be accomplished when all of this talent comes together.
Hot quotes
"Exceptional" – Variety
"Gripping… a visceral delight" **** – Seen Some
"Expertly tense and meticulously crafted" **** – Culture Fix
"An accomplished thriller… exquisite performances" Movie Review World
"Nerve-shredding" **** – IndieWire
Advertisements
&b; &b;