Hi Huneybees,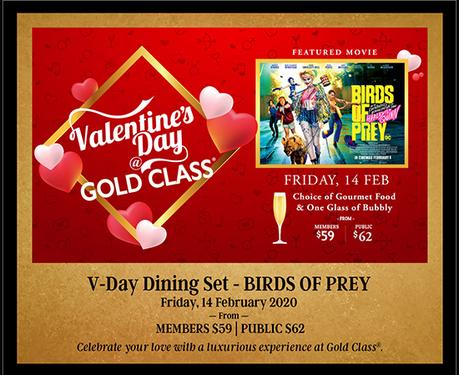 With the screening of highly anticipated movies such as Birds of Prey, Fantasy Island and Like A Boss in February, celebrate your Valentine's Day at the movies coupled with Golden Village's very own Valentine's Day Online Combo and Lucky Draw!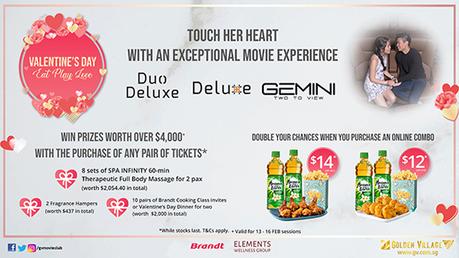 Buy any two Gemini, Deluxe Plus or Duo Deluxe tickets online for screenings between 13 to 16 February and stand to win attractive prizes ranging from a Therapeutic Full Body Massage from SPA Infinity to Valentine's Day Dining Vouchers sponsored by Brandt. Double your chances of winning if you purchase GV's Valentine's Day online combo where you can choose between the 8-piece Nuggets Set or the 8-piece Drumlets Set, as well as save $7!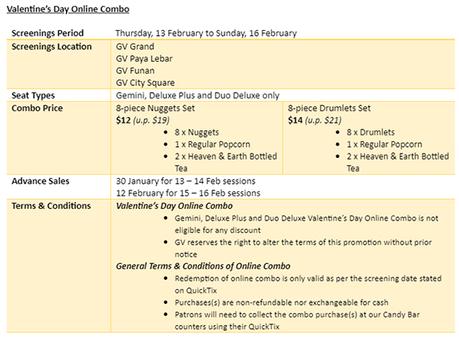 To further sweeten your movie date, flash your Gemini, Deluxe Plus or Duo Deluxe ticket at the usher point before your movie session (13 – 16 February screenings only) to collect a free branded fragrance sample vial (1.5ml or 2ml, while stocks last).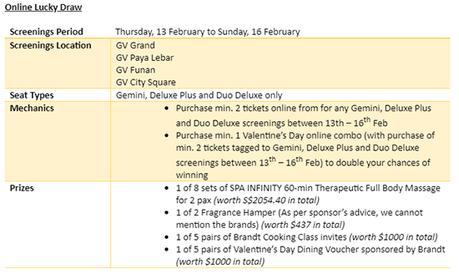 So, hurry book your 13th to 16th February tickets from Golden Village's participating outlets to enjoy this sweet deal. (Advance tickets for 15 and 16 February will be available on 12 February). 
You can purchase your Gemini, Deluxe Plus or Duo Deluxe tickets at 
www.gv.com.sg
only.

Whilst enjoying the movies, don't forget to be vigilant and responsible when out celebrating this love season ~~~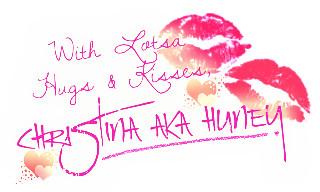 Don't forget to stay tuned to my blog / like my blog's Facebook page / follow me @huney_84 on Twitter & Instagram for the latest updates!http://www.huneyzworld.blogspot.com