Today we are going to see how to make sweet pongal or sakkarai pongal. This dish is usually  made during festival season as an offering to God in Tamil Nadu. It is served along with
Sundal / Chickpea stir fry.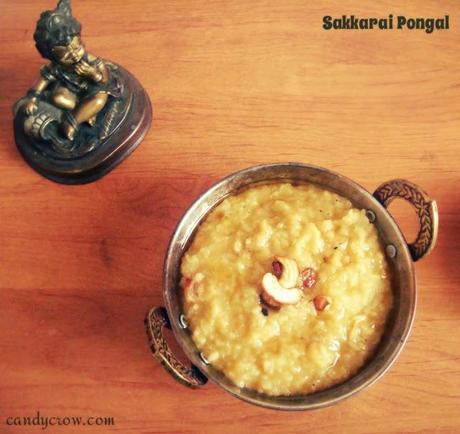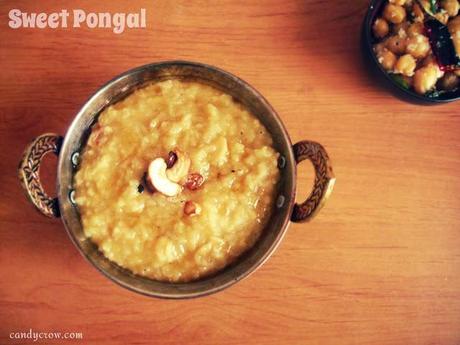 Ingredients required :
Rice - 1/2 cup
Moong Dal -  1/4 cup
Water - 3cup for cooking rice + dal
Jaggery - 1cup
Cashew - 10-15
Ghee- 4-6 tbsp
Cardamom powder - Pinch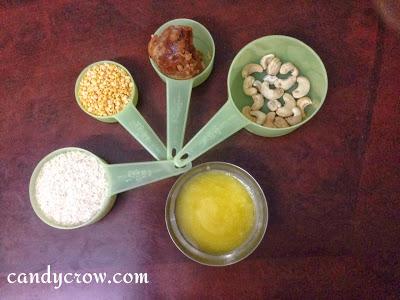 Method :
1. Cook rice and moong dal in cooker for 10 minutes in simmer after whistle.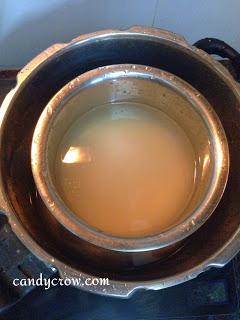 2. In the mean time boil a cup of water and add jaggery to it and cook until it becomes thick in consistency.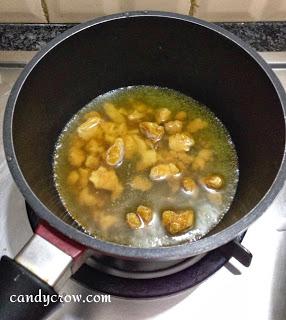 3. Now sieve the jaggery extract to avoid impurities.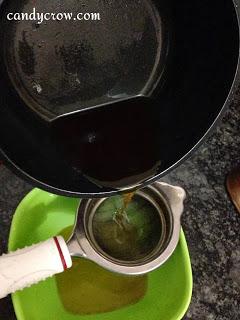 4. In a seperate pan add a tbsp of ghee, cooked rice + dal and jaggery extract.
Add pinch of cardamom powder and cook until it reaches required consistency. I usually prefer my pongal in a semi solid consistency as it becomes thick when it cools down.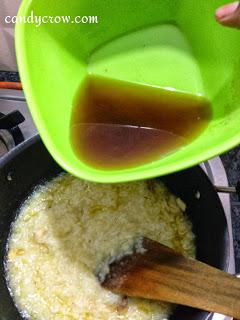 5. Heat 4 tbsp of ghee in a pan, fry cashews in it and add it to your pongal. Now your pongal is ready to be served :)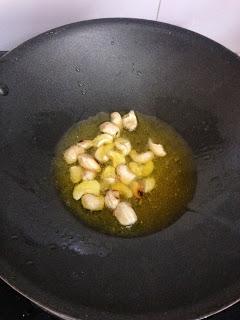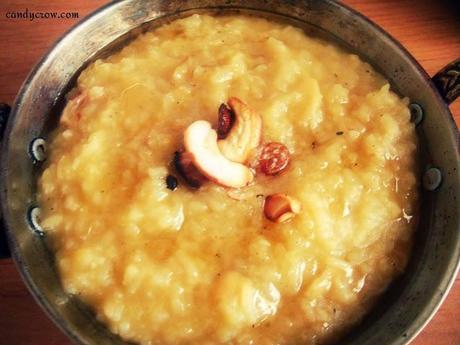 Notes :
You can even add edible camphor to the pongal while adding cardamom powder to enhance the taste. Only a pinch of camphor should be added and not more than that otherwise the campor smell overpowers the pongal and spoils the taste.
It you want your pongal to be mushy add more water while cooking the rice and mash it with ladle.
Adding grated coconut at last before adding ghee also enhances the taste of the Pongal.