Sweet Hedgehog-Cake for kids Birthday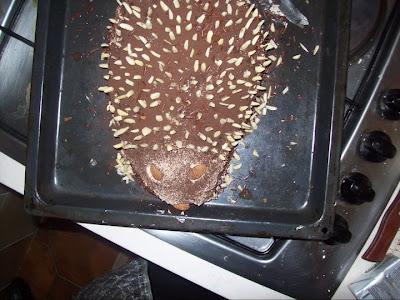 What really can make us so Happy is to be able to bake cake for ours kids and grand-kids.
To bake this hedgehog-cake we need big biscuit cube ,chocolate cream,white almonds and good will.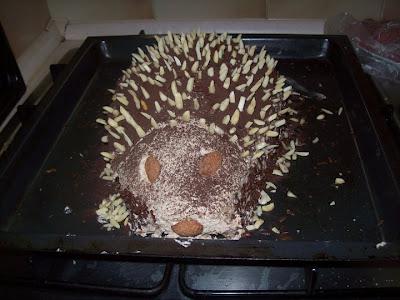 Hope this pics will help you to figure how to cut biscuit and decorate hedgehog cake.