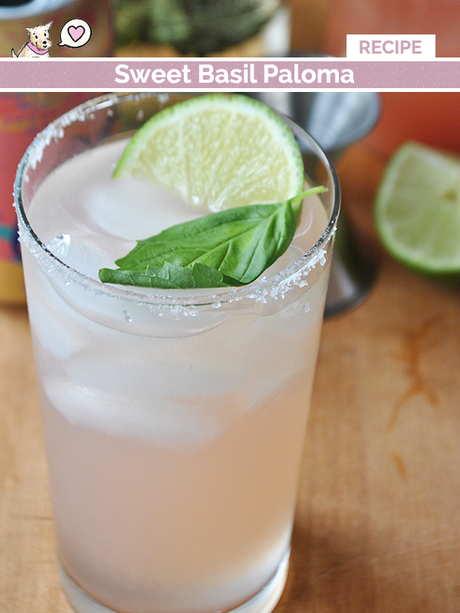 I was watching Food Network on Sunday morning and Guy Fieri made a Pink Sombrero cocktail and I could not get my mouth to stop watering. My second liquor love behind Captain Morgan would be our good friend tequila. I just love it. I've gotten myself into a fair share of trouble with tequila shots (sorry to everyone who's ever had to witness it – especially my fiancé Ben), but I just can't stay away. I don't drink much tequila in the winter months, but it's been a balmy 50+ degrees here in West Virginia the past few days so here goes nothing!
Guy Fieri used a basil simple syrup and I just had to get into that. I made my own, recipe below, and I used Grapefruit La Croix because I've been on a total La Croix binge lately and had some in my fridge.
Spicy Basil Paloma Cocktail
3 oz. tequila
1 oz. basil simple syrup
2 oz. grapefruit juice
2 oz. Grapefruit La Croix
Ice
Juice from one lime wedge
Basil leaf garnish
Basil Simple Syrup
5 basil leaves with stems
1 cup water
1 cup sugar
In a small saucepan, add your water, sugar and basil leaves.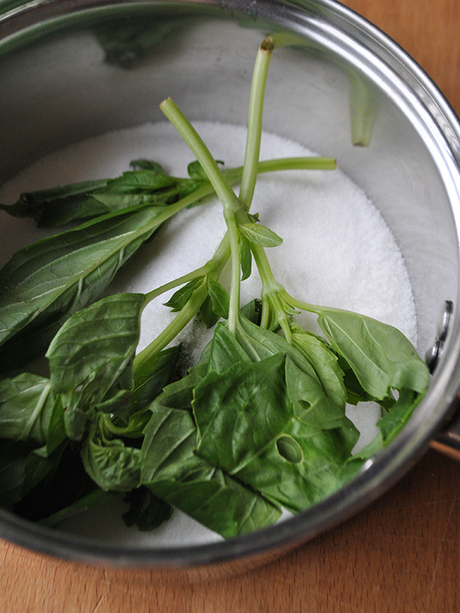 Bring to a slow simmer and cook until the sugar is completely dissolved and you have a thicker, syrupy consistency. Pour into a container and store in the fridge until you're ready to get your tequila on.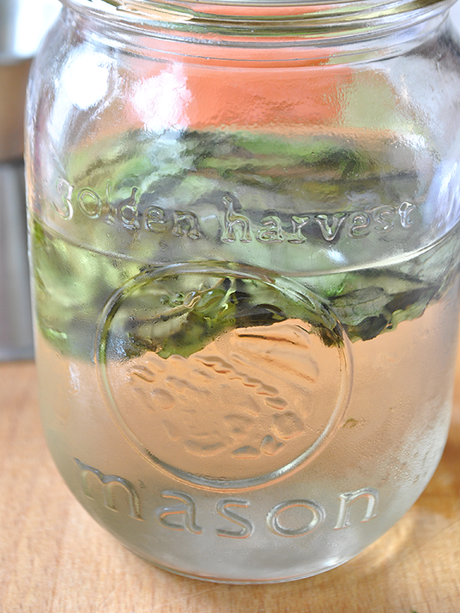 For the cocktail, start by salting the rim of your glass. Next, fill your glass 3/4 full with ice.
Add your tequila, simple syrup, lime juice and then top with your La Croix. Stir and enjoy!