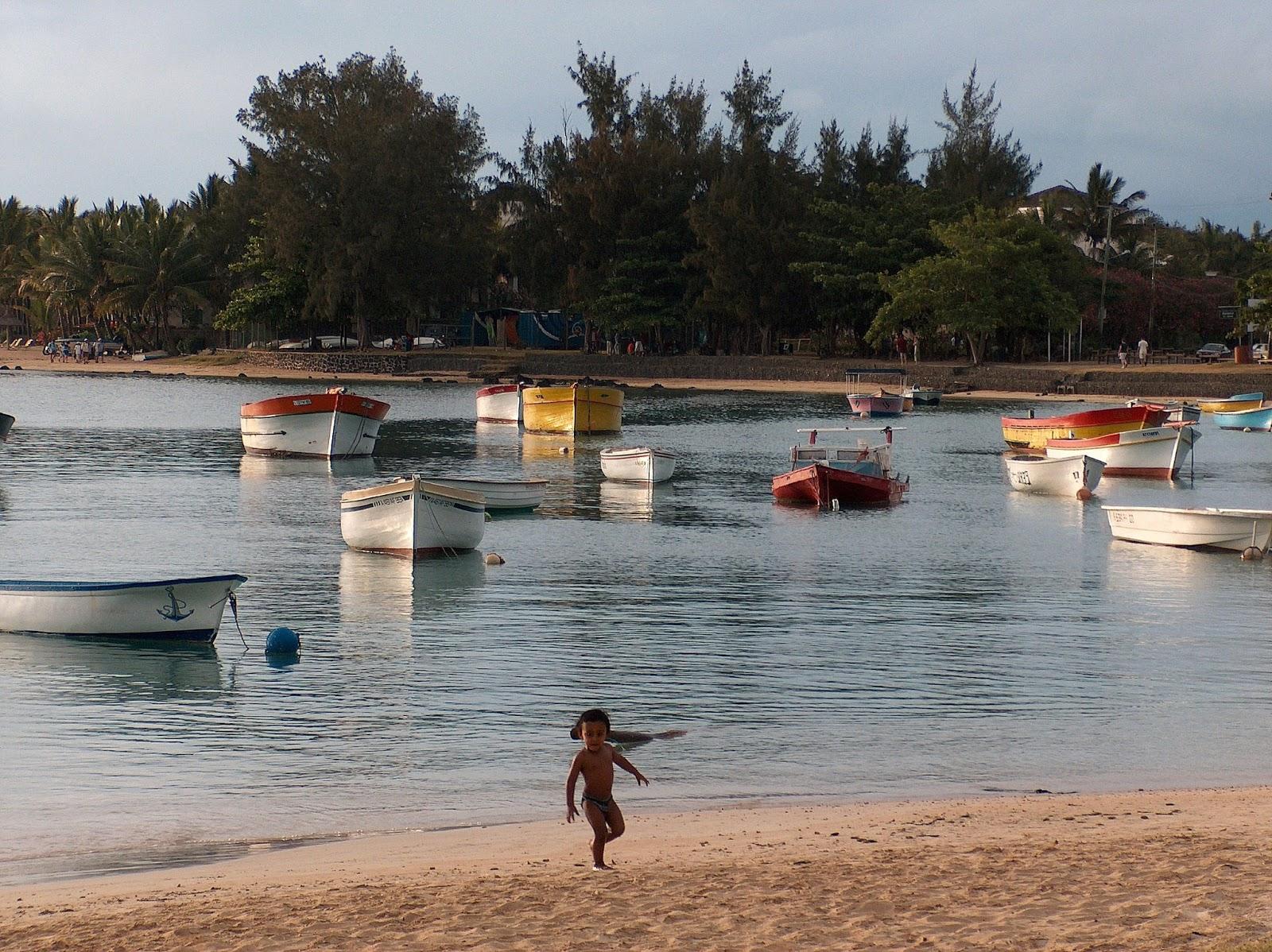 Grand Baie, Mauritius

My husband and I were lucky enough to enjoy a trip to Mauritius for our honeymoon. The minute you land on this small island in the Indian Ocean you feel as though you've reached tropical territory - stifling heat, humidity, sugar cane fields and leafy green vegetation as far as you can see.Mauritian cuisine is as diverse as its people, with influences from France, China and India to name a few. We enjoyed incredible curries, seafood, beef chop suey and samoosas. Whatever it is that your taste buds fancy, you're likely to find it here!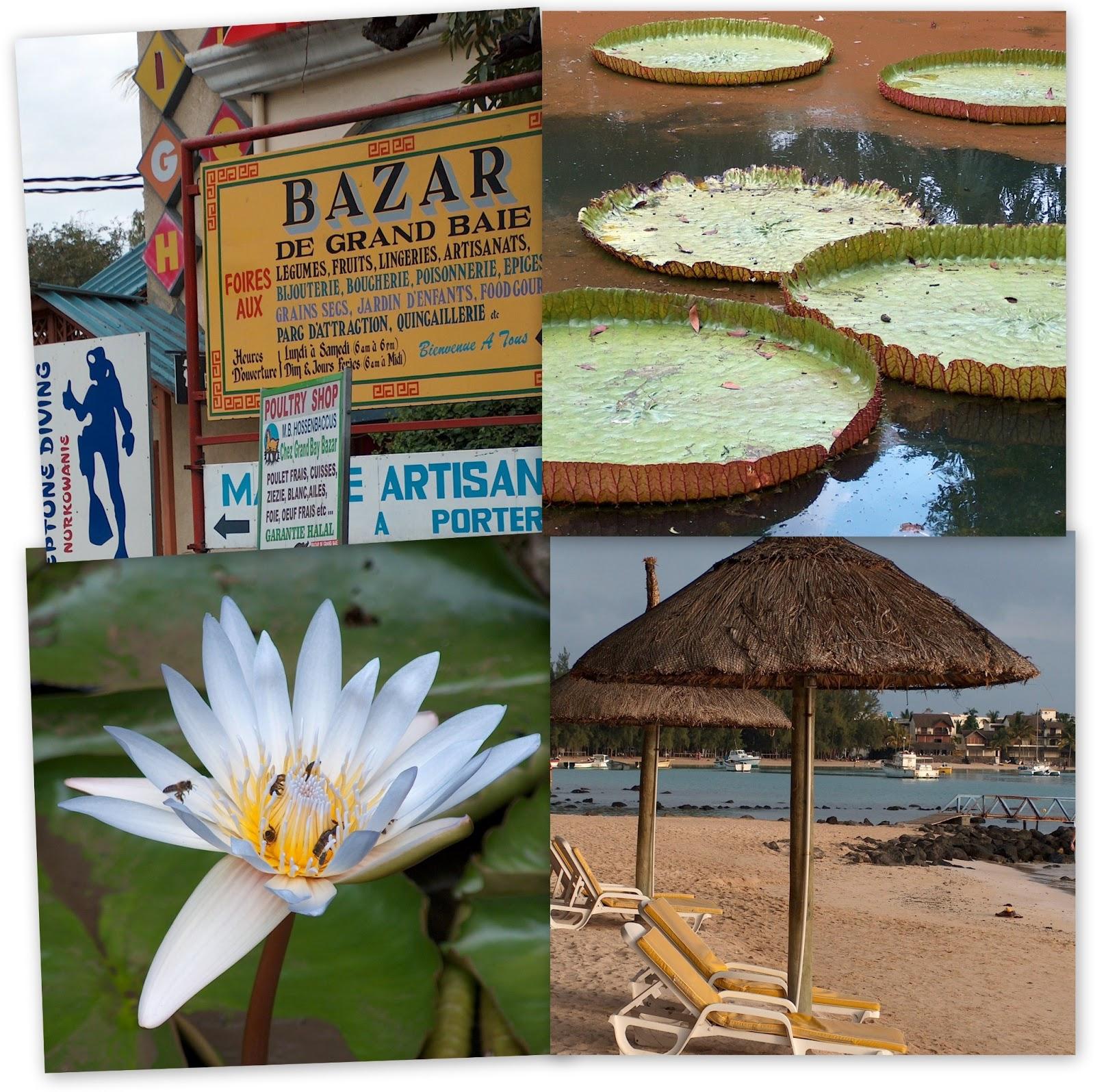 We were based in Grand Baie for our stay, a coastal town in the north. Here we enjoyed ambling the streets, exploring the markets and temples. Something that stands out in my mind is the sight of the many street vendors selling fresh, locally grown (not to mention peeled and ready to eat) pineapples to passers by. (I recommend enjoying your pineapple as you stroll along the beach!)
I happened to have two sweet, juicy queen pineapples sitting on my kitchen counter, so felt obliged really to include them in today's Mauritian inspired recipe. I must say though, with so much culinary inspiration I know I'll  be revisiting this gorgeous island in a future "Travelling Foodie" post! 
_________________________
SWEET AND SOUR PORK WITH PINEAPPLE
Serves 4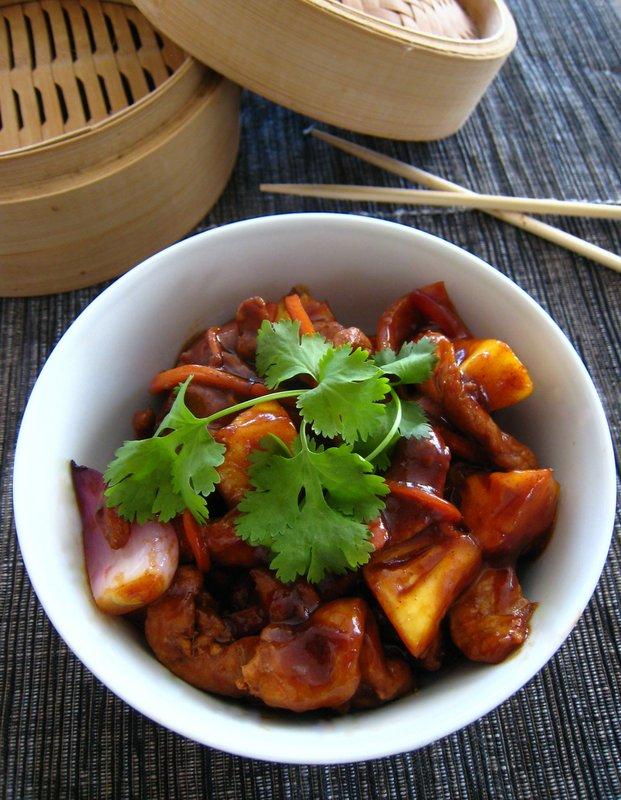 For the pork:
1 tablespoon soy sauce1 teaspoon minced garlic1 teaspoon minced ginger1 teaspoon lemon juice400g pork, cut into strips
Sweet and sour sauce:
80ml light brown sugar1 tablespoon cornflour1 tablespoon soy sauce1 tablespoon tomato paste80ml white vinegar80ml water 
To assemble:
1 tablespoon sunflower oil1 red onion, quartered and layers separated1 medium carrot, cut into julienne strips1 cup pineapple chunks1 cup basmati rice, prepared as per packet instructionsStep 1.) Start by preparing your pork - combine the soy sauce, minced garlic, minced ginger and lemon juice in a bowl. Add the pork strips and toss them in the sauce to coat, then set aside to marinade. Step 2.) To make the sweet and sour sauce place the brown sugar and cornflour in a small saucepan. Add the soy sauce and tomato paste and mix, then add the vinegar and water. Mix well to get rid of any lumps, then stir over a medium heat until the sugar has dissolved. Continue to stir for a few minutes until the sauce starts to thicken, then take off the heat and set aside. Step 3.) Heat the sunflower oil in your wok or large frying pan. When the oil is hot add the marinaded pork and fry until the strips are just cooked through. Transfer the pork to another dish and keep warm.Step 4.) Add the red onion pieces and carrot strips to the same hot wok / pan and fry for a few minutes, Add the pineapple pieces, cooked pork and sweet and sour sauce and continue to stir for another minute until everything is heated through. Step 5.) Serve with basmati rice and garnish with fresh coriander or sesame seeds.