Arrhov Frick Arkitektkontor
was founded in 2010 by architects Johan Arrhov and Henrik Frick. Based in Stockholm, Sweden, the firm's work ranges from urban planning to designing shop interiors. Their philosophy is simple—to create honest architecture that combines both innovative and rational thinking.
We highlight two of their projects—the Our Legacy shop in Gothenburg, Sweden and Très Bien in central Malmö, Sweden. Having already established a close connection with each brand, the next move seemed only natural—to design a well-dressed shop with both a creative and conceptual approach.
Slideshow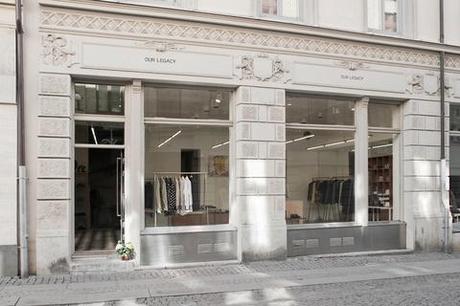 Founded in 2005 by Cristopher Nying and Jockum Hallin, Our Legacy is a menswear brand that offers timeless high-quality garments for the modern gentleman such as classic button-downs, derby boots and bombed wool blazers. Built in 2012, their shop in Gothenburg was realized after many a discussion with the designers about collaboration.