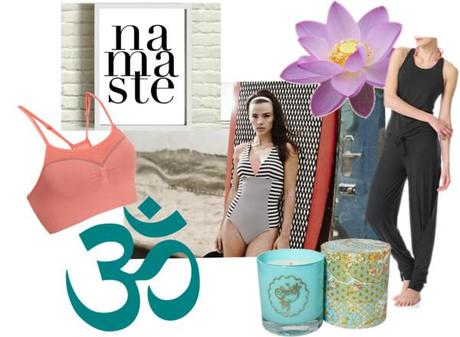 Whatever way you paint the picture yoga is a very healthy activity for body and mind and i
t is a well known fact that I adore yoga and take part in classes regularly. I first started a few years ago when I felt my mind was clogged and it gave me peace within but an added bonus of great core stability.  
I like to feel good when I'm doing a yoga class and so my favorite womens sports brand, Sweaty Betty are the first I look at when I'm hunting for additional gym wear.  I got slighly excited to discover they've just launched a brand new range of yoga wear and couldn't wait to investigate further...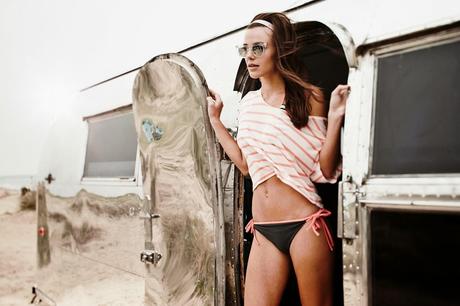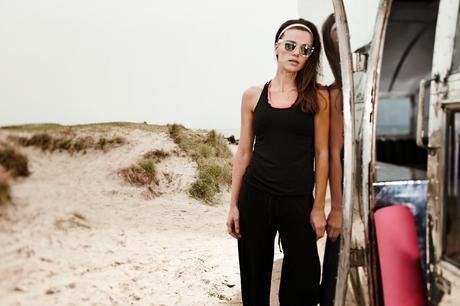 As you can see there are some gorgeous pieces in the new range which like each collection from Sweaty Betty is both fashionable and very functional.  To be honest I don't know if it's just me but when I saw the Sweaty Betty press photos on the sand, I wanted to grab some candles and head to the beach for some yoga by the sea. Wouldn't that just be utter bliss?!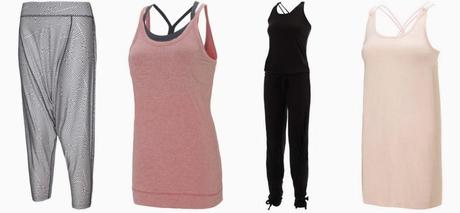 Left to Right
Pranayama Yoga Capris, Bakasana Yoga Vest, Palazzo Jumpsuit, Itchenor Vest
The new collection is very fun, glamourous and stylish with its colours, shapes and patterns... you may even say with a slight 1950's inspiration with some.  I especially love the black jumpsuit and their nautical influenced items, which are all on my wishlist!.
I've made a yoga inspired moodboard in celebration of Sweaty Betty's new range... now the thing is without getting all deep and meaningful on you, yoga is about lifestyle as well as the fitness it provides and that is the key theme behind my images... I hope you like it!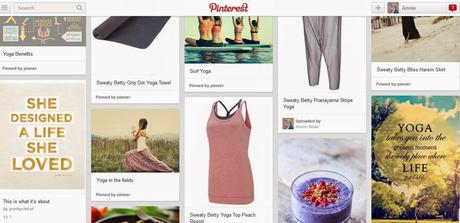 You'll notice a variety of images of people doing yoga in various places, different positions, across the world and this is all to show how eclectic yoga is.  I've also added some delicious wholesome and fresh foods, intelligent and intriguing quotes, images to emphasize the tranquility factor, the items used in yoga and of course some of me down yoga! I'd love you to have a peak at my Pinterest Yoga Moodboard  which I have created inconjunction with Sweaty Betty and their Yoga Retreat Range.

If you're reading this and you're a beginner worried about starting then let me say that yoga really is adaptable to each individual and ability.  When I first started I hadn't a clue what I was doing but I simply took my time and built at my own pace... and that's what it's about.   Taking part in yoga has really helped my knee (had two ACL operations) and also with mental health too.  I truly believe it's a great way of life
My boyfriend and I have tried Bikram yoga before (the hot stuff) which I blogged about, so have a look if that type of yoga interests you.  

Give it a go... and look fabulous whilst doing it!




xoxo