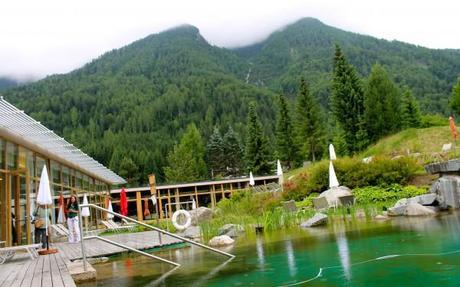 The Hotel and Spa Bleibergerhof in Bad Bleiberg, Austria  is where you go to get away from it all, to escape from all the stresses of daily life.  The idea is to relax by doing nothing. It sounds good in theory, but being a restless soul who relaxes by doing stuff, like whizzing down a mountain on the Summer Rodelbahn, the idea of doing nothing terrifies me…until I see what "doing nothing" entails at the Hotel and Spa Bleibergerhof: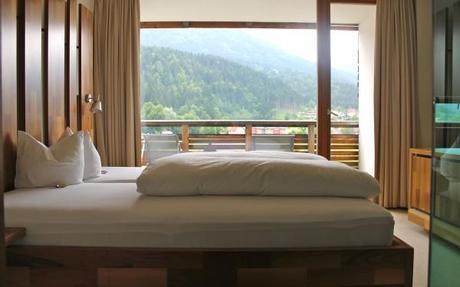 Doing nothing at the Hotel and Spa Bleibergerhof means enjoying the mountain views from your spacious room (there's also an adjacent room with seating and a desk that's not shown).  You can even enjoy the mountain views while having a shower, which I did!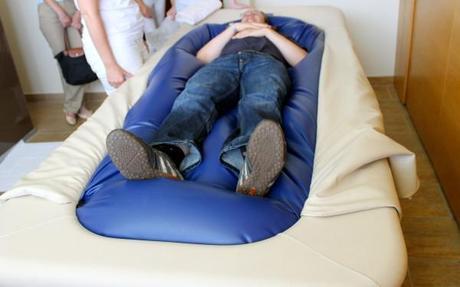 Doing nothing means getting a spa treatment at the Acquapura SPA.  I had a relaxing massage that had me smiling for days afterwards, but you can also try the water treatment pictured above which is especially good for relaxation.  There's also a sauna, in which the very thought of being naked in the sauna around strangers has me sweating bullets.  I know, I'm a Canadian prude, much to my German husband's amusement.   In theory,  I like the idea but I like the idea of having an extra long massage even better.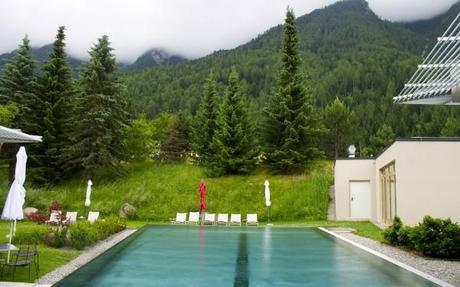 Perhaps an indoor/outdoor pool with incredible mountains views is more your thing.   If you're feeling really ambitious you could even go for a swim. I declined – I am supposed to be relaxing after all, which I'm getting into surprisingly easy.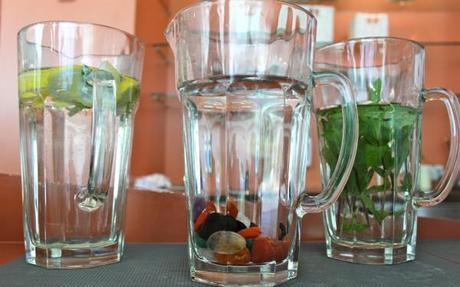 The spa area has so many extra touches for guests, like offering a choice of lemon, mineral or mint (picked fresh from the herb garden) water.  I tried all three after an incredibly relaxing yoga class with one of the most "OM" instructors I've ever had.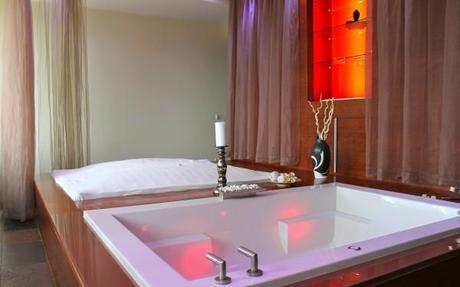 But the piece of resistance at the Hotel & Spa Bleibergerhof are the private spa rooms.  I had no idea that a private spa room even existed before coming here.  Couples can rent out a private spa room, get a massage, and then take a bath and hang out and relax in their own private room.
For someone who is not good at doing nothing, I really got into this relaxation thing after all!  After just one day I left feeling relaxed, peaceful and happy.
 Know Before You Go to the Hotel and Spa Bleibergerhof:
Falkensteiner Hotel and Spa Bleibergerhof is  located in Bad Bleiberg, Austria.  The nearest train station is in Villach, which is 17km away.  Free transfers are offered to guests staying 4+ nights, otherwise a transfer can be arranged for a fee.
Bus service is also available.
A variety of wellness packages are offered
Being a wellness hotel, the hotel caters to couples.  Children are only allowed at certain times of the year, but Falkensteiner does have a variety of other family hotels to choose from.

View Larger Map
Thank you to the Hotel and Spa Bleibergerhof for hosting me and for making me more relaxed than I have been in a long time – that's not an easy feat!