Waste management refers to the practice of collecting, transporting, processing or disposing of, managing and monitoring various waste materials. It is important to observe sustainability in this aspect so that every bit of waste can be managed in an efficient manner rather than just dumping it all in landfills.
Thanks to the growing infrastructure, construction and development in the country, the amount of waste is increasing with each passing day. We can't turn a blind eye to the generated waste and send it all to the landfills. We have to take waste management seriously if we want our future generations to have the necessary resources. Additionally, inefficient waste management will degrade our land, water and air and cause a huge financial burden to current, and future generations.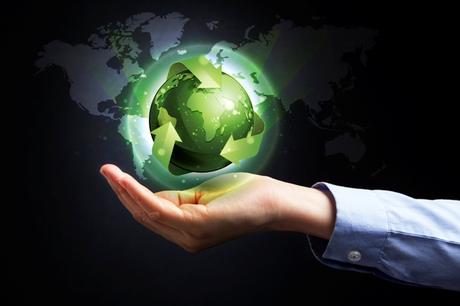 By recycling, reusing and reducing waste you can minimize the amount of waste that is sent to the landfills, protect the dwindling resources, reduce emissions, pollution and contamination, save money by selling salvaged recourses and finally contribute to the waste reduction targets for your community. To achieve this, you need to change your view on how to approach waste management and why it is really important to the current day and age.
4 Ways to Create an Efficient Waste Management Plan
You can create an efficient plan for waste management in your facility through the following 4 ways:
Considering Sustainable Materials Management
Don't consider waste management as your last resort to manage waste efficiently; rather take the approach of sustainable materials management. The former needs you to look at all the waste that is generated and think of different methods in which you can recycle or reuse the waste. However, the latter allows you to make deliberate and informed decisions about how materials should flow at different manufacturing stages to generate less waste.
Planning at Every Stage
Planning for waste management is not a one-time event but a process consisting of various stages that come together to help you achieve your goals. Follow and track your plan at every stage. By employing strategic planning, you get the opportunity to deliver sustainable improvements to local waste management practices as it has the ability to respond to the ever changing waste and recovered materials markets.
Collaborating Whenever Possible
You must collaborate with different organizations and companies that share the same goal. Public-Private Partnerships for Service Delivery (PPPSD) is one such approach that promotes sustainable and self-supporting partnerships between various businesses and local governments.
This kind of collaboration helps in stimulating an improved cooperation between public, private and citizen stakeholders. It also helps in minimizing the adverse effects of waste in poor communities, contributes to the sustainable improvement of recycling and solid waste management, and improves the livelihood of people and businesses in rural and urban communities equally.
Aiming to Avoid the Landfills
Aim to stray away from landfills as much as possible. Civic bodies must make an effort to operate under various legislative requirements that want to achieve specific diversion goals. Determine the actual diversion rate at the different stages of recycling programs. You must know the quantity of materials that was usable in the production of recyclable products.
Importance of Accurate Weighing in Recycling
Everyone in the recycling industry stresses the importance of accurate weighing of materials. In fact, we can say that the recycling industry depends on weighing recycling waste accurately, regardless of whether you are a buyer or a seller.
By incorporating weigh scales such as truck scales, forklift scales, floor scales, bench scales, etc., you can ensure that every waste material, no matter what it is made up of, is weighed accurately so that you know exactly how much is being recycled, reduced and sent to the landfills. It also helps in getting the right amount of money corresponding to the exact quantity you are selling or buying.
4 Different Stages of Recycling
There are 4 stages in every recycling facility. Let us take a brief look at what happens at these four stages:
Transfer truck
At every collection station, all the recycling collection trucks discard the recyclable waste into a large transfer truck.
Loading into Hopper
As soon as the collection trucks arrive at the materials recovery facility, they unload the cans, bottles, cardboard, paper, and other recyclables. All these are put into a hopper using a front-end loader, which further feeds them to a conveyor belt.
Sorting
Now comes one of the most crucial tasks — sorting different recyclables into different piles.
The glass sorting rollers consist of slotted rollers that pull out and crush glass bottles. This glass can be used as an aggregate for developmental projects or sent to recycling facilities which use this glass to produce different objects.
The container/paper sorting machine helps in separating paper and cardboard. The conveyor feeds the remaining stream of recyclables (minus the glass) to a rake-like separator. This causes the plastic and metal containers to drop off to a side conveyor, while paper and cardboard roll over the top.
The fiber sorting lines are three conveyor lines where fiber items that include paper, boxboard and cardboard are pulled out by hand. They are then dropped into chutes over separate bins from where they are ready to be fed to a conveyor that goes to the fiber baler.
Different types of plastic bottles are pulled off by hand in the container sorting lines. They are then dropped into bins that go to the container baler
Finally, the magnetic can sorters remove everything that is steel/metal. Once the plastic and paper are removed from the container line, a rotating magnet above the line grabs all the steel cans and pulls then into a bin. Once the steel cans are removed, an eddy current separator is used to remove aluminum cans from the line. This separator uses a magnetized rotor under the conveyor which repels non-ferrous aluminum cans. This causes them to 'jump off' the belt and drop into a bin below.
Balers
The cardboard and paper that is separated in the previous stages are now fed to a fiber baler. It runs continuously where bales of paper and cardboard are stacked and stored. These bales are sold or shipped to paper mills where the recycled fiber is used to manufacture a number of different products such as newspapers, cardboard boxes, office papers, notebooks, etc.
The plastic containers and metal cans are fed to a separate compactor and baler for containers. Bales of compacted bi-metal cans, such as cans made up of steel and tin, and aluminum cans are stored and sold to metal processors.
These metals are then used to make a wide range of metal products. Bales of no. 1 plastics (PET), no. 2 plastics (HDPE), and mixed plastics are sold to manufacturers that make thousands of products including lumber, bottles, and carpeting.
Once all the recyclable materials are sorted, the remaining waste that cannot be recycled or reused is sent to the landfills. Understand that taking a sustainable approach to waste management benefits everyone — the businesses as well as the public. If there is any way you can contribute to it, do it as every action will count.
Author Bio:
Kevin Hill heads up the marketing efforts and provides technical expertise to the sales and service teams at Quality Scales Unlimited in Byron, California. He enjoys everything mechanical and electronic, computers, the internet and spending time with family.