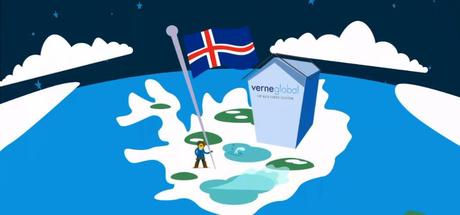 Moving common business applications from local computer systems to centralized cloud services could cut information technology energy consumption by up to 87 percent. Acting on that premise, Climate Action, a sustainable development organization, working in partnership with the United Nations Environment Program (UNEP), has moved its email systems to a renewable-powered data center in Iceland.
"As an organisation that has worked in partnership with the United Nations Environment Programme (UNEP) for the last six years, and advocated the need for greater sustainability within international business, it is important that we ensure our own activities are as green as they can be," said Adam Nethersole, Director at Climate Action. "It was an easy choice for us to move our email hosting to Verne Global's facility in Iceland. The move was simple and ensures that all our future communications are powered sustainably, further reducing our carbon footprint."
Climate Action is hosting its email with cloud and managed services company, Opin Kerfi, which is a Verne Global partner and HP distributor in Iceland. "Organisations like Climate Action are realizing that they can easily strip carbon from their operations by moving applications such as email to renewable-energy powered cloud services," said Gunnar Gudjonsson, CEO of Opin Kerfi. "Our job is to help firms make this transition as simple and hassle-free as possible."
With electricity consumption by European data centers rising by 63 per cent in 2012, and research from analyst house Gartner anticipating that, by 2015, the prices for 80 per cent of cloud services will include a global energy surcharge, more businesses are demanding sustainable, long term solutions for their hosting requirements.
"We are pleased to have the Climate Action group in our facility and applaud them for setting the example of hosting their email applications at our campus," said CEO Jeff Monroe at Verne Global. "Adopting these business practices enables companies to reduce or completely eliminate pollution associated with rising needs for computing power."