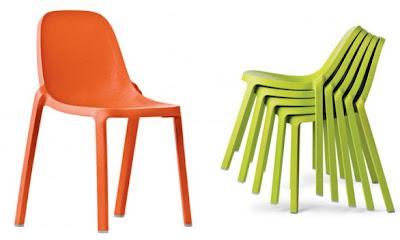 Philippe Starck is a very controversial designer show biz figure, few years ago was almost rejecting the role of Design in a changing society because of a loss of good pourposes (being himself a strong actor...).
Today Philippe Starck with a magic new philosophy promotes his new Broom chair design because it is an example of Sustainable Design 100% made of recycled materials and a good example for our society. It is a good design project clean for our planet and we are happy.
However lots of designers, since years and less famous, are hardly working on Sustainable Design technologies and products with good success...we are glad that Starck also discovered such useful way to use creativity!