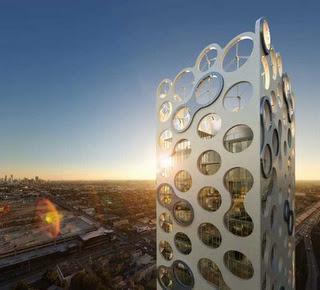 Chad Oppenheim is a young architect designer managing about 30 architects in his studio, very creative people concentrated on Sustainable Architecture Design.
This image shows Cor Building project one of their recent projects conceived for Miami in Florida.
Chad Oppenheim is considered one of the few architects in US sensible to Sustainable Design issues.