Who can they be, that pair of 

suspicious customers in Parliament Square? Peace campers? Protesters who haven't filled out the appropriate forms to legitimise their protest? Latter day Guy Fawkeses?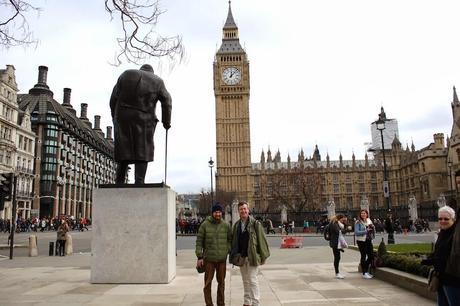 Oh, hang on. It's only LW's Andy and Adam preparing for the next London Walks Podcast.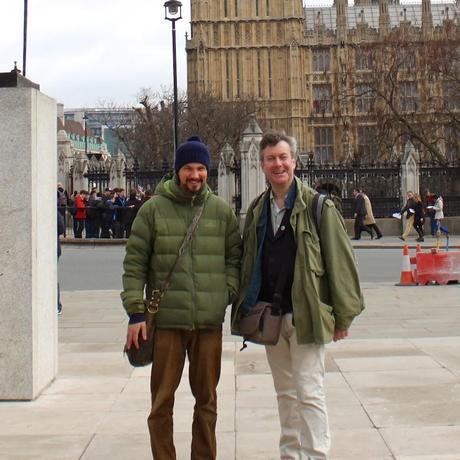 Phew. The nation can rest easy once more.
This month, it's Political London on the London Walks Podcast manifesto. Recording began this morning and the podcast will be ready in a week or so.
Rest assured, Daily Constitutionalists, that both Andy and Adam are committed to covering the BIG political issues. They won't be shying away from the tough topics. Topics such as:
• Lord Palmerston's Side Whiskers
• Winston Churchill's Drinking
• Lloyd George's Moustache
• Winston Churchill's Drinking
• The Last Bearded Prime Minster
• The Difficulties of Pulling Off A Beard-And-No-Moustache Combo (See Abe Lincoln)
• Winston Churchill's Drinking
Vote London Walks!
In the meantime, you can catch up with earlier episodes of The London Walks Podcast at www.londonwalks.podbean.com.


A London Walk costs £9 – £7 concession. To join a London Walk, simply meet your guide at the designated tube station at the appointed time. Details of all London Walks can be found at

www.walks.com

.