The cuts are really starting to bite now. All the promises made by the smiling assassins in government about front line policing being left untouched by reduced spending are disappearing further and further into the fog of fiction.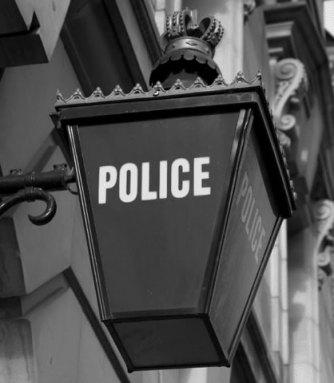 Today we received the latest piece of news from the group of senior managers and consultants charged with streamlining operations and finding the millions of pounds we have to save this year and for the next two. Two thirds of the police stations on my division are to be closed to the public within the next six months and closed completely within twelve. The remaining third of stations are to have reduced opening hours for the public to come and speak to us. This enables the redundancy of 12 members of civilian staff (or the redundancy of those who have not gone elsewhere already up to that magic number) from those four stations that are closing and a further two job losses resulting from the reduction in hours at the remaining two.
The rationale is that as long as someone can drive to a Police station in under half an hour then that's acceptable. The effect of this on a pensioner who has no car, no direct bus link to the city or relatives able to help has not been disclosed.
Our vehicle fleet used to be a proud thing. Cars were religiously kept for three years or 130,000 miles before being sold off and replaced by new ones. Our current fleet has vehicles approaching six years of age and some of the high performance vehicles in the fleet have covered in excess of 160,000 miles! Whilst the servicing and maintenance is excellent, it has been noticed that some minor issues are now being identified, and worryingly, brushed off.
Those of us lucky enough to drive the most exciting and sought-after cars have an intimate knowledge of our vehicles as we spend ten hours a day, six days out of ten in the same seat of the same car. We drive them to the limit and trust them to perform as we expect and as a result, we know when something is not quite right. For the last six to eight months though, we have contacted the  service department with complaints about handling, vibrations or other early indicators of trouble and been told that we should come back if it gets much worse, or when something actually breaks.
Call me old-fashioned, but I would prefer a fault to be found and fixed as soon as it is detected. I would rather not lose the back-end at 140mph and have my suspicions confirmed a split second before an oak tree or a barrier destroyed the evidence. There are some corners that should never be cut.
The re-organisation has caused chaos in the remaining stations too. The satellites are all closing and those that used to work there (although some of their roles are questionable – many have not worn their uniform for years) are being relocated to the larger stations. My station has four floors. All of these are currently used by people who have a legitimate roles such as CID or the Child Abuse Team. Also housed within these bulging walls are the Response, Traffic and Community Policing Teams and a percentage of the Senior Management who have elected to work here are they live in the various green bits surrounding the city.
The office space and number of computers are at a particular premium whenever we come on duty and the previous shift are still working. We have to find a computer that isn't either in use or in a locked office for the personal use of someone who is only there between 9 and 4.30 Monday to Friday. We can only imagine how bad it will get when we get another 50 staff arrive with their associated personal and departmental vehicles (the car park is already overwhelmed as it is) and take over the entire third floor. The new carpet is already in (bought at a grossly inflated price from an "approved supplier") so it looks pretty, but I fail to see how they are going to fit 50 people in where 35 already struggled to move, and how the 35 that have been evicted are going to find somewhere to work elsewhere in the building.
Apparently there will be another big announcement next week on who will be allowed to stay in their current role and who will be re-deployed to other stations in the district to even up the numbers and balance the resources. Despite these changes, the big bosses have communicated their expectation that we will continue to sell the force in a positive light to our "customers". A recent satisfaction survey showed a huge drop in confidence and morale in some departments. I wonder why…