This is an incredible week for pit bulls with Pit Bull Week at HuffPost Green and this movie, wow !!!
A pit bull attack survivor adopts an abused pit bull … this just makes me cry. The courage exhibited by Donna Lawrence is truly inspirational and healing. (Imagine if someone else who shall remain nameless went on this path instead of the path of hate and revenge, oh well, everyone chooses what they do).
The movie Susie's Hope, the true story of Greensboro, NC's Donna Lawrence (played by Emmanuelle Vaugier, "Two and A Half Men," "CSY: NY"), a natural-born animal lover who barely survives a ferocious, life-threatening attack by an abused pit bull but learns to overcome her new fear of dogs and move forward in the most unexpected way – by adopting and caring for a brutally abused, abandoned pit bull-mix puppy named Susie.  Susie's Hope premieres exclusively on UP on Sunday, August 3 at 8:00 p.m. EST / 7:00 p.m. PST.
"Susie's Hope is an inspirational, hopeful movie about unexpected second chances and compassion," said Sophia Kelley, senior vice president of programming, UP.  "After almost losing her life, Donna Lawrence finds the strength to face her newfound fear of dogs and motivate a state to pass legislation to help prevent cruelty to animals. Susie's Hope is a truly touching film that's guaranteed to uplift all who watch it."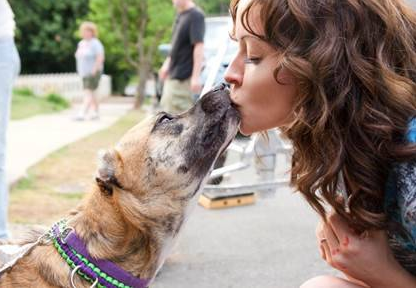 Susie's Hope recounts the story of Donna Lawrence (Emmanuelle Vaugier), a long-time dog enthusiast and caretaker, who warily observes the neglect and deterioration of a nearby neighbor's pit bull and volunteers to help.  When the owner moves and abandons the dog, Donna is left behind as the animal's caretaker.  Every day, she places a bowl of food in the doghouse and walks away.  During a routine visit, the fearful dog attacks Donna without warning, pinning her to the ground, viciously clenching her at the throat.  Donna calls out to God and finds the strength to throw the dog off and roll away.  After being rushed to the emergency room by a neighbor, the doctors tell her that she is lucky to have all of her limbs as well as her life.  Donna receives 45 stitches in her leg and spends the next two months learning to walk again.
With the help of her husband Roy (Burgess Jenkins), Donna heals physically but the emotional scars of the traumatic attack leave her shaken and frightened until she meets Susie.  Donna's close friend, Ramona (Andrea Powell) is who initially comes across Susie, a pit bull-mix puppy that had been beaten, set on fire, and left to die by her former owner. Both having experienced vicious attacks, Donna and Susie share mutual fears and learn to conquer them together.  Donna makes peace with her wrongful attack and Susie forgives humans for hers. Spearheading a group of like-minded individuals, the pair ultimately inspire and move an entire state to take a legislative stand against animal cruelty through the passage of "Susie's Law," which strengthened North Carolina's penalties for animal abuse into a Class H felony.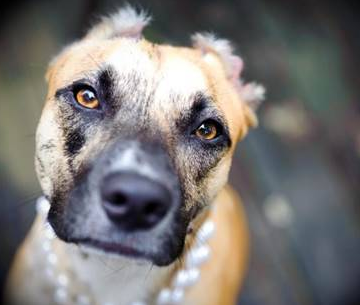 About Donna Lawrence and Susie:
Donna and Susie have worked to overcome their mutual traumatic experiences to inspire and minister to others (human and canine).  Donna and Susie visit schools, nursing homes, churches, burn centers and organizations, and attend pet adoption fairs and fundraisers to motivate and educate people surrounding animal cruelty.  Captivating the hearts of those that learn of Susie's story, Susie was recently recognized as the 2014 Therapy Dog winner for The American Humane Association Hero Dog AwardsTM. The commendable recognition has placed Susie in the national finals (as one of the eight finalist contenders) of the 2014 American Humane Association Hero Dog Awards™.  To vote for Susie, visit: http://www.herodogawards.org/vote?nominee=35549916.  Voting ends Monday, September 15, 2014 at 12 p.m. EST.
For more information about the Susie's Law and the Susie's Hope™ non-profit organization, which promotes education and awareness of the care and responsibility required in owning pets as well as animal safety around unfamiliar animals:
·   www.susieshope-nc.org/susieslaw.htm