Tuesday 21st June 2022 – The Vitality T20 Blast – The Oval, London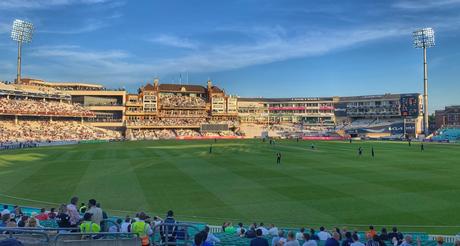 Cricket sometimes doesn't help itself, but when external factors amplify a problem there are no real winners. Well, almost. Whilst attendances have been slow to return to T20 action for many counties, with some head-scratching, eye-watering pricing strategies, the one thing that will always get fans through the door is watching a winning team.
And this season, there is no more of a winning team at the moment than Surrey. Unbeaten in both the T20 and County Championship after 16 games, with a squad packed full of international talent, the good times seem to have arrived at The Oval once again, grabbed a couple of beers and sat with their feet up in the sunshine. With five games left in the group stage, Surrey held a commanding lead at the top, but were due to face nearest challengers Somerset on the longest day of the year.
Eight wins out of nine (one abandoned without a ball being bowled), a Net Run Rate double that of the nearest challenger and players such as Will Jacks, Sam Curran, Sunil Narine, Ollie Pope and Kieron Pollard in form, under the resurgent captaincy of Chris Jordan. Sounds brilliant, right?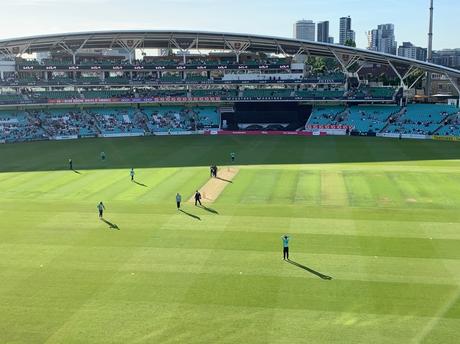 Alas, the RMT strike meant that any hope of a decent crowd went out of the window. Surrey offered full refunds for anyone affected and consequently come 6:30pm as the teams entered the pitch, the evening sunshine illuminated thousands of empty seats. There was plenty of spaces in the Members Pavilion, which was normally full to busting 30 minutes before the start of play.
A combination of injury and international call-ups had seen Surrey's starting line up look very different to that of the first T20 game against with five changes, including the absence of Jason Roy and Reece Topley (with England in the Netherlands), wicket-keeper Ollie Pope, all rounder Sam Curran and rapid bowler and six-hitter Jamie Overton (potential Test debut) all missing. Add in West Indian international Kieron Pollard, ruled out by knee surgery and was almost a pre-season friendly line up. The situation was made even worse when Jamie Clark had to leave the field injured half way through his 2nd over.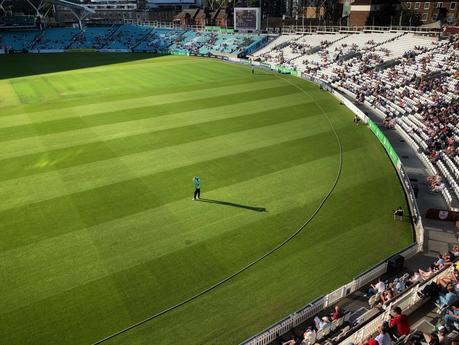 After losing Smeed in the first over, the hosts made a fast start against a fresh Surrey attack. In the first eight overs they had a run rate of nearly 9 thanks to Banton who top scored with 39 from 24 balls, but come the halfway point the likely innings total had dropped to around 150. A superb three over spell from skipper Jordan saw him concede just eight runs. A final 40+ run partnership between Australian International Siddle and Lamsworthy saw Somerset reach 144-8, far better than they probably could have hoped for 30 minutes earlier.
Without his opening partner Jason Roy, the spotlight was on Will Jacks to build the foundation for a Surrey win. Chasing a modest total and just over 7 an over shouldn't have been an issue, despite the missing players – it was the lowest full innings total they have had to chase this season in the blast.
Jacks and Jamie Smith put on 49 in 7 overs for the first wicket and whilst the next four batsmen all made double figures, it was only at a run a ball. But Jacks kept his end up and reached another half-century as the hosts inched, slowly towards the target.
And so we entered the final over. Siddle to bowl it, Surrey needing nine to win. Jacks takes a single off the first ball, giving the strike to Jordan. He's caught by Lammonby. Eight from four balls. In comes Reifer and he hits Siddle for a four. Four needed from three balls. Next ball, Siddle bowls him. Four from two balls. In comes Atkinson and he too is clean bowled. Three wickets in four balls for the Aussie.
Imagine if this was a full house? One ball to go, four required to win, the new batsmen McKerr has no time to play himself in. He just needs to hit the ball to the boundary. The atmosphere would have been electric. Instead the drama plays out in front of a couple of thousand at best. Siddle runs in, McKerr makes himself the hero, hitting the ball for four. Surrey win on the last ball by three wickets.
Great teams win even when they play badly. Surrey did what they could with the resources available and the record books will show they won, rather than anything to do with the performance. In the grand scheme of things, it is a small blip for Somerset who are odds on to also reach the quarter-finals and have a home tie. But for those who couldn't attend, you certainly missed a cracking last over.