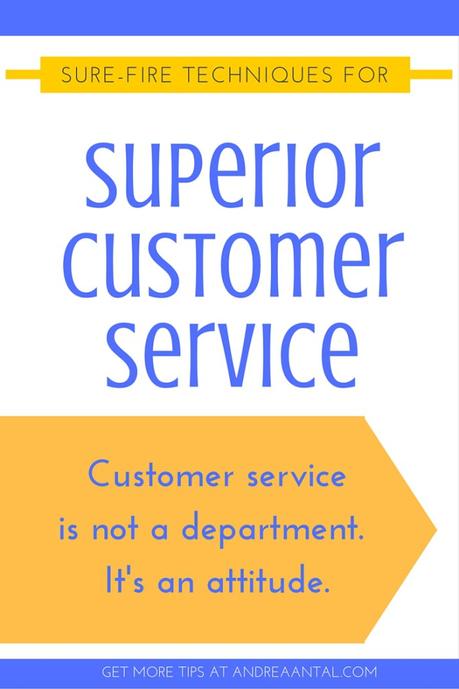 Customer service is important. You know that. But how do you deliver superior customer service that turns your customers into raving fans? I'll tell you!
Having worked for/with some of the world's leading luxury hotels - both at hotel and corporate levels - over the past 20 years, I have picked up five-star customer service techniques that I have adopted in many different roles in many different industries. Practicing these philosophies has rewarded me with amazing results and very positive interactions with my own customers. I'm happy to share them with you.
Your priority should be to exceed your customers' expectations.
Most organisations simply strive to "meet" their customers' needs or desires, but going above and beyond those expectations is what makes your service truly superior. One of my favourite mottos is: "Under promise, over deliver."
You business needs to revolve around a customer-centric experience.
Your business doesn't exist without your customers. Think about it. As a consumer yourself, can you recall a time when you received exceptional customer service? What did they do? Perhaps it was phenomenal from the outset, or perhaps they turned around a negative experience in a memorable way that won you over?
Communication and a united effort amongst the team ensures everyone strives to achieve this common goal.
To create exceptional experiences for your customers, each employee's contribution plays an crucial role, whether they work on the front line or behind the scenes. Individuals are most effective when they work together cooperatively, respecting each other's contributions and importance, whatever their job is.
Every customer has different needs and expectations.
It's important that your services and offers are made to match their unique situations. In other words, personalise their experience as best you can.
Make sure your customer service is consistent.
If your customers had a great first experience on one occasion, and then receive a completely disjointed service on another, there is little hope they'll become a raving fan.
Got an angry customer?
Listen, empathise, and try to see the situation from their perspective.
When trying to resolve the situation, immediately communicate it with your colleagues so they are aware. Acquiring new customers is costly. Losing customers due to bad customer service is detrimental to your business.
In a survey, conducted by Dimensional Research and sponsored by ZenDesk, "95% of respondents who have had a bad experience said they told someone about it, compared to 87% who shared a good experience."
Out of those 1,000 respondents, those "who suffered a bad interaction were 50% more likely to share it on social media than those who had good experiences (45% vs. 30%) and 52% more likely to share it on an online review site such as Yelp (35% vs. 23%)."
That's a big problem for companies that get negative reviews, because it impacts the purchasing decision of other buyers - 86% of other buyers, in fact (according to this survey).
Customer feedback is a great way to measure how your business is perceived.
This way, you can continually enhance and improve upon your services. Customer feedback should always be built into your marketing programs wherever possible. This is critical to your business!
And, finally...
Don't make promises you can't keep.
If you promise something to a customer, such as delivering something within a certain timeframe, stick to that timeframe - or deliver earlier than promised (create that WOW factor!)! Be honest about what you can deliver so that you can manage your customer's expectations.