I hope you and your loved ones are keeping safe and well in this global emergency situation and deep sympathy to those suffering.
For the time being, the made4aid shop on Etsy is likely to soon be closed. I am fine, and can still post things, but want to avoid going into the post office, adding to traffic there and adding non-essential pressure to the postal service.
However - in the meantime, and with so much time at home - I will be continuing to make things myself and prepare donations for listing once we are back in action:
Sneak preview:  lots more donations from lovely Amelia, of her homemade jewelry waiting to be photographed and listed.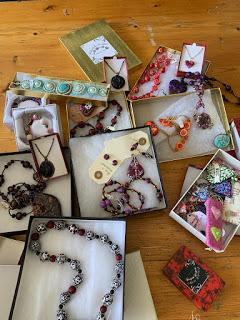 I also have some lovely vintage items and craft supplies to list.....
I will update here when the shop re-opens.
Profits from made4aid go to Médecins sans Frontières / Doctors without Borders, international heroes who are working in a number of countries in response to Covid-19, as well as continuing their other medical emergency work.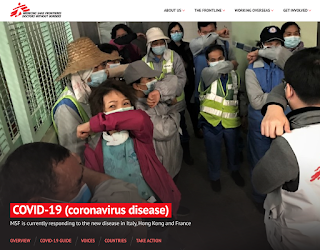 I will be updating the info. on the side bar soon, which has total donations so far from made4aid.