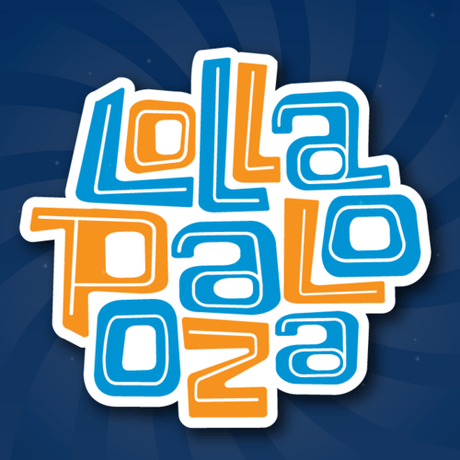 First of all let me say that attending Lollapalooza is one of the most fun experiences you could possibly have and I'm lucky enough to have gone for a third straight year. I will now pause for you all to get over the momentary jealousy you are no doubt experiencing. Also, in case you were unaware, Lollapalooza is a three day rock festival put on in Grant Park every year with over 120 bands playing on 8 stages over the three days. This year Lolla was sold out, making capacity reach 90k each day. So, pause two for any people late on the jealousy parade.
At first I was kind of bummed to see the lack of a female band as a headliner this year. The previous two years I had gone there were ladies leading the charge – namely Lady Gaga (last year) and the Yeah Yeah Yeahs (two years ago). Women are still under-represented at Lolla with female-led bands only earning about 25% of time on the four main stages. None even held a spot opening for a headliner.
Although it's easy to highlight the lack of women in rock and roll, my festival was a celebration of the women who were there, and quite frankly they kicked ass. So here goes a tour of the women of Lolla' 2011.
Friday's list of fantastic female artists (didn't attend because I had to work but it's a sore subject)-Dani Deahl, Christina Perri, Black Cards, Cults, Tennis, Le Butcherettes, Kerli, Grace Potter & The Nocturnals, Ceci Bastida, Wye Oak, and Ruby Jane.
The Women I Would've Killed to See: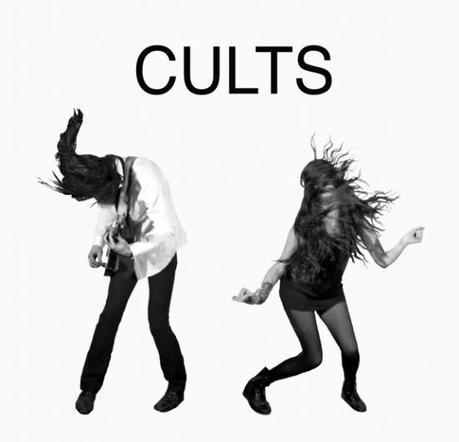 1) Cults – Anyone who is awake in the indie music scene has heard of Cults and their unique approach to rock and roll, which includes rocking out guitars coupled with spacey rhythms to couple lead singer Madeline Follin's high pitched, poignant lyrics. Also featured prominently are bells. Album critics are calling their self titled freshman release to be one of the best, most original releases of 2011.
2) Tennis – Do you like to relax? Tennis is a band for you. Tennnis is composed of husband and wife Patrick Riley and Alaina Moore. Chemistry reveals itself in the melodic tunes found on their recent release Cape Dory that sent critics yearning for more. Tennis is known for a very laid back sound that certainly has undertones of beach rock. Kind of like a Beach Boys…except with a female lead singer, and less obvious guitar riffs.
3) Le Butcherettes – You know that in-between phase when you're in the middle of Yeah Yeah Yeahs' releases? Just check out Le Butcherettes. I implore you, put lead single New York off of Le Butcherettes' Sin Sin Sin up against any Yeah Yeah Yeahs song and try to notice a significant difference. Let me save you some time, you won't find one. It's wonderful. Still want originality in bands though, not merely sound-a-likes? Le Butcherettes clearly differentiate themselves with originality in tracks such as The Leibniz Language. Images of Heart even come to mind as I listen. Sin Sin Sin is a top recommend of mine from 2011.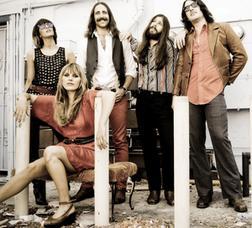 Grace Potter and the Nocturnals
4) Grace Potter & The Nocturnals – As The Black Keys continue to make blues rock mixes mainstream in America, Grace Potter emerges. First and foremost, Grace Potter has a wonderful rock voice, ripe with passion and experience. Grace Potter really knows how to rock out and lord knows there are few things better than a guitar solo followed by a voice that can really wail. Their third album, self titled, really hits stride and is easily one of the best albums of 2010.
5) Kerli – If Kerli were a word in Taboo, the words that you couldn't use as clues would include: Estonian, dark pop, blue hair, and individual. Interested yet? Kerli was shot into popularity with single, Walking on Air. While Kerli is pop, it is extremely well put together and well polished, especially considering she only has one LP released. I recommend immediate purchase of her album cheerily titled, Love is Dead.
There are definitely other artists I would've loved to see, but these are my faves so check em out! Tune in next week for a recap of Saturday (A day I could actually attend).